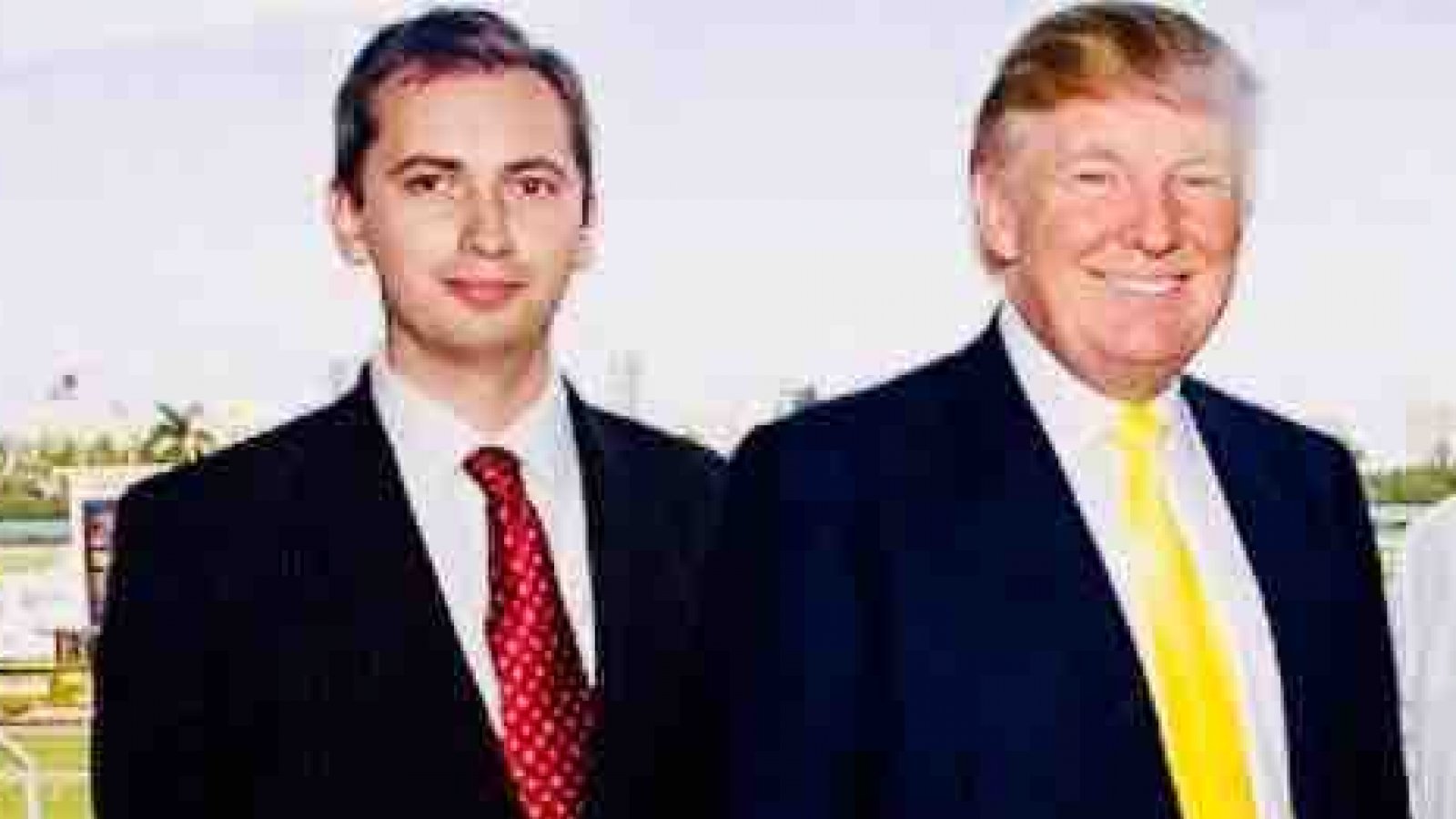 The Washington Post writes Thursday about Sergei Millian, an American citizen born in Belarus who appears to have a number of connections to the Trump Organization, the Trump campaign, and the Kremlin.
Born in Belarus and given the name Siarhei Kukuts, Millian went to college in Minsk, where a Russian-language version of his biography that he posted online said he trained to be a military translator.

He moved to Atlanta in the early 2000s, changed his name to Sergei Millian, and began working in real estate and professional translating ...  There, he founded a trade group called the Russian American Chamber of Commerce in the USA, which gave him a platform to interact with business and government leaders in the United States and Russia.

It also boosted Millian's profile. In 2011, he was invited to take part in a Russian government-backed effort to bring American entrepreneurs on visits to Moscow. The Post has previously reported that the FBI later investigated the trips as possible influence operations linked to Russian intelligence, although Millian was never implicated.

In his organization's literature and elsewhere, Millian boasted of a relationship with Trump, saying that he had been engaged to sell apartments to rich Russians in the Trump Hollywood condo building in Florida.

... [I]n April 2016, Millian gave the Russian state-operated news organization RIA Novosti an eyebrow-raising interview. He claimed that after meeting Trump in Miami he went to New York and met Trump's "right-hand man" — his personal lawyer Michael Cohen — and then signed a contract to sell Trump units in Florida.

"You can say that I was their exclusive broker," he said, speaking in Russian. "Back then, in 2007-2008, Russians by the dozens were buying apartments in Trump's buildings in the USA."

(...)

In an interview in 2016 with ABC News, Millian claimed to have high-level contacts in the Russian government ... 

Cohen has denied meeting Millian and extending him a contract to sell Trump-branded condos. 
Millian also has been identified as a source for information contained in the Steele dossier.
The Post has previously reported that in his research reports, Steele described Millian — who was identified in one report as "Source D" and in another as "Source E" — as a "close associate of Trump" who had given a "compatriot" information in confidence in late July 2016.

The information attributed to Millian included the dossier's most prurient claim: that Trump cavorted with prostitutes in Moscow. The document also cited Millian as a source for the assertion that a "well developed conspiracy of cooperation" existed between the Trump campaign and Russian leaders.
The new Post article focuses primarily on Millian's contacts with George Papadopoulos, but others are worth noting. 
In November 2017, Millian's name came up as Business Insider reported Senate investigators were taking a close look at Jared Kushner's failure to disclose all of his foreign contacts.  
Senate Judiciary Committee leaders said on Thursday that Trump campaign officials had handed over "communications with Sergei Millian, copied to Mr. Kushner," that Kushner had apparently failed to disclose voluntarily. Kushner also received an email that discussed a "Russian backdoor overture and dinner invite" from Alexander Torshin, the deputy head of Russia's central bank, according to NBC.

Jared Kushner's lawyer told the committee that the "communications" with Millian were between Millian and Trump's former lawyer, Michael Cohen, in which Cohen was urging Millian to stop speaking to the press. 
Then there is the matter of Millian's Russian connections.
He attended several black-tie events at Trump's inauguration, and told the Russian news agency RIA that he had been in touch with the Trump Organization as late as April 2016. He was also photographed at the St. Petersburg International Economic Forum in June 2016 with the Russian oligarch Oleg Deripaska, a longtime business associate of Trump's campaign chairman Paul Manafort. 

It was around that time that Millian's organization, the Russian-American Chamber of Commerce, was looking for "delegates" to attend the Russian Oil & Gas Forum in Moscow. 

But Millian appears to have begun downplaying his ties to the Trump Organization after Western reporters started digging into Trump's Russia ties last summer.
Millian also offered to serve as a conduit to the Trump campaign for a Belarusan author in Florida with connections to the Russian government, according to emails obtained by The Washington Post.

The author, Mikhail Morgulis, who said he never ended up hearing from anyone in the campaign, later claimed that he rallied Russian Americans to back Trump.

(...)

Now living in Florida, Morgulis leads a Christian ministry and serves as honorary consul of Belarus, Millian's home country and a former Soviet state closely aligned with President Vladi­mir Putin's Russia.

(...)

In a July 2016 email exchange, Millian told Morgulis that he would soon be meeting with Trump's campaign and offered to pass along messages.

"The meeting will be strictly confidential, I won't be able to invite you to it. If you want me to pass them any information, I will do it, and if they get interested, I will ask them to meet with you," Millian wrote to Morgulis in Russian.

"Maybe the main thing for them is this," Morgulis responded. "We can organize the Russian community to vote for Trump. If you are interested in getting 5 million people, I am ready to participate in this campaign, together with you."

(...)

After the election, Morgulis took credit in interviews with Russian media for helping to elect Trump by organizing Russian-speaking voters.

"I personally visited 11 cities in Florida, where I said that if you want our new president to be a homosexual . . . vote for Hillary," he said a July 2017 interview with the Russian government-funded outlet Sputnik, touting a false claim popular among some conservative conspiracy theorists. In the interview, he also said he had briefly met both Trump and his son-in-law, Jared Kushner.
After Maria Butina was arrested in July 2018, The Daily Beast tracked her funding and found out that when she needed cash, she asked Igor Pisarsky, a Kremlin-linked public relations expert, who got it from Russian oligarch Konstantin Nikolaev. 
... [I]n Igor Pisarsky, she had a worldly, sophisticated public relations professional whose firm boasts having worked for a host of Kremlin entities, as well as Vladimir Putin's political party. Pisarsky's firm also has worked for two banks whose CEOs have faced U.S. sanctions, according to its website and reports.  
Pisarsky founded an award "described as a means of warming relations between Russia and the U.S."
One award winner was Sergei Millian ... 

Millian has claimed to work with the Trump Organization on behalf of its Russian clients, according to The Wall Street Journal. He told The Daily Beast that he didn't personally represent Trump but rather just worked with him on certain projects. Millian also reportedly made statements that were relayed to the author of the controversial Steele dossier alleging ties between the Trump campaign and the Kremlin (Millian has denied being a source for the dossier). 
Sergei Millian, identified as an unwitting source for the Steele dossier, sought proximity to Trump's world in 2016 (WaPo)
Kushner received emails from Sergei Millian — an alleged dossier source who was in touch with George Papadopoulos (Business Insider 11-17-17)
Exclusive: This Is Accused Russian Spy Maria Butina's Secret Money Man in Moscow, Sources Say (Daily Beast)