Former British Spy/Compiled Trump Dossier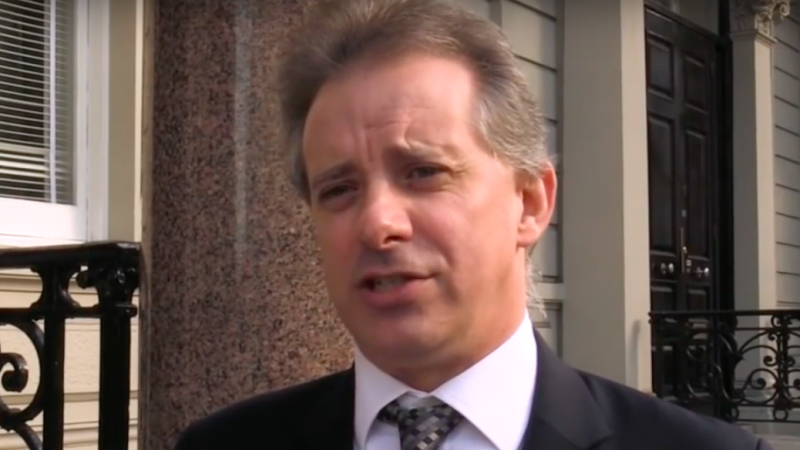 Christopher Steele is a former MI6 (British foreign intelligence) officer whose investigative memos became a 35-page dossier claiming the Russians have compromising personal and financial information they can leverage against President Trump.
Steele started as a young spy in Moscow in 1990 and wrapped up his tenure in the Secret Intelligence Service heading MI6's Russia Station in London from 2004 until retirement. Steele founded Orbis Business Intelligence, a London-based corporate consulting firm, in 2009.
In June 2016, Glenn Simpson of Fusion GPS, an American research firm, hired Steele to help continue an opposition research investigation into Donald Trump. A wealthy "Never Trump" Republican commissioned the original work, and once he lost interest, Clinton supporters paid to keep it going. Simpson, a former reporter, needed help looking into whether Trump had Russian business connections and reached out to Steele.
Steele tapped into his long-cultivated network of well-connected sources and sent memos to Simpson detailing his findings. Disturbed by what he was uncovering, Steele decided to share a couple of his memos with the FBI though an old contact stationed in Rome. Soon the FBI asked for more, and by August, Steele regularly was sharing information with the Bureau. But when he saw the election fast approaching and no public sign of the FBI focusing on anything but Hilary Clinton's emails, Steele made the decision to talk to reporter David Corn, Mother Jones' Washington bureau chief.
On October 30th, in response to FBI Director James Comey's letter to Congress indicating investigators may have found new Clinton emails, Senate Democratic Majority Leader Harry Reid sent Comey a letter of his own that read, in part, "[I]t has become clear that you possess explosive information about close ties and coordination between Donald Trump, his top advisors, and the Russian government…The public has a right to know this information."
The next day, Corn published his article entitled, "A Veteran Spy Has Given the FBI Information Alleging a Russian Operation to Cultivate Donald Trump" and kept Steele's identity a secret as promised.
It wasn't until January 10, 2017 – just 10 days before Trump's Inauguration -- that CNN reported intelligence officials had briefed Trump on the existence of the dossier. Buzzfeed took the story a step further and posted the dossier online.
The Wall Street Journal outed Steele as the author the next day.