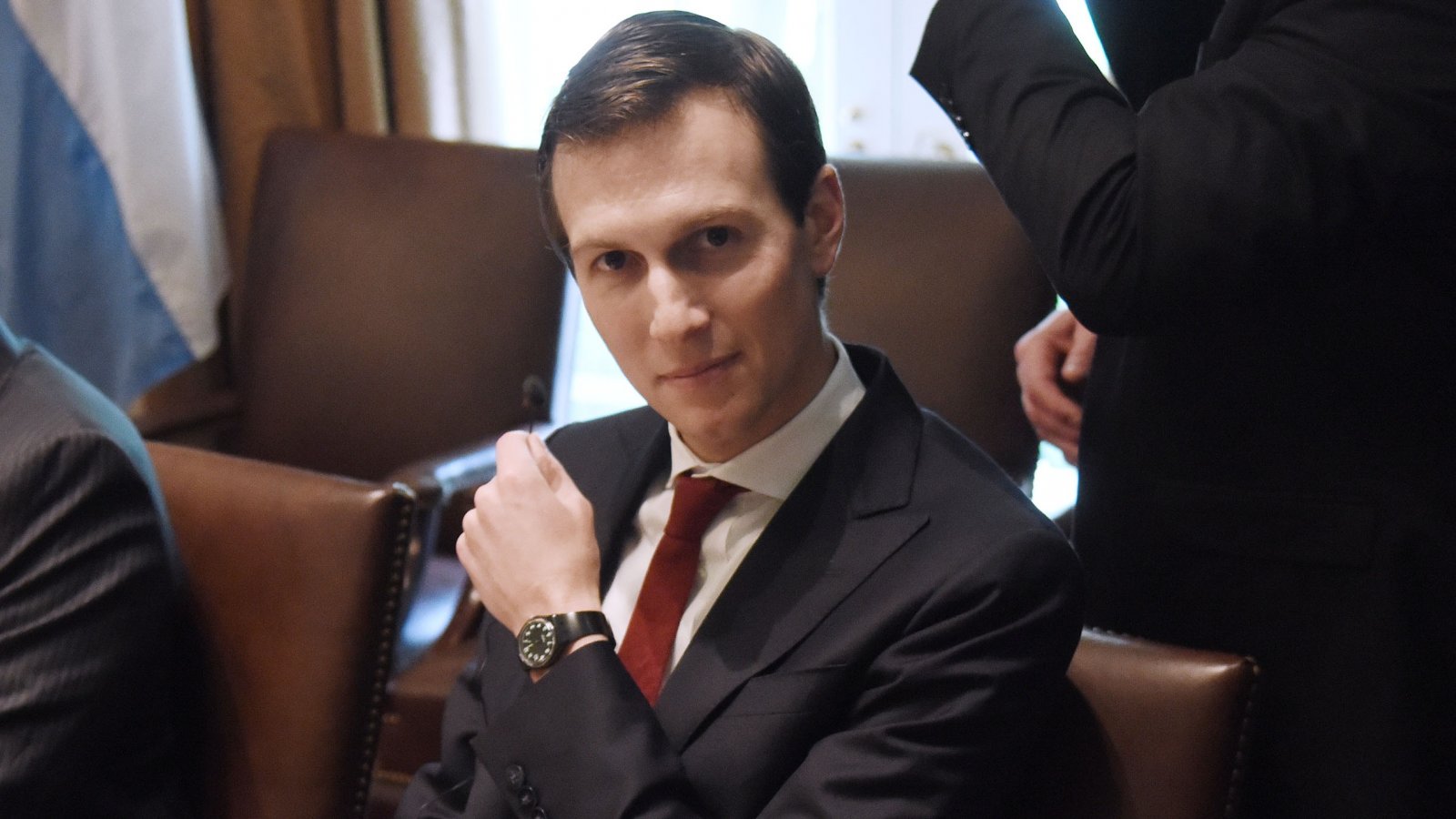 Special Counsel Robert Mueller reportedly is taking a closer look again at Jared Kushner's activities as they relate to the Russia investigation.
First, Mueller is interested in Kushner's interactions with various Russians during the presidential campaign and Trump transition:
Mueller's team has reportedly questioned witnesses about some of Kushner's conversations and meetings with foreign leaders during the transition, when he famously hosted former Russian ambassador Sergei Kislyak at Trump Tower and asked whether it would be possible to set up a backchannel line of communication to Moscow.

Kislyak then orchestrated a meeting between Kushner and the CEO of Russia's Vnesheconombank, Sergei Gorkov, who was appointed by Russian President Vladimir Putin in January 2016 as part of a restructuring of the bank's management team, Bloomberg reported last year.
Second, investigators are looking closely at Kushner's role in encouraging President Trump to fire FBI Director James Comey. Sources told The Wall Street Journal Kushner pushed for Comey's dismissal in meetings with other top officials because he thought the FBI director was "too unpredictable."
In September The New York Times reported that Trump made the decision to fire Comey before any White House meetings after conferring with his daughter Ivanka Trump, Kushner, and adviser Steven Miller during a weekend at his golf club in Bedminster that began May 4. Trump, the report said, was worried about the Russia investigation during the trip. Both Kushner and Miller supported Trump's decision and Miller drafted a letter that transcribed the president's thoughts on the matter.
Third, recent news reports show Kushner repeatedly has been dishonest about his foreign contacts:
Kushner has come under heightened scrutiny since last week, when the Senate Judiciary Committee said he forwarded emails about a "Russian backdoor overture and dinner invite" to Trump campaign officials and failed to produce those emails to lawmakers investigating Russia's election interference.
Additional emails that he failed to turn over, according to the committee, involved communication with the anti-secrecy agency WikiLeaks and with a Belarusian-American businessman named Sergei Millian. Millian most recently headed a group called the Russian-American Chamber of Commerce.
Kushner has had to revise [his security clearance] form several times, at one point adding more than 100 foreign contacts that he initially failed to disclose.

(...)

In an 11-page statement provided to the Senate Intelligence Committee in late July detailing his Russian contacts during the campaign and transition period, Kushner said he "did not recall" the meeting with Veselnitskaya and Akhmetshin until he began "reviewing documents and emails in response to congressional requests for information."
Mueller is turning up the heat on Jared Kushner (Business Insider)
JARED KUSHNER URGED TRUMP TO FIRE FBI DIRECTOR JAMES COMEY, REPORTS SAY (Newsweek)