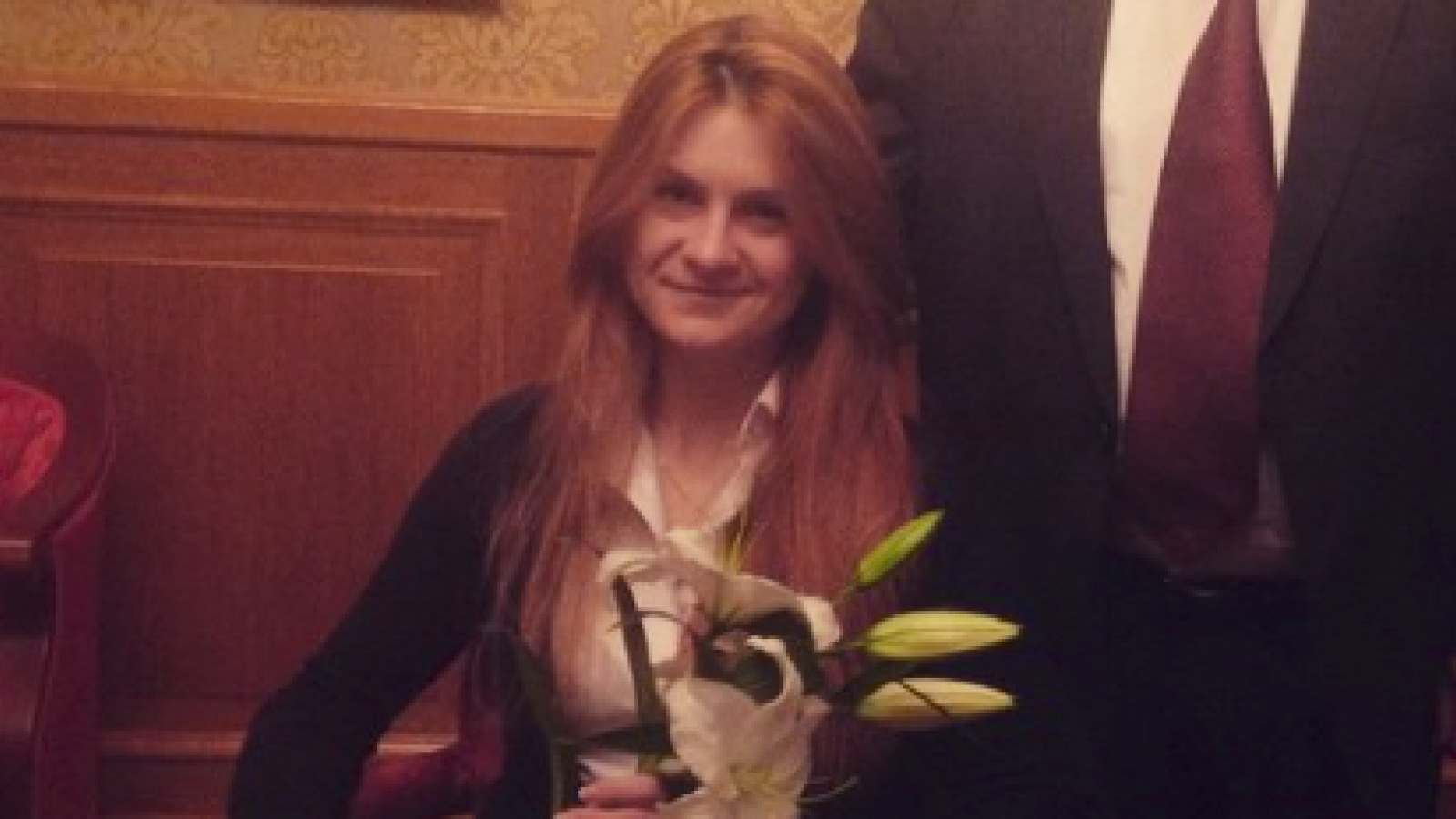 The Daily Beast reports exclusively that suspected Russian spy Maria Butina had a point of contact for the cash she was getting from Russian oligarch Konstantin Nikolaev, and that man is a public relations professional with some interesting and wide-ranging connections.
... [W]hen Butina needed money from the oligarch, Konstantin Nikolaev, she went to a Kremlin-linked public relations power player named Igor Pisarsky for the cash. 

(...)

This information, previously unreported, highlights the breadth of Butina's support network; she had friends in a wide variety of high places. In Paul Erickson, she had a longtime Republican insider with close ties to the right's most powerful groups. In Alexander Torshin, she had a Kremlin ally who was deeply involved in Russia's banking sector. In Konstantin Nikolaev, she had an oligarch willing to help bankroll her undertakings. And now, in Igor Pisarsky, she had a worldly, sophisticated public relations professional whose firm boasts having worked for a host of Kremlin entities, as well as Vladimir Putin's political party. Pisarsky's firm also has worked for two banks whose CEOs have faced U.S. sanctions, according to its website and reports.  

(...)

Pisarsky and Butina are Facebook friends, and she has liked several of his pictures. She also wrote about him on her blog: An entry on March 12, 2015, describes Pisarsky as a "good friend" and says she attended his birthday party. 

Pisarsky appears to be one of the most prominent and influential figures in the Russian public relations industry. 

(...)

Pisarsky is frequently cited in Russian media as an expert on public affairs matters.
The Daily Beast reports Pisarsky's firm, R.I.M. Porter Novelli, has had at least one anti-Kremlin client, but, according to its website, the majority of its work is Kremlin-connected. 
The trade publication O'Dwyers reported in 2014 that the firm helped manage media relations for Ukrainian protesters opposing then-President Viktor Yanukovych, a Paul Manafort client.

(...)

But the company's website also says it has worked for a host of Kremlin clients, including the Russian Ministry of Transportation; the Federal Service for the Oversight of Consumer Protection and Welfare; the Ministry of Finance, the Ministry of the Russian Federation for Civil Defense, Emergencies, and Elimination of Consequences of Natural Disasters; and the Russian postal service. Baltic Weekend reported that the firm has also worked for the Ministry of Industry and Energy. 

The website also lists Putin's United Russia party as a client, work AdWeek mentioned in a 2014 piece. And one of the firm's employees, Dmitry Konyaev, headed the "agitation and propaganda division" of United Russia in the Moscow area before joining the firm, according to his bio.

The site also says R.I.M. Porter Novelli has represented Skolkovo, an innovation center in Moscow run by a foundation connected to Putin ally Viktor Vekselberg, a sanctioned Russian billionaire linked to longtime Trump attorney Michael Cohen. The FBI warned back in 2014 that Skolkovo, which has cooperated with MIT and other American organizations, could be a hotbed for Russian spies looking to worm their way into U.S. companies, as The Boston Globe reported.

(...)

Pisarsky's firm has also worked with Russian entities that have found themselves in the crosshairs of U.S. sanctions. In February 2017, InvestorIntel reported that Rostec—a state-owned development company—had signed on R.I.M. Porter Novelli. The U.S. Treasury put the company's CEO, longtime Putin ally Sergei Chemezov, on its list of Specially Designated Nationals in 2014 after Russia invaded Crimea. CNBC reported that Rostec itself was sanctioned after Russia invaded eastern Ukraine in 2014. 

The company also has worked for a subsidiary of the Russian gas giant Gazprom, according to the list of clients on its website. Treasury sanctioned Gazprom's CEO, Alexei Miller, in 2018 as part of retaliation against Russia for meddling in the 2016 U.S. presidential election. 

And the firm's website says it has worked for the Bank of Moscow, which was sanctioned by the U.S. and the European Union in 2014.
Porter Novelli is a global PR firm. It says it does not run the Russian entity that bears its brand.
"R.I.M. in Moscow is not owned by Porter Novelli," said spokesperson Amy Marriott. "They can use our name and can collaborate with us on cross-market projects. We have never worked with them on anything related to Maria Butina, nor do we have any knowledge of them working with Konstantin Nikolaev."

Jacob Minevich, partner and CEO of R.I.M., said the firm has not worked with Butina.

"R.I.M. has never worked with Maria Butina," he said. "We never worked for Konstantin Nikolaev or on projects funded by him. Igor Pisarsky is the founder and chairman of R.I.M. but is not involved in the day-to-day management and projects. We can't comment on his personal relations beyond those related to the agency."
Pisarsky seems to have connections to several people and entities of interest in the Russia investigation. For instance, he founded an award "described as a means of warming relations between Russia and the U.S."
One award winner was Sergei Millian, an American citizen born in Belarus who founded the Russian-American Chamber of Commerce. 

Millian has claimed to work with the Trump Organization on behalf of its Russian clients, according to The Wall Street Journal. He told The Daily Beast that he didn't personally represent Trump but rather just worked with him on certain projects. Millian also reportedly made statements that were relayed to the author of the controversial Steele dossier alleging ties between the Trump campaign and the Kremlin (Millian has denied being a source for the dossier). 

Pisarsky has also worked with Alfa Capital, a unit of Alfa Bank. Alfa Capital announced on Oct. 1, 2007, that Pisarsky was joining the company to work with its division providing asset management services to wealthy clients. 

"[I]n Russia, the number of successful wealthy people who are vitally interested in the comfortable and professional management of their savings is growing," Pisarsky said at the time. 

Pisarsky's firm also lists Alfa Bank itself as a client. One of the bank's co-founders, billionaire German Khan, is the father-in-law of Alexander van der Zwaan, who spent several weeks in prison after pleading guilty to lying to special counsel Robert Mueller's team about work his law firm did alongside Paul Manafort for the Ukrainian government.
Exclusive: This Is Accused Russian Spy Maria Butina's Secret Money Man in Moscow, Sources Say (Daily Beast)