Son-in-Law/Senior Advisor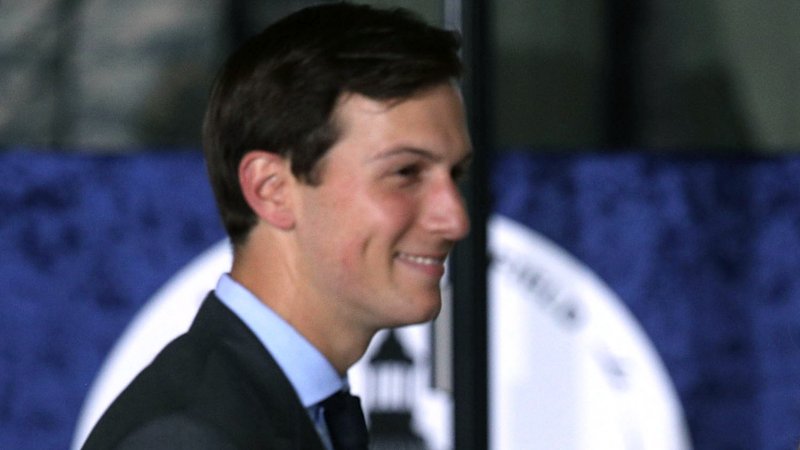 Jared Kushner is a senior White House advisor and President Trump's son-in-law, married to his daughter Ivanka Trump since October 2009. Kushner entered the Administration with no political experience, having been a real estate developer and the owner of the New York Observer, which he purchased for $10 million in 2006. Kushner is the son of multimillionaire real estate developer Charles Kushner who was sentenced to two years in federal prison in 2005 for tax evasion, illegal campaign contributions, and witness tampering after he hired a prostitute to seduce his own sister's husband. New Jersey Governor Chris Christie was the US Attorney at the time that negotiated Charles Kushner's plea agreement.
In spite of his lack of government or diplomatic expertise, Jared Kushner has numerous responsibilities in the Trump White House, including advising the President, heading the White House Office of American Innovation, serving as a diplomatic liaison, and brokering peace in the Middle East.
In May 2017, Reuters reported Kushner had multiple contacts with Russian ambassador Sergei Kislyak during and after the 2016 campaign that he failed to disclose on his security clearance forms. Reuters added Kushner and former National Security Advisor Michael Flynn discussed with Kislyak the idea of setting up a back-channel line of communication between the Trump transition team and Moscow that could not be detected by US surveillance.
In December 2016, Kushner also met with Sergey Gorkov, the head of Vnesheconombank (VEB), a state-owned Russian bank under US sanctions for Russia's interference in Ukraine and annexation of Crimea. The Trump transition called the meeting routine diplomacy while Gorkov's bank said Kushner was doing business as the chief executive of his family's real estate corporation.
The Special Counsel and Congress started taking an even closer look at Kushner in July 2017 with particular focus on his role running his father-in-law's digital operation. Investigators are examining whether anyone with the Trump campaign "helped guide Russia's sophisticated voter targeting and fake news attacks on Hillary Clinton in 2016."
Just before meeting with Senate Intelligence Committee investigators behind closed doors on Monday July 24th, Kushner released an 11-page statement detailing his interactions and denying collusion. After the meeting, he reiterated his message in a short speech before reporters at the White House.
Kushner also met with House Intelligence Committee investigators behind closed doors the following day.