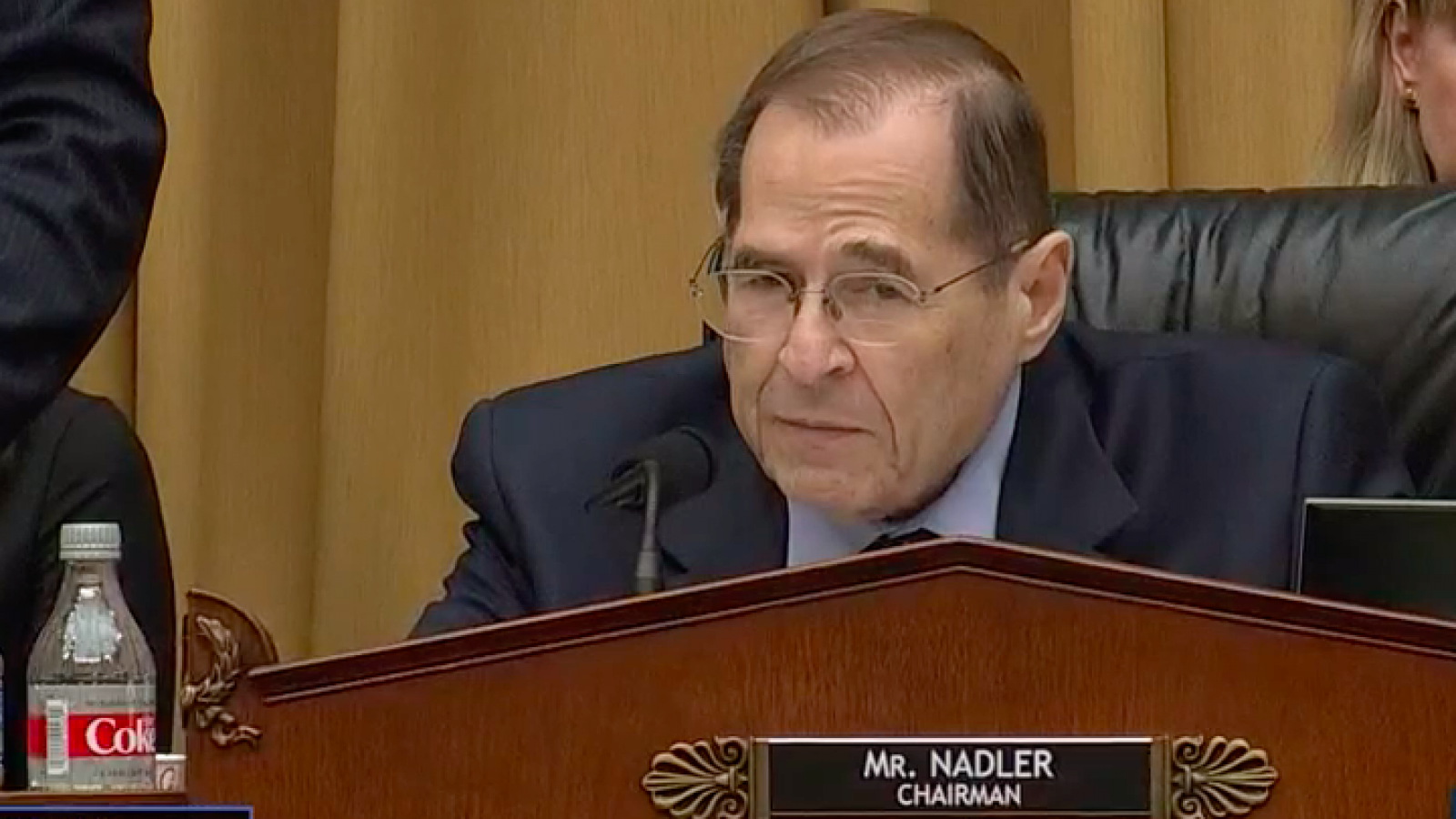 UPDATE: The Atlantic's Natasha Bertrand: 

---
According to The Wall Street Journal, the House Judiciary Committee is considering sending out a second round of document requests, and Rudy Giuliani, former Secretary of State Rex Tillerson, and former White House economic advisor Gary Cohn would be among the recipients. 
A Judiciary Committee aide said there are no immediate plans to issue document requests to those individuals and that there is no formal list of recipients for additional requests. The aide also said there is no official plan for a second round of outreach to Trump associates.
The committee still is waiting to hear from many recipients included in the first round of 81 letters sent earlier this month. Republican aides reported Tuesday that only eight people had turned in documents by Monday's designated deadline, but Chairman Jerrold Nadler (D-NY) said many others had notified the committee they intend to comply, including former White House Communications Director and Trump confidante Hope Hicks. 
CNN: 
... Nadler ... sent Hicks a detailed letter earlier this month, asking for documents on a wide-range of topics, including over former national security adviser Michael Flynn's false statements to the FBI, the firing of then-FBI Director James Comey, Trump's involvement in a hush-money scheme to silence stories about his alleged affairs and the drafting of a misleading 2017 statement to the media about Donald Trump Jr.'s 2016 meeting in Trump Tower with Russians.

The request included documents from "any personal or work diary, journal or other book containing notes, a record or a description of daily events" about Trump, the Trump campaign, the Trump Organization and the executive office of the President.

Hicks and other current administration officials have agreed to provide documents to the committee, according to Nadler's spokesman Daniel Schwarz ... 

(...)

While she has agreed to cooperate, it's unclear how much information Hicks will ultimately provide the committee.

Last year, Hicks testified behind closed doors before the House Intelligence Committee, but she did not answer all of the questions from Democrats, who at the time were in the minority.

One of the Trump campaign's earliest hires, Hicks in 2018 was willing to answer questions about the 2016 campaign and some questions about the Trump transition, but she would not address questions about her time in the White House ... 
The panel received more than a dozen responses on Monday and Tuesday, including thousands of pages of files from former national security adviser Michael Flynn's lobbying firm. Flynn, who is awaiting sentencing after his 2017 guilty plea for lying to the FBI, submitted documents that matched the files he also turned over to the House and Senate Intelligence Committee investigations of Russian interference in the 2016 election, according to committee sources.

The committee also made separate document requests of Flynn and his son Michael Flynn, Jr. It's unclear whether the documents from the Flynn Intel Group also cover the two men.
Former Trump campaign advisor Michael Caputo, who quickly rejected the House inquiry, so far is one of four people declining to hand over documents. 
Former Trump legal team spokesman Mark Corallo declined to provide documents as well, saying his communications "are protected by the attorney client privilege," according to another letter obtained by POLITICO. "To the extent I possess responsive documents, I understand they are subject to the attorney client or work product privileges," he wrote.

Anatoli Samochornov, a translator who was one of eight participants in a June 2016 Trump Tower meeting between a Russian lawyer and Donald Trump Jr., told the committee that he possessed no documents responsive to the panel's inquiry. And Christopher Burnham, a Trump transition team member, also said he had no documents to produce.
The White House has not responded and does not plan to hand over documents immediately, a senior White House aide said Tuesday. An official response to Congress is being drafted and is expected in the next week, said the aide, who spoke on the condition of anonymity to freely discuss White House strategy.
Rick Gates, the former Trump deputy campaign chairman who is cooperating with Special Counsel Robert Mueller's investigation, informed the Judiciary Committee via his lawyer that prosecutors have advised him not to turn over any requested documents at this time. 
"Having received input from the various prosecution offices, I have concluded that for the time being it is not in the interest of my client to provide testimony of documents to Congressional investigators," Green wrote, adding, "Our position in this regard may well be different in the coming months."

Green's letter was also copied to the House and Senate Intelligence Committees, who he said had also requested Gates' testimony.

The decision to delay immediate cooperation with the Democrat-led investigation comes days after Mueller signaled that Gates was still an active cooperator in multiple ongoing investigations ... 
CNN:
The House Judiciary Committee is also moving toward its first interview tied to the letters it sent to kick off the investigation: Felix Sater, who promoted the Trump Tower Moscow project, is scheduled to testify behind closed doors before the House Judiciary Committee next Thursday, according to two sources with knowledge of the appearance. It's the day after Sater is slated to testify publicly before the House Intelligence Committee.
Next on House Democrats' Target List: Documents From Rudy Giuliani, Rex Tillerson, Gary Cohn (WSJ) *Note: WSJ articles appear behind a paywall
Former Trump confidante Hope Hicks to cooperate with House Democratic probe into Trump (CNN)
Lawyer: Prosecutors advise Gates not to cooperate with House probe yet (Politico)