Former FBI Director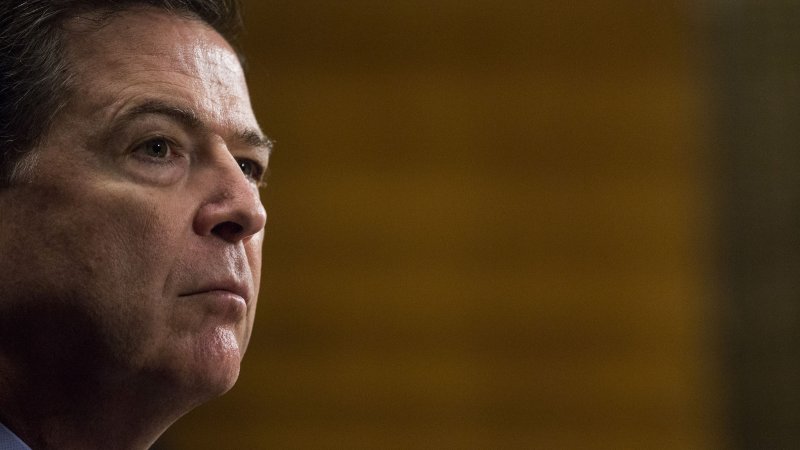 James Comey served as Director of the Federal Bureau of Investigation (FBI) from September 4, 2013 until May 9, 2017 when President Donald Trump fired him less than four years into his 10-year term. The White House said Trump "acted based on the clear recommendations of both Deputy Attorney General Rod Rosenstein and Attorney General Jeff Sessions" and specifically cited Rosenstein's disapproval of Comey's handling of the Clinton email investigation. Given Trump's prior praise for Comey's actions regarding that investigation, the explanation raised questions. And in a television interview with Lester Holt two days later, Trump admitted he was going to fire Comey regardless of recommendations. In the termination letter Trump sent to Comey, the president wrote, "While I greatly appreciate you informing me, on three separate occasions, that I am not under investigation, I nevertheless concur with the judgment of the Department of Justice that you are not able to effectively lead the Bureau."
As FBI Director, Comey had led a yearlong probe into Hillary Clinton's use of a private email server during her time as Secretary of State. On July 5, 2016, Comey held an unusual press conference to announce his findings. Clinton's actions had been careless, he said, but not criminal, and he effectively was closing the investigation. But then on October 28, 2016 – just 11 days before the election – Comey sent a letter to Congress indicating the FBI had found more Clinton emails on the laptop of former New York Congressman Anthony Weiner who was married to Clinton aide Huma Abedin. The emails turned out to be insignificant, and Comey was criticized for his decision to cast doubt so close to election day. In testimony before the Senate Judiciary Committee in May 2017, Comey explained he weighed disclosure versus concealment and felt he was making the right choice at the time.
Although information about Russian interference emerged during the 2016 campaign, Comey did not confirm the FBI was investigating any potential ties between Russia and the Trump campaign until the following March which raised additional questions as to why Comey felt it appropriate to disclose the investigation into Clinton but not Trump even though both were under scrutiny.
President Trump's firing of James Comey in the midst of the FBI investigation of possible ties between his campaign and Russia led acting attorney general Rosenstein to appoint a Special Counsel – Robert Mueller – to continue the work.
Three days after firing Comey, President Trump tweeted that Comey "better hope that there are no "tapes" of our conversations before he starts leaking to the press!" In response, the former FBI director granted friend Daniel Richman permission to share additional information with the media.
On May 16, 2017, The New York Times reported Comey had kept contemporaneous notes throughout the months he experienced unusual encounters with the President, anticipating he may need to defend his recollection of events down the road. One particular memo detailed an Oval Office meeting on February 14, 2017 – the day after NSA director Michael Flynn was forced to resign for lying to Vice President Pence about conversations with Russian Ambassador Sergey Kislyak – wherein President Trump requested Attorney General Jeff Sessions, Comey's supervisor, leave the two men alone. Trump, according to Comey's notes, then told his FBI Director, "I hope you can see your way clear to letting this go, to letting Flynn go. He is a good guy. I hope you can let this go."
On June 8, 2017, Comey testified before the Senate Intelligence Committee and presented a highly anticipated account of his ongoing interactions with President Trump and the events leading up to his own dismissal. In addition to recounting the details of the previous disclosed February 14th Oval Office confrontation, Comey described a January 27, 2017 dinner with the President during which Trump asked if he could count on Comey's loyalty. And on both March 30th and April 11th, Comey said President Trump called him to request he help lift the cloud of Russia hanging over the administration and tell the American public that Trump personally was not under investigation.
On June 22, Trump admitted there were no Comey tapes, tweeting "I did not make, and do not have, any such recordings."