Former U.S. Secretary of State/Former Exxon CEO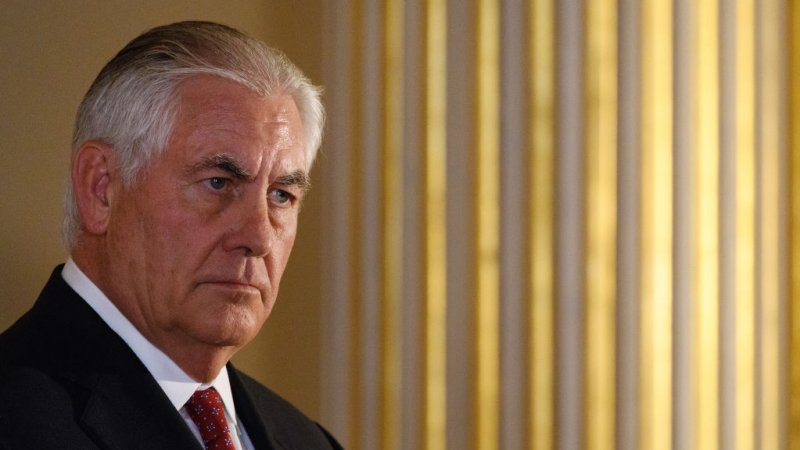 Rex Tillerson became U.S. Secretary of State on February 1, 2017 after having spent his entire career with ExxonMobil. He joined the oil and gas giant in 1975, climbed the ladder, and served as CEO from 2006 until 2017. He entered the State Department with no previous public service experience.
Tillerson spent much of his later years with Exxon driving the company's relations with Russia and forged close ties with Igor Sechin -- chairman of Rosneft (Russia's state-owned oil company), deputy prime minister, and longtime Vladimir Putin ally. In 2011, Exxon and Rosneft agreed to a joint venture that would open up extremely lucrative drilling opportunities in Siberia. In 2013, Putin awarded Tillerson the "Order of Friendship" for his efforts. According to former Deputy Defense Secretary John Hamre, "[Tillerson] has had more interactive time with Vladimir Putin than probably any other American with the exception of Henry Kissinger."
In 2014, the Obama Administration imposed sanctions on Russia as punishment for the nation's interference in Ukraine and annexation of Crimea, and those sanctions halted the Exxon and Rosneft Siberia deal. During his confirmation hearing in January 2017, Tillerson denied ever advocating for lifting sanctions, but government lobbying records show Exxon paid outside groups hundred of thousands of dollars under his tenure to work on energy sanctions.
In April 2017, Exxon tried to get permission from the Trump administration to resume drilling in Russia. The Treasury Department denied the waiver.
In July 2017, the Treasury Department fined ExxonMobil $2 million for previously violating those U.S. sanctions. Under Tillerson's leadership, Exxon executives signed eight deals in March 2014 with Rosneft CEO Igor Sechin, a close ally of Vladimir Putin's, who personally is under sanctions for "contributing to the crisis in Ukraine." Exxon argued the fine was unfair because even though Sechin was under sanctions, Rosneft was not.
On August 27, 2017, Tillerson appeared on Fox News Sunday and seemed to be distancing himself from the President by responding to a question about Trump's values with "The president speaks for himself."