Republican Strategist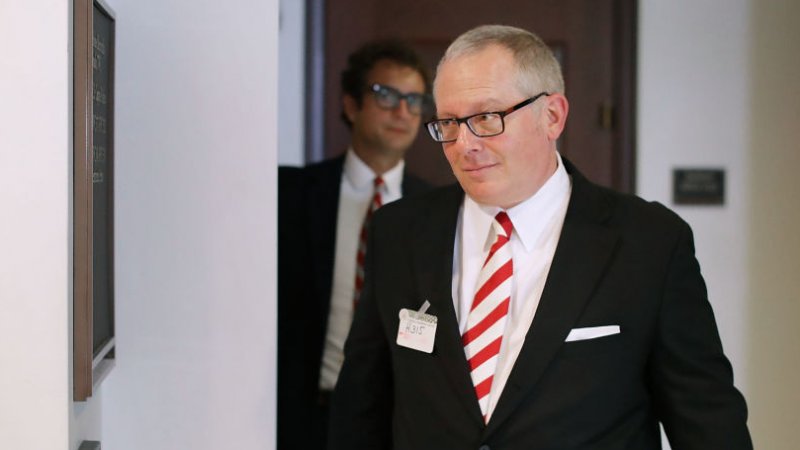 Michael Caputo is a Republican strategist and Roger Stone protégé who worked as a communications advisor for the Trump campaign. He is an "admitted small-time thief and juvenile delinquent" who enlisted in the Army right out of high school. He left the service in 1983, went to college, and then wrote for Congressman Jack Kemp's failed presidential campaign. Next he moved to Latin America where he worked to spread anti-communist propaganda for the Reagan Administration.
In 1994, after the fall of the Soviet Union, Caputo moved to Russia and worked for the U.S. Agency for International Development (USAID). Caputo got along better with Kremlin officials than U.S officials and lost his job in 1995 for going against the State Department by defending a Russian Election Commission decision to disqualify a progressive political party. Caputo stayed in Russia and opened his own consulting practice to help Western companies acclimate. He also says he advised President Boris Yeltsin's re-election campaign and helped the new Russian government set up more open election laws. When the Russian economy tanked, so did his business. Caputo moved back to the U.S. in 2000 and consulted for Gazprom Media, a subsidiary of the Russian state-owned energy company Gazprom. After series of failed ventures, he eventually moved to Miami Beach to work with Roger Stone and open Michael Caputo Public Relations. Today, Caputo is partnered with Sergey "George" Petrushin who owns Russia-based PR firm Zeppelin Productions.
When a Forbes correspondent was murdered in Moscow in 2004, Caputo wrote a column for The Washington Post about Russia's brutal oligarchs and started getting death threats.
Caputo took on a range of PR work over the following years, but his most high profile client turned out to be MercExchange, which sued eBay for patent infringement. In 2007, he moved to Ukraine to consult on a parliamentary campaign. Back in the U.S. in 2010, Caputo signed on to run Carl Paladino's gubernatorial campaign. The two men reunited in 2016 to work on getting Trump the Republican nomination in New York.
Caputo joined the national campaign in April 2016 and resigned on June 20th, less than two weeks after Donald Trump Jr. held a meeting at Trump Tower with a Russian lawyer.
Caputo testified privately before the House Intelligence Committee on July 14, 2017 as part of its ongoing investigation into Russian election interference and whether there was any cooperation with the Trump campaign. Caputo believes Russia broke into the DNC and leaked emails but insists there was no collusion.
In September 2017, Caputo complained to the media he had to liquidate his children's college fund to pay his legal fees now that he is involved in the Russia probe.