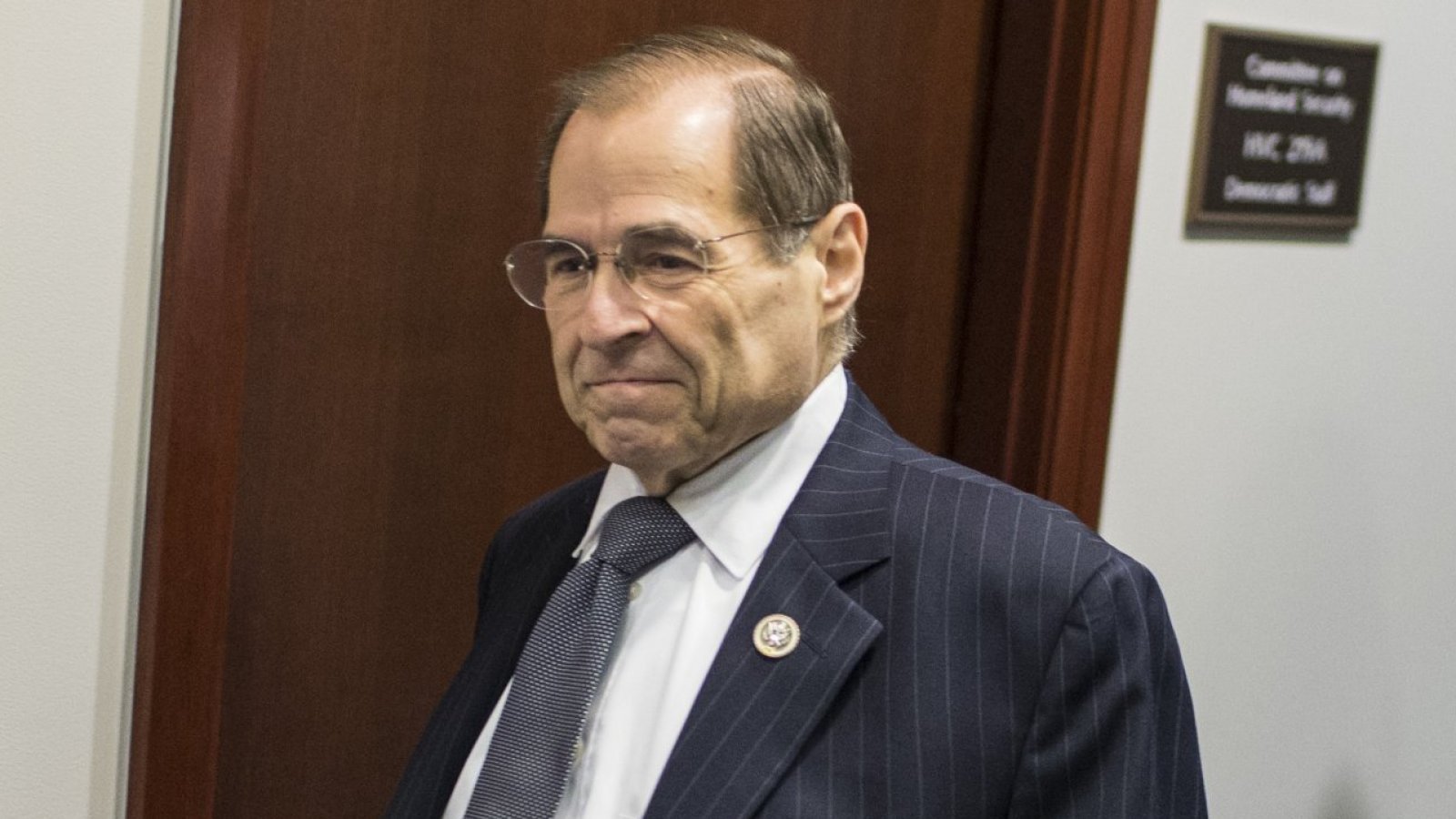 Even though House Judiciary Chairman Jerrold Nadler (D-NY) says his committee has received tens of thousands of documents to review, Republican aides point out very few people who received letters and requests from Nadler's committee responded by Monday's deadline. 
The committee had received just eight responses as of Tuesday morning, GOP counsels to the committee said. The vast majority of the 8,195 pages of material in those responses was provided by former Trump adviser Steve Bannon, who handed over 2,688 pages; Trump confidant Thomas Barrack, who supplied 3,349 pages; and the National Rifle Association, which turned over 1,466 pages, the Republicans said.

(...)

The committee's chairman, Nadler (D-N.Y.), said that witnesses pledged to provide additional documents to the panel, but the committee hasn't yet received them. He also said some people were seeking "friendly" subpoenas in order to compel their compliance with the request ... 

In addition to Bannon, Barrack and the NRA, former Trump campaign adviser George Papadopoulos submitted 47 pages of documents; another campaign adviser, J.D. Gordon, turned over 51 pages; former Russian intelligence officer Rinat Akhmetshin, who attended the 2016 Trump Tower meeting arranged by Donald Trump Jr., provided 467 pages; ex-campaign adviser Sam Nunberg turned over 23 pages; and the Trump Inaugural Committee, chaired by Barrack, provided 104 pages.

At least one additional response may have arrived on Tuesday. Brittany Kaiser, a former employee of onetime Trump campaign data firm Cambridge Analytica, said through an attorney that she had provided documents to the committee.

POLITICO contacted nearly all of the 81 individuals and entities that received requests for documents ... 

(...)

A second participant in the Trump Tower meeting, Ike Kaveladze, intends to fully cooperate with the committee, according to his attorney Scott Balber.

"We have nothing to hide," Balber said. Kaveladze already provided documents and testimony to the Senate Judiciary Committee in an investigation in the previous Congress.

An attorney for former national security adviser Michael Flynn, who is awaiting sentencing after admitting he lied to the FBI in 2017, declined to comment, deferring instead to the committee to disclose his client's level of cooperation.
The White House missed Monday's deadline altogether. 
CNN:
And some former White House officials who received letters from the committee requesting documents, including former White House counsel Don McGahn and former deputy counsel Annie Donaldson, are referring the inquiries to the White House.

(...)

The Trump administration has missed a number of deadlines set by various House committees vowing to intensify their oversight of the President, setting the stage for a months-long battle with Democrats poised to issue subpoenas in their demands for information.

(...)

An attorney for former Trump campaign aide Michael Caputo, Dennis Vacco, told the committee that Caputo "is not in possession of any documentation responsive to your request."

And an attorney for Randy Credico, a New York radio personality and one-time associate of Roger Stone, wrote in a letter to the committee that all relevant documents had been turned over to special counsel Robert Mueller after Credico was subpoenaed. 

"Mr. Credico has no objection to the Special Counsel's Office providing to your committee all of the materials which were turned over to them pursuant to subpoena," wrote Credico's lawyer, Martin Stolar.
GOP: Few targets met House deadline on Trump corruption probe docs (Politico)
White House misses Democrats' deadline to turn over docs (CNN)