Russian-American Lobbyist/June 9th Meeting Attendee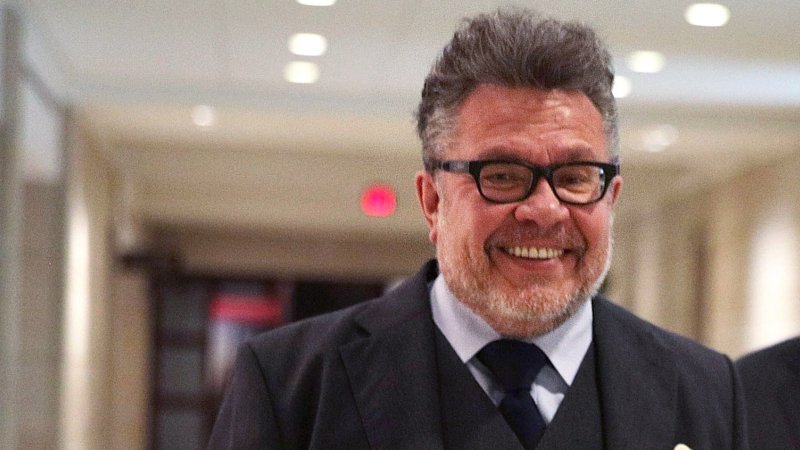 Rinat Akhmetshin is a Russian-American lobbyist and former Soviet military officer who accompanied Russian lawyer Natalia Veselnitskaya to her meeting at Trump Tower with Donald Trump Jr., Jared Kushner, Paul Manafort and three others on June 9, 2016. The New York Times describes Akhmetshin as a "master of the dark arts" whose clients seemingly hire him to produce opposition research that often takes advantage of illegally obtained information. Akhmetshin denies all accusations of wrongdoing.
Akhmetshin works consistently on lobbying for the repeal of sanctions imposed on Russia via the 2012 Magnitsky Act, a cause of great importance to the Kremlin, and he reportedly has been in touch with Russian government officials. However, when asked about Akhmetshin after news broke of his attending the June 9th Trump Tower meeting, Putin's spokesman, Dmitry Peskov, said they'd never heard of him.
On March 31, 2017, Senator Chuck Grassley, Chairman of the Senate Judiciary Committee, sent a letter to the Department of Justice asking what action it has taken on a 2016 complaint by Bill Browder that Fusion GPS, Rinat Akhmetshin, and associates working to repeal the Magnitsky Act had failed to register as lobbyists under the Foreign Agents Registration Act (FARA). On April 4, 2017, Grassley sent a separate letter to Department of Homeland Security (DHS) Secretary John Kelly, who is now President Trump's Chief of Staff, asking for all available unclassified information on Akhmetshin, which the Judiciary committee received and reviewed. Akhmetshin has said he is willing to speak with the Senate Judiciary Committee if asked.  Representative Adam Schiff, the Ranking Member on the House Intelligence Committee, says he also would like Akhmetshin to testify.