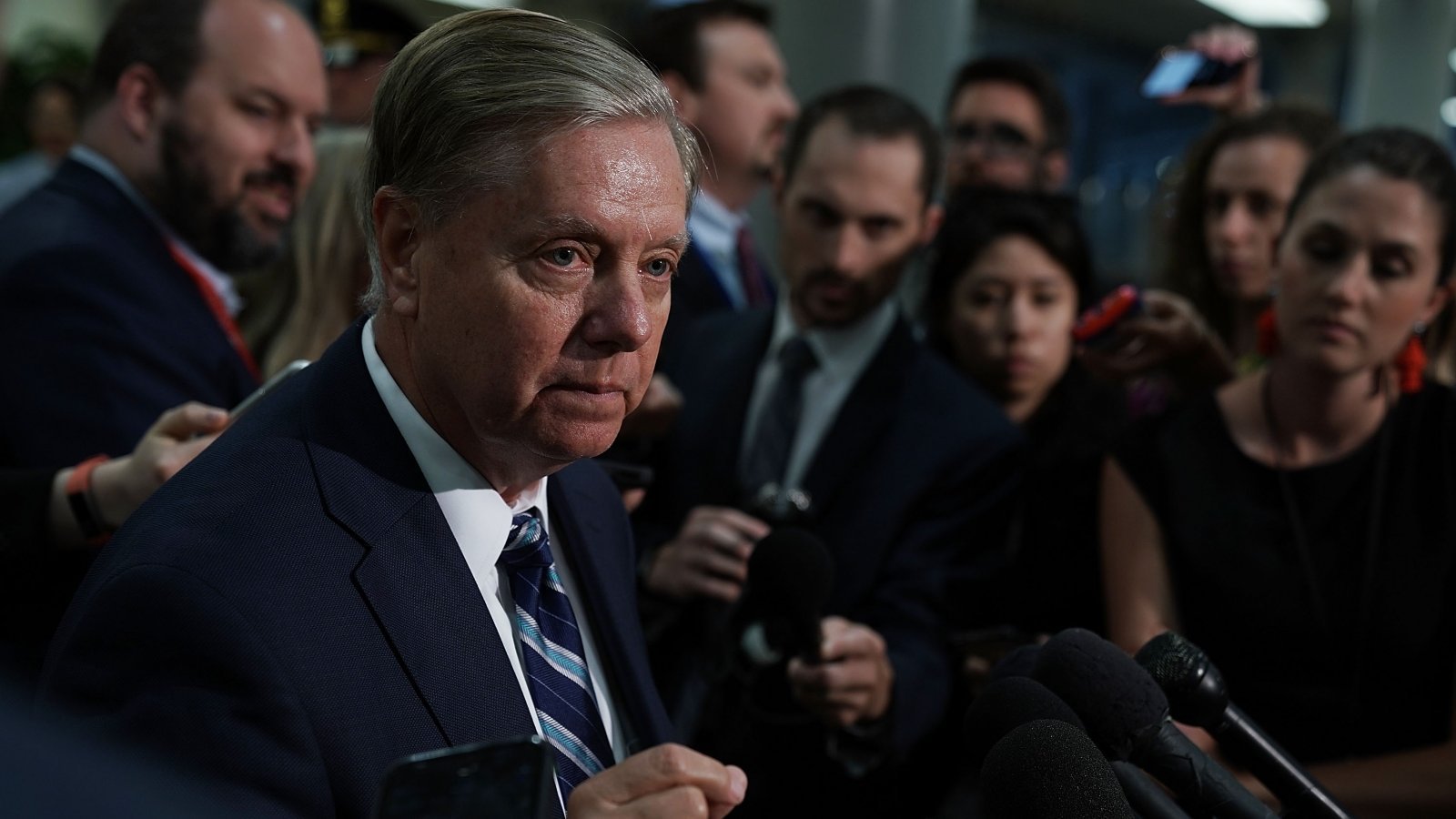 Senate Judiciary Committee Chairman Lindsey Graham (R-SC), once a strong critic of Donald Trump, now regularly defends and protects him. Today he notified Attorney General William Barr he wants all information the Justice Department has on any discussions pertaining to the possibility of using the 25th Amendment to remove the president. 
The letter from Sen. Lindsey O. Graham (R-S.C.) to Attorney General William P. Barr makes good on a promise Graham made last month to investigate whether top law enforcement officials discussed invoking the 25th Amendment to strip Trump of the presidency. In an interview on "60 Minutes" last month, former FBI deputy director Andrew McCabe said that Deputy Attorney General Rod J. Rosenstein raised the idea — and even offered to wear a wire to record his conversations with Trump — to build a case for his removal and persuade Cabinet members to join the effort.

The conversations McCabe cited took place in the wake of Trump's move to fire FBI Director James B. Comey, a decision that continues to be a central focus of lawmakers investigating whether the president has obstructed the federal investigation of his campaign. The New York Times first reported last year that McCabe had made note of Rosenstein's alleged proposal in a memo; Rosenstein denied that he had. Graham promised last month that his committee would also subpoena Rosenstein and McCabe if necessary.
Graham's move comes a day after he blocked a Senate vote on the unanimous House resolution urging the Justice Department to make Special Counsel Robert Mueller's report public. Graham wanted an amendment that would appoint a second special counsel to investigate the FBI's handling of the Clinton email probe and the Carter Page FISA warrant applications. 
Lindsey Graham wants record of 25th Amendment discussions (WaPo)
Lindsey Graham In 2016: Trump's A "Kook." Lindsey Graham In 2017: Why Is The Media Is Labeling Trump A "Kook." (BuzzFeed News)