Trump Campaign Foreign Policy Advisor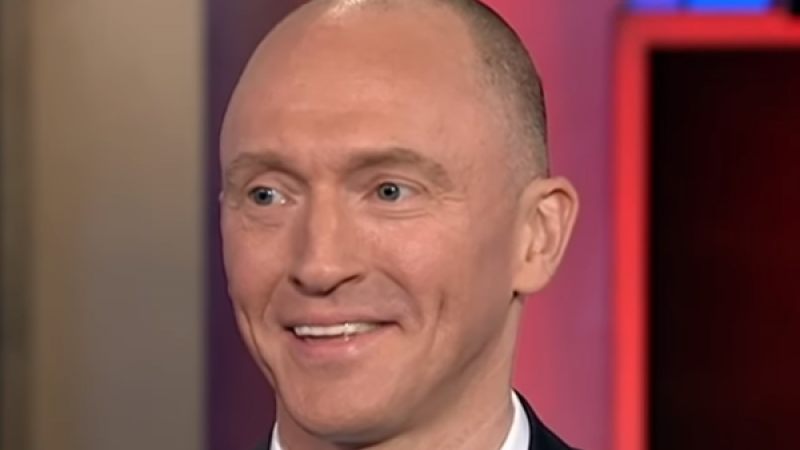 Carter Page was a virtual unknown when Donald Trump -- in a March 2016 interview with The Washington Post's editorial board -- named Page one of five foreign policy advisors to his campaign.
Page worked in Moscow for Merrill Lynch from 2004 to 2007 and claims to have been an advisor for (and currently own shares in) Gazprom, Russia's state-owned oil company. Once back in New York, Page set up Global Energy Capital, LLC, which he says advises client on investing in Russia and other emerging markets. Page has a history of flattering and supporting the Kremlin.
In July 2016, Page traveled to Moscow to give a speech at the New Economic School wherein he was critical of U.S. foreign policy. During that trip, according to Yahoo News, Page may have met with Igor Diveykin, a former Russian security official now serving as Deputy Chief for Internal Policy. Similar information turned up in the controversial dossier compiled by former British spy Christopher Steele. (It is unclear whether the intelligence reports Yahoo News references and the controversial dossier are one in the same.) The dossier claims Diveykin told Page the Russians had compromising material on Hillary Clinton and on Trump, and he should keep the latter in mind. Page repeatedly has denied any connection Russian government sources in Moscow.
While Trump specifically named Page a foreign policy advisor and campaign manager Corey Lewandowski reportedly was aware of Page's July trip to Moscow, when news reports started exposing Page's Russian connections, Trump staffers tried to create distance, with spokeswoman Hope Hicks going to far as to tell Politico in September 2016 that Page had no formal role with the campaign.
FBI counterintelligence agents have been familiar with Page for several years. In 2013, Page met and passed documents to a since-exposed Russian spy.
In April 2017, The Washington Post revealed the FBI had obtained a secret court order the previous summer to place Page's communications under surveillance, "after convincing a Foreign Intelligence Surveillance Court judge that there was probable cause to believe Page was acting as an agent of a foreign power."
Page remains under surveillance, but his claims of influence in Russia appear to be inflated based on accounts from prominent Russian and American business executives in the energy sector. Page has made multiple appearances on television to tell his side of the story and has been widely criticized for being flippant, inconsistent, and self-incriminating.