Deputy Attorney General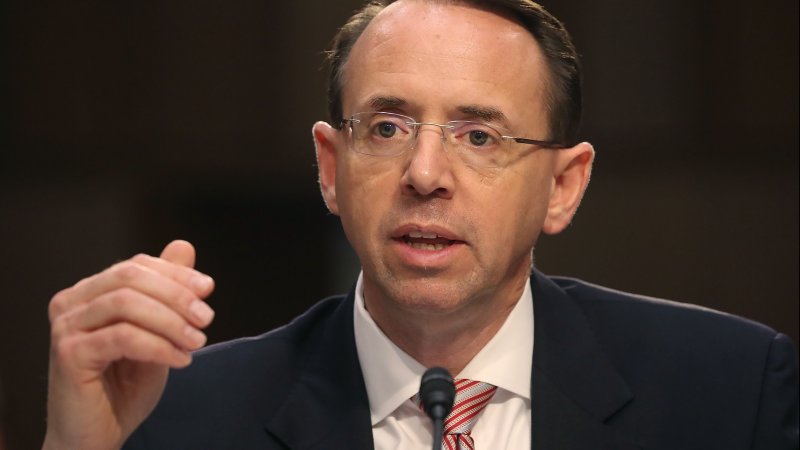 Rod Rosenstein is the Deputy Attorney General, second-in-command at the United States Department of Justice (DOJ). Rosenstein assumed oversight of the DOJ's investigation into possible cooperation between the Trump campaign and Russian operatives during the 2016 election after Attorney General Jeff Sessions, a Trump campaign surrogate, recused himself.
Rosenstein appointed Special Counsel Robert Mueller to take over the investigation after President Trump fired FBI Director James Comey. However, Rosenstein raised the issue in June that he too may have to recuse himself as Mueller expanded his investigative scope to include potential obstruction of justice. President Trump initially cited Rosenstein's written recommendation as his reason for firing Comey, a connection President Trump highlighted again via Twitter on June 16th, writing "I am being investigated for firing the FBI Director by the man who told me to fire the FBI Director! Witch Hunt."
Rosenstein told the Senate in a closed-door session back in May that he knew President Trump planned to fire Comey before he wrote his memo.