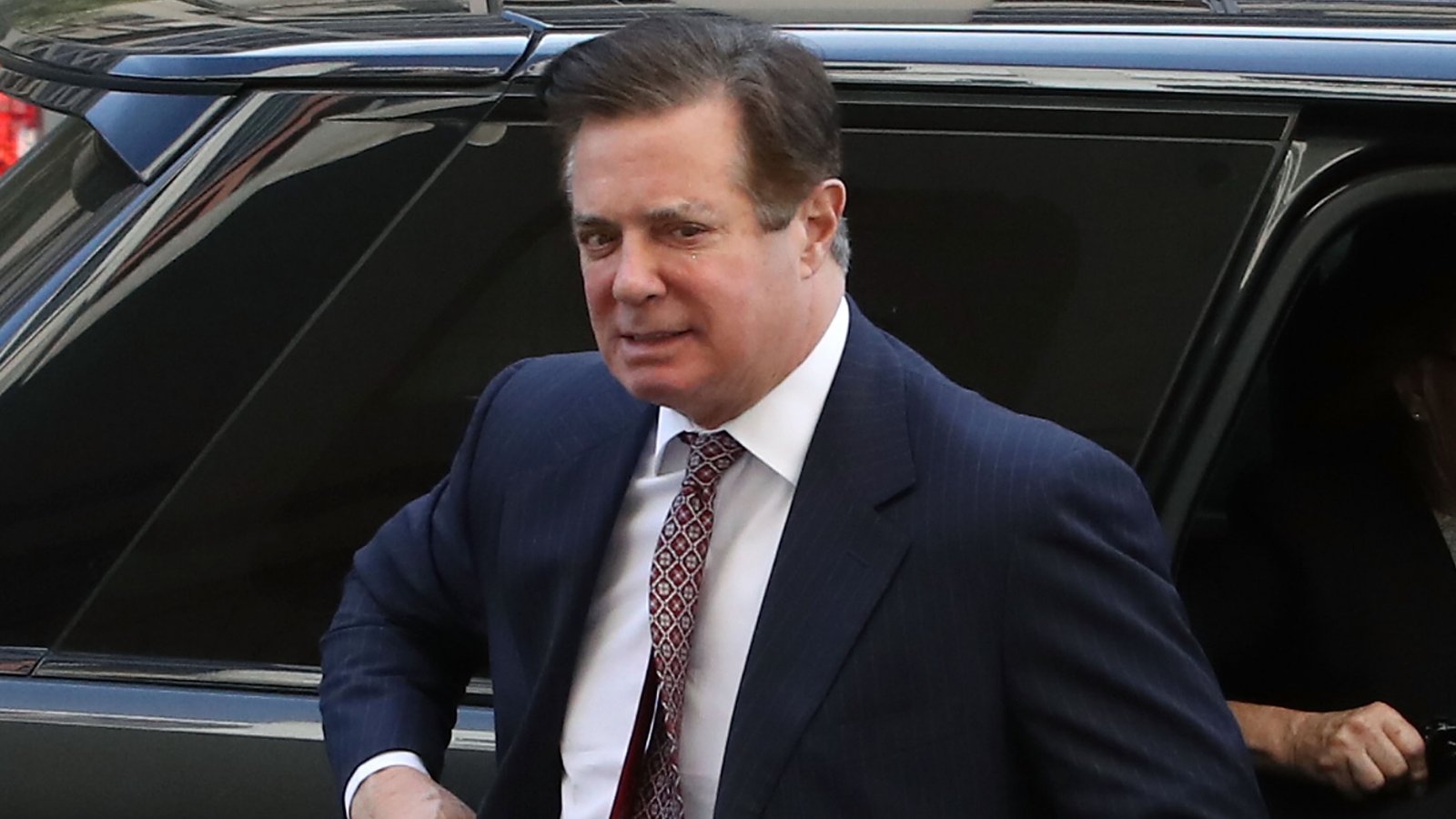 Paul Manafort, who is serving a 7.5-year prison sentence, will get to keep his expensive, custom menswear, but as part of his punishment for tax and bank fraud, he has to give up cash and property in excess of tens of millions of dollars. 
CNN:
Manafort is turning over property and assets worth at least $36 million to the US government and to his debtors and victims, which are mostly banks, as part of his criminal sentences.

He's forfeited five properties in New York, including his Trump Tower condo, three bank accounts -- including a trust for his kin, he said -- and one life insurance policy. The real estate will be sold, and then that money split between the federal government and debtors and his victims. So far, the Justice Department has agreed to give millions back to the banks to pay off Manafort's mortgages.

Once the sales and the payments to banks and debtors are done, Manafort still must pay about $17 million to the federal government: $11 million of it goes to the US Treasury, while $6 million he'll send to the IRS, for back taxes.

(...)

... Manafort had been partial to cashmere coats and gabardine trousers, spending as much as $128,000 at a time. One jacket, a blue-textured Members-Only-style jacket, had a large label embroidered inside: "Wearable art by...Bijan For P.M." That jacket appears to be made of lizard, according to an invoice -- and Manafort paid $32,800 for it by wire transfer.

(...)

He is still a rich man, according to prosecutors. At his sentencing, the prosecutors said Manafort still owns homes worth at least $4 million on Florida's Gold Coast and in Alexandria, Virginia.
Manafort's forfeitures are not the only means by which the special counsel's investigation is paying for itself. 
... In addition to the millions from Manafort, Mueller's probe also resulted in fines of almost $130,000, a total collected from Trump campaign adviser George Papadopoulos, Dutch lawyer Alex Van der Zwaan, former Donald Trump personal attorney Michael Cohen and Manafort. (Cohen forfeited an another $1.4 million to the Internal Revenue Service for tax avoidance in a criminal case Mueller referred to Manhattan's federal prosecutor.)

The fines ultimately go toward the national Crime Victims Fund. Two Mueller defendants who could face fines, former national security adviser Michael Flynn and Manafort's campaign deputy Rick Gates, have yet to be sentenced.
Paul Manafort will get to keep his famous haute couture (CNN)