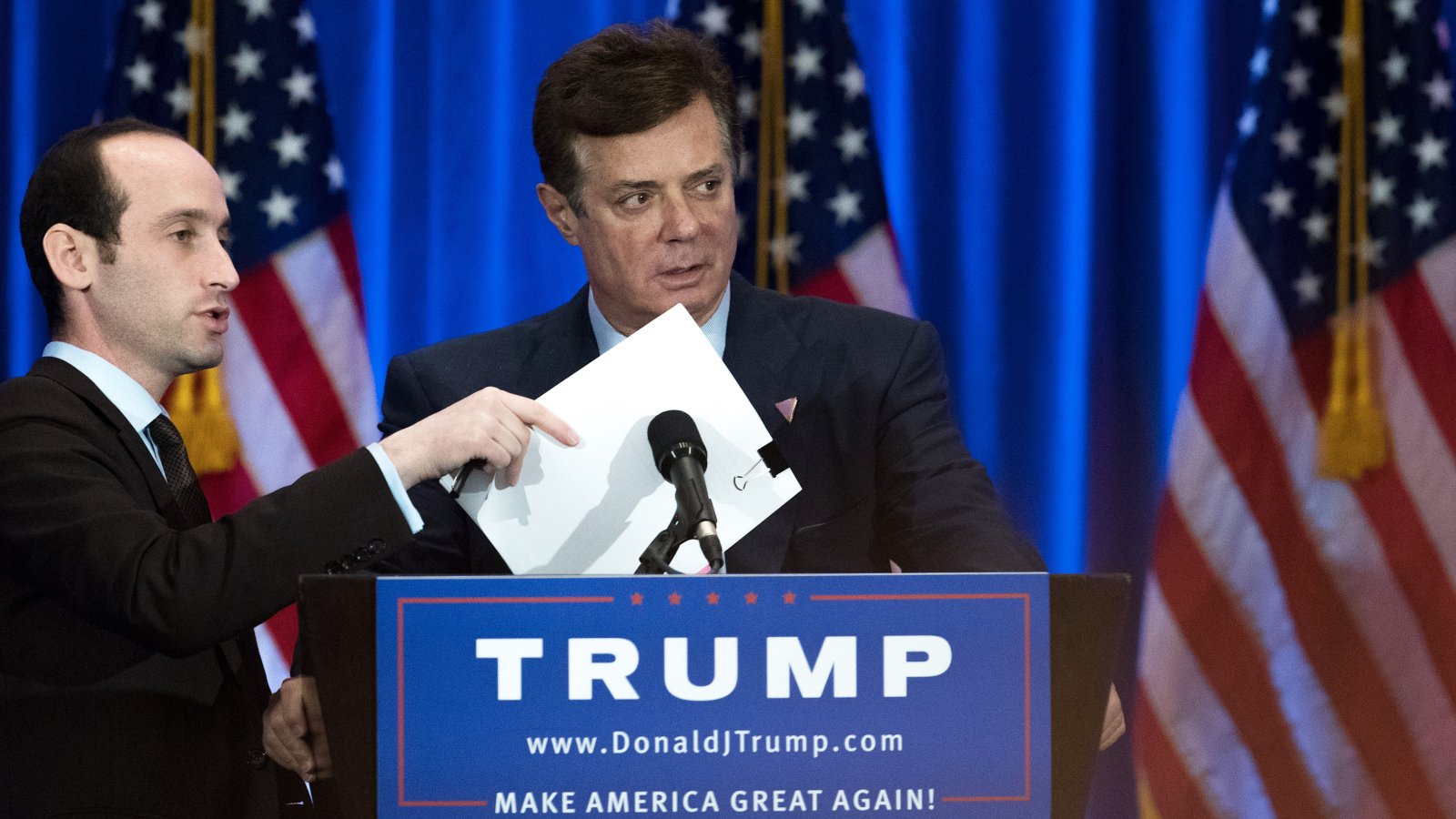 UPDATE: Judge Berman Jackson has sentenced Paul Manafort to 73 additional months in prison, but 30 of those will run concurrently with the 47 months of Virginia time. 
That means Manafort's full time to serve is set at 90 months (seven-and-a-half years), but with credit for the nine months already served, he is looking at six years and nine months behind bars. 

CBS News' Alex Wagner adds Manafort also will have 36 months of supervision upon his release and have to pay more than $6 million in restitution. 
Judge Amy Berman Jackson pushed back on defense attorneys' repeated assertions that he was mere collatoral damage in the special counsel investigation into Russian interference in the 2016 election.

"This defendant is not public enemy number one, but he's also not a victim either," Jackson said. "There's no question this defendant knew better, and he knew exactly what he was doing."
Judge Berman Jackson made a point of knocking down the anticipated "no collusion" claims sure to emerge from the president and his allies after this hearing in the same way they did after last week's sentencing in Virginia. 
The question of whether anyone in the Trump campaign "conspired or colluded with" the Russian government "was not presented in this case," she said, so for Manafort's attorneys to emphasize that no such collusion was proven, she said, is "a non-sequitur."

She added that the assertion may not even be "accurate" because the special counsel probe is not over and she found that Manafort lied to investigators about issues at the heart of their investigation.

"It's not appropriate to say investigators haven't found anything when you lied to the investigators," she said.
Manafort, appearing in a wheelchair, offered the apology missing from last week's remarks and claimed he now is more self-aware. 
"Let me be very clear: I accept responsibility for the actions that led me to be here today, and I want to apologize for all I contributed to the impacts on people and institutions. While I cannot change the past, I can work to change the future," Manafort said from a wheelchair, turning to face Jackson. "I want to say to you now, I am sorry for what I have done and for all of the activities that have gotten us here today."

(...)

Jackson said Manafort's crimes were "not just a failure to comply with some pesky regulations" but "lying to the American people and the American Congress. ... It is hard to overstate the number of lies and amount of money involved."

His motivation, she added, was "not to support a family, but to sustain a lifestyle that was ostentatiously opulent and extravagantly lavish — more houses a family can enjoy, more suits than one man can wear."
Prosecutors emphasized the unlikelihood Manafort's has had any change of heart. 
"His work was corrosive to faith in the political process, both in the United States and abroad," prosecutor Andrew Weissmann said. "He served to undermine, not promote, American ideals of honesty, transparency, and playing by the rules."

His attempts to cover up his crimes by asking witnesses to lie for him, Weissmann said, "is not reflective of somebody who has learned a harsh lesson. It is not a reflection of remorse. It is evidence that something is wrong with sort of a moral compass."
Manafort's team tried to bring politics into the matter, but that line of defense fell flat. 
[Manafort defense attorney Kevin M.] Downing said all sides have sought to spin Manafort's predicament to their political advantage, adding, "But for a short stint as campaign manager in a presidential election, I don't think we would be here today. I think the court should consider that too."

Jackson dismissed that argument, telling Manafort, "Saying 'I'm sorry I got caught' is not an inspiring call for leniency."

The investigation into Manafort predated Mueller's 2017 appointment, and it wasn't the special counsel's office that made Manafort lie to investigators, she said.
Paul Manafort is sentenced to a total of 90 months in prison for conspiracy and fraud (WaPo)
---
Paul Manafort appears in DC federal court today where Judge Amy Berman Jackson will decide how much time Manafort should serve in addition to the surprisingly lenient 47 months Judge T.S. Ellis sentenced him to in Virginia last Thursday. 
BuzzFeed News' Zoe Tillman is liveblogging: