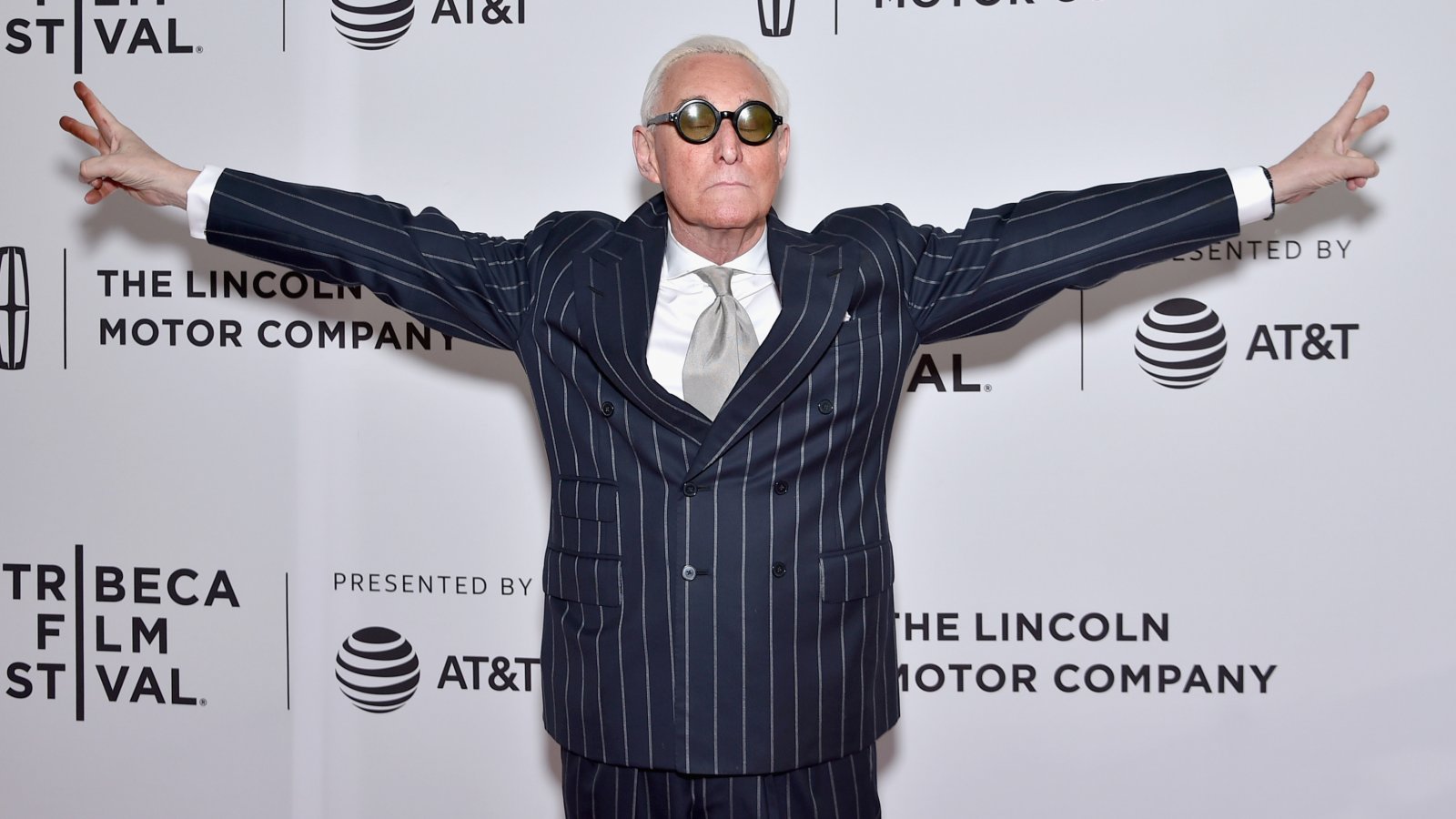 Judge Amy Berman Jackson, who yesterday sentenced Paul Manafort to an additional 73 months in prison, has set a November 5, 2019 trial date for Manafort's former business partner and longtime Trump political advisor Roger Stone.  
CNBC:
Judge Amy Berman Jackson said in Washington, D.C., district court that she expects the trial will last "at least" two weeks, NBC News reported.

(...)

Jackson also laid out a schedule ahead of the trial: The next status hearing will be held in April 30, and a pretrial conference was set for Sept. 17.

The status conference followed a period of contention between Stone and Jackson regarding his gag order in the case.

The judge had issued a partial gag on Stone and his attorneys to keep them from making statements to the media that could prejudice the case against him. But Jackson greatly tightened Stone's muzzle after the longtime Republican operative an Instagram post of Jackson's face next to what appeared to be a rifle scope's crosshair.

After Jackson strengthened Stone's gag order, she learned that Stone re-released his book "The Myth of Russian Collusion," which contains a newly written introduction that criticizes Mueller and his probe of Russian election meddling and possible Trump-campaign collusion.

(...)

At the hearing Thursday, Jackson said she didn't "intend to dwell on" the issue of whether stone had violated his gag order.

"He was aware at the time the order was issued that there was a publication," she said. "They tried to get on top of the issue thereafter."
There was no discussion at Thursday's hearing over an Instagram post highlighted by prosecutors working for Mueller and the U.S. attorney's office in Washington, who are jointly handling the case.

The March 3 post showed a picture of Stone and the question "Who Framed Roger Stone?" — a homage to the popular 1988 live action/animated feature film, "Who Framed Roger Rabbit."

Stone's gag order allows him to profess his innocence and raise money for his legal defense fund, but he's otherwise barred from commenting about his case in public.
BuzzFeed News' Zoe Tillman has more pre-trial schedule specifics:

Judge sets Nov. 5 trial date for Trump ally Roger Stone in Mueller case (CNBC)
Roger Stone set to stand trial on Nov. 5 in Russia investigation (LA Times)