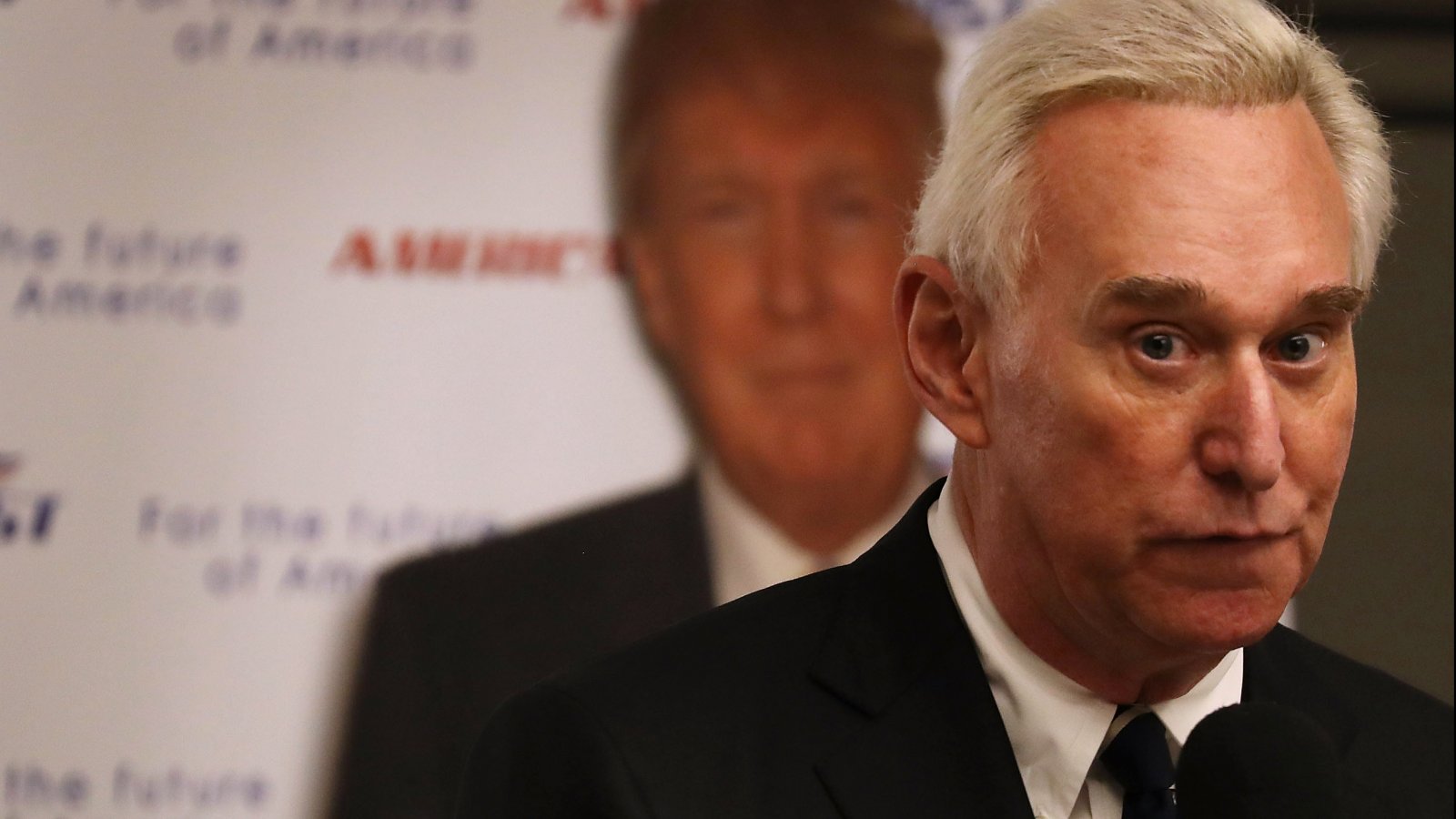 UPDATE 2: Read: Roger Stone's gag order hearing (CNN)
---
UPDATE: Via CNN:

---
Judge Amy Berman Jackson has ordered Roger Stone not to speak publicly anymore about his case, a ruling that comes in response to Stone posting her picture on Instagram with crosshairs behind it.
"I'm not giving you another chance," she said. "I have serious doubts whether you've learned any lesson at all."

If he violates the order in any way, Jackson said, she would order him to jail. 

She rejected his claim that the image was not meant to be threatening.

"Roger Stone knows full well the power of words and the power of symbols," she said. "There's nothing ambiguous about crosshairs."

Stone can continue to raise funds for his defense and speak on other matters, the judge said.
Stone took the stand to speak on his own behalf during Thursday's proceedings, opening him up to questioning from Special Counsel Robert Mueller's prosecutors. 
CNBC:
"It was an egregious, stupid mistake," Stone, 66, said of the photo that his Instagram account had up Monday, which called Jackson "an Obama appointed Judge who dismissed the Benghazi charges against Hillary Clinton."

(...)

Jonathan Kravis, a prosecutor from Mueller's office, asked Jackson to impose a stricter gag order on Stone, saying that his "testimony at this hearing" that he had committed a lapse of judgment "was not credible."

Stone's claims, Kravis argued, "are belied by the fact that even after he realized the post was a mistake, he continued to make statements to the media that amplified that message."
Both Jackson and prosecutor Jonathan Kravis grilled Stone on how he found the image and why he posted it. Stone gave inconsistent answers, saying first that it was posted by a volunteer and then that a volunteer sent him the image but he posted it himself. He said he can't remember who gave him the picture or the names of everyone who has access to his phone.
CNBC:
Jackson pointed out to Stone he has said in a court filing that the post was "improper."

"My attorneys wrote that and I signed it," Stone replied.

Stone's lawyer Bruce Rogow told Jackson that the gag order should not be changed.

Jackson appeared skeptical of that argument.

"You told me not to worry and that the media intention would subside. He has insisted that his name be in the paper every day since then. So on what basis would that forecast be believable?" Jackson asked the lawyer. "What would get him to stop talking other than a court order?"

Rogow replied: "You and me telling him not to talk."
Stone said he was "having trouble putting the food on the table and making rent" and needed to be able to make money as a commentator. According to Jackson, he had told pre-trial services his consulting income was $47,000 a month. She asked whether anyone was paying him to talk about his own criminal case, and he said no.
BuzzFeed News' Zoe Tillman liveblogged the proceedings.

Roger Stone apologizes for 'my own stupidity' as he testifies about his Instagram post showing judge next to rifle crosshair (CNBC)
Judge bars Roger Stone from speaking about criminal case (WaPo)