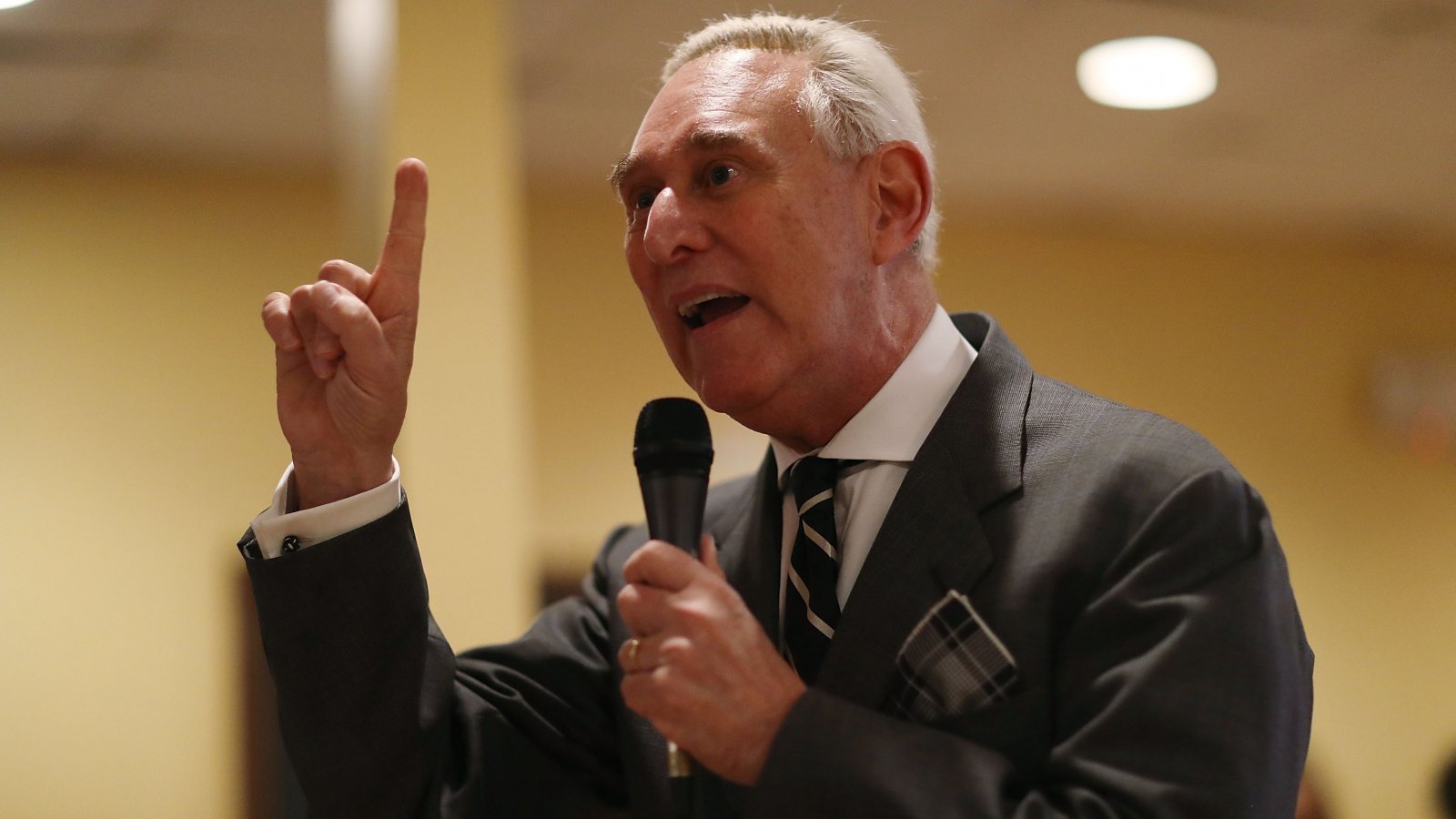 U.S. District Court Judge Amy Berman Jackson has put a limited gag order on Roger Stone and his attorneys.
His lawyers cannot speak about the case, but Stone can if he wants. Neither, however, is allowed to make statements to the media or the public anywhere near the courthouse. 
CNN:
Lawyers "for the parties and the witnesses must refrain from making statements to the media or in public settings that pose a substantial likelihood of material prejudice to this case," Judge Amy Berman Jackson wrote.

They, their clients and even Stone are also not allowed to speak in and around the courthouse.

In her order, Jackson notes how effective Stone has been in gaining followers, critics and media attention. She notes "the size and vociferousness of the crowds that have already been attracted to these proceedings, and the risk that public pronouncements by the participants may inflame those gatherings."

Jackson's gag order on the attorneys matches word for word the gag order she put on former Trump campaign chairman Paul Manafort, his deputy Rick Gates, their attorneys and others involved in their cases soon after their 2017 indictment.
Axios has posted the order which reminds Stone he is to stay away from witnesses, a mandated condition of his pretrial release.
Judge Berman Jackson also tells Stone that if plans to ask for a change of venue due to too much pretrial publicity, she plans to take into consideration how much of that noise Stone himself created. 

Stone and his lawyers had opposed a gag order. Prosecutors supported it. Mueller's office declined to comment. The special counsel's office is jointly prosecuting the case with the US attorney's office in Washington.

Stone's attorney Bruce Rogow told BuzzFeed News in an email that, "We are pleased that Mr. Stone's First Amendment Rights have been safeguarded. Courthouse steps restraints on all are reasonable."
Stone did fail, however, in his attempt to get his case reassigned. 
CNN:
Judge Amy Berman Jackson on Friday denied Stone's attempt to get a new judge in his case, by alleging that his charges are unrelated to a case about the Russian hack of the Democrats. Prosecutors say they are indeed related, partly because they both hinge on some of the same search warrants.
Judge puts gag order on Roger Stone and attorneys (CNN)
Judge issues partial gag order in Roger Stone case (Axios)
A Judge Ruled Roger Stone Can Still Talk To The Press, Just Not In Front Of The Courthouse (BuzzFeed News)
Special counsel prosecutors say they have communications of Stone with WikiLeaks (CNN)