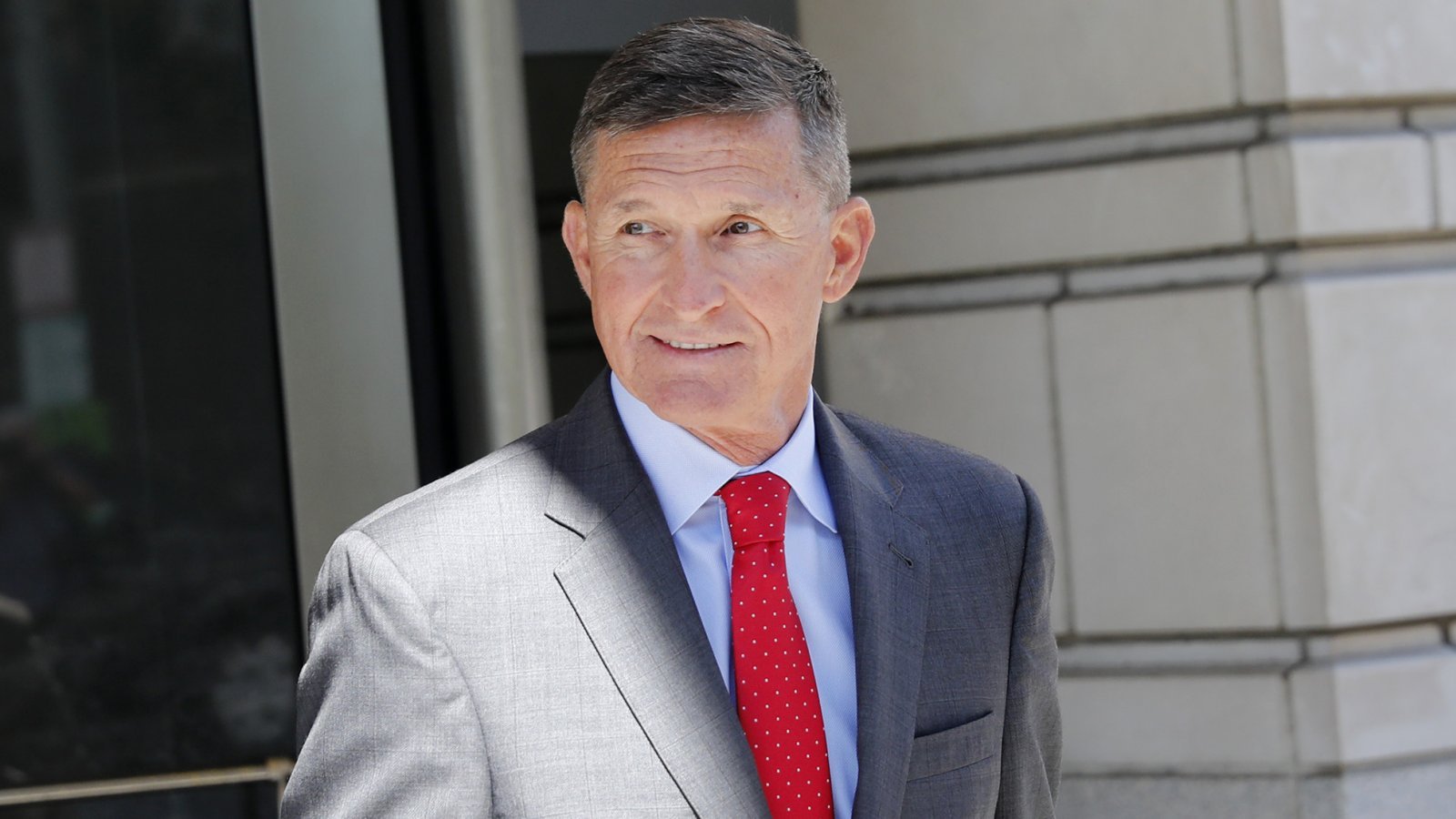 Michael Flynn's defense attorneys filed a sentencing memo Tuesday night asking that their client not serve any jail time.
The 178-page filing includes 50 letters of support for Flynn as well as seven evaluations and citations from his time in military service. It explains Flynn sat for 19 meetings and gave more than 62 hours of testimony to the special counsel's office and other government entities. 

Interestingly, Flynn's attorneys tout Flynn's quick and extensive cooperation but also point out he spoke with FBI agents at the White House with little notice and say they did not tell him the consequences of lying at the time, laying out a bit of a "he didn't know better" defense. 

They go on to say how his circumstance is different than that of Alex van der Zwaan and George Papadopoulos who both served time, albeit not much, for the same offense. 

According to CNN, Flynn is offering to do 200 hours of community service, about one year after he pleaded guilty to one count of lying to FBI agents about his contacts with the Russian ambassador to the U.S. and agreed to cooperate with special counsel Robert Mueller's investigation.

Last week, Mueller recommended no prison time for Flynn, citing his "substantial assistance" in the investigation. Federal sentencing guidelines called for Flynn to be sentenced to between zero and six months in prison and face up to a $9,500 fine.
Mr. Flynn's lawyers said his lengthy military service and willingness to assist the special counsel, Robert S. Mueller III, should warrant a sentence of only probation. Lawyers also included letters from supporters vouching for Mr. Flynn's character.

"His cooperation was not grudging or delayed," Mr. Flynn's lawyers wrote in a sentencing memorandum.

Mr. Flynn faces up to six months in prison when he is sentenced on Dec. 18, but a punishment of that length seems unlikely ... 

(...)

Mr. Flynn pleaded guilty late last year to lying to the F.B.I. about conversations he had during the transition in late 2016 with the Russian ambassador to the United States at the time, Sergey I. Kislyak.

They spoke about sanctions that the Obama administration had imposed that day on Russia over its interference in the election, and Mr. Flynn asked that Russia temper its response ... 

(...)

Agents interviewed Mr. Flynn a week after Mr. Trump took office, and he denied asking Mr. Kislyak that Russia refrain from reacting harshly to the sanctions and said he did not remember Mr. Kisklyak saying that Moscow had backed off as a result of Mr. Flynn's request.

Because Mr. Flynn had been untruthful with investigators, senior law enforcement officials warned the White House that he could be at risk of being blackmailed by Russia. Mr. Trump and his aides reviewed the situation and concluded that Mr. Flynn had no legal exposure. But he was fired after only 24 days when the conversations became public, and aides said he had misled Vice President Mike Pence about the calls.

(...)

Asked last week about Mr. Flynn's case, [former FBI Director James] Comey said he was glad Mr. Flynn was "held accountable for his crimes and that he was assisting the United States. So it seemed to me like a just outcome."

Mr. Comey also sought to clarify earlier testimony about the F.B.I.'s interview with Mr. Flynn, which some conservatives have cited as potential evidence that Mr. Flynn did not lie to investigators. Mr. Comey dismissed that theory.

"The conclusion of the investigators was he was obviously lying," Mr. Comey said, "but they saw none of the normal common indicia of deception: that is, hesitancy to answer, shifting in seat, sweating, all the things that you might associate with someone who is conscious and manifesting that they are being — they're telling falsehoods."
Michael Flynn asks judge to spare him from jail time (The Hill)
Michael Flynn Asks Judge for Leniency for Lying to F.B.I. (NYT)