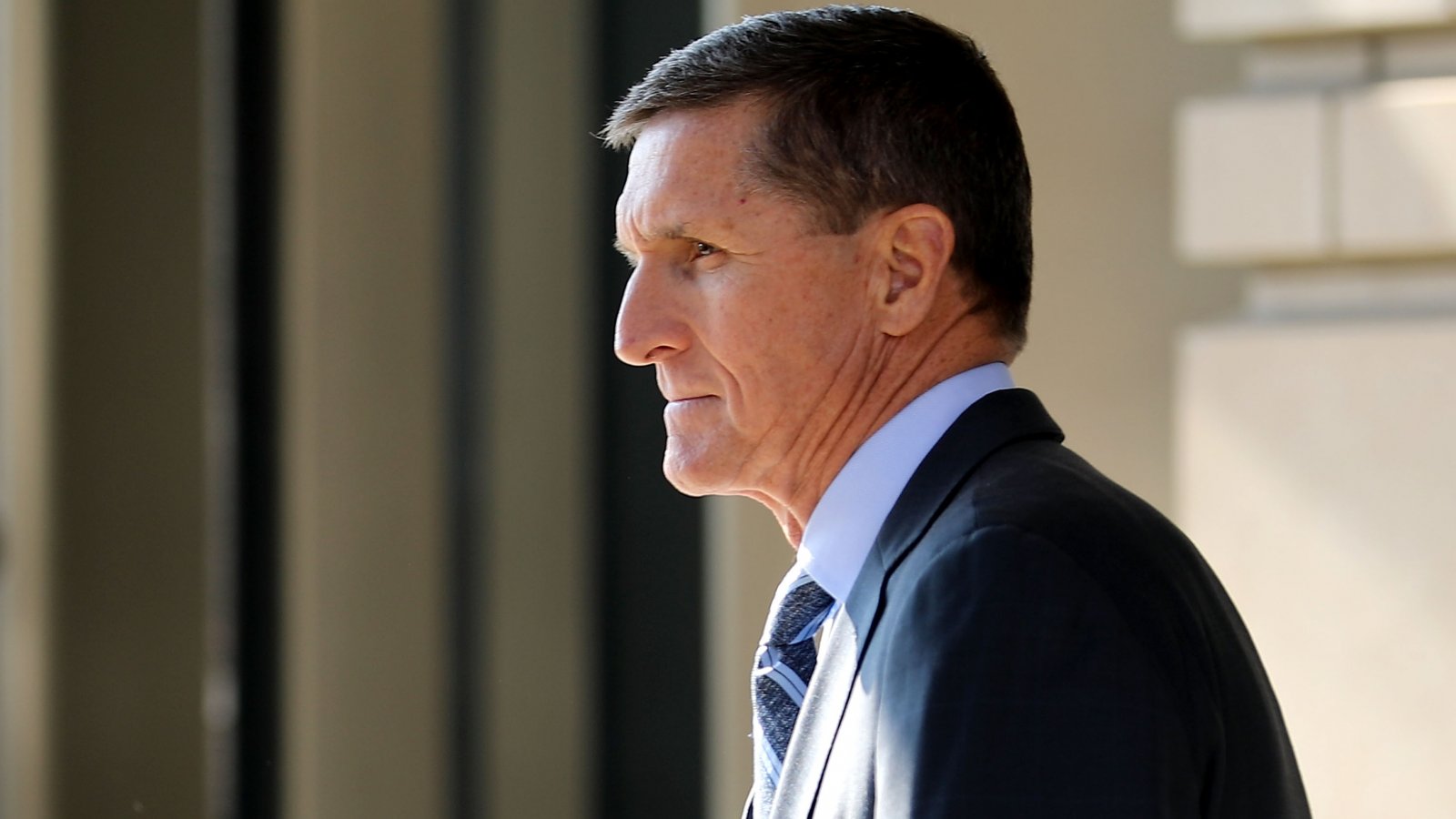 In a sentencing memo released Tuesday night, Special Counsel Robert Mueller recommended President Trump's former National Security Advisor Michael Flynn, who pleaded guilty last December lying to the FBI about his back-channel conversations with former Russian Ambassador Sergey Kislyak, serve no prison time because of the extent of his cooperation.
"Given the defendant's substantial assistance and other considerations set forth," the special counsel wrote, "a sentence at the low end of the guideline range—including a sentence that does not impose a term of incarceration—is appropriate and warranted."
From the memo (page 5):

Mueller also filed a heavily redacted Addendum which details "sensitive information about ongoing investigations," including an unnamed criminal investigation and the special counsel's investigation into contacts between the Russian government and Trump campaign officials. Flynn also provided "firsthand information" about the Trump transition team's communication with Russia. 

Prosecutors for the special counsel, Robert S. Mueller III, described Mr. Flynn as a key cooperator who helped the Justice Department with several investigations, sitting for 19 interviews with Mr. Mueller's office and other prosecutors and handing over documents and communications.

"His early cooperation was particularly valuable because he was one of the few people with long-term and firsthand insight" into the subject of Mr. Mueller's investigation — Russia's election interference and whether any Trump associates conspired, prosecutors wrote in a sentencing recommendation memorandum.

(...)

During the transition, Mr. Flynn discussed with Mr. Kislyak an upcoming United Nations Security Council vote on whether to condemn Israel's building of settlements. At the time, the Obama administration was preparing to allow a Security Council vote on the matter.

The two men also spoke about sanctions imposed by the Obama administration on Russia over its election interference. Mr. Flynn asked that Moscow refrain from escalating the situation, and Mr. Kislyak said Russia "had chosen to moderate its response."

Just days after the inauguration, Mr. Flynn was interviewed by the F.B.I. as part of the investigation into Russia's influence campaign in the 2016 election. During this interview Mr. Flynn lied to agents, a crime that carries up to five years in prison. At the time, the acting attorney general, Sally Q. Yates, warned the White House that Mr. Flynn might be compromised by the Russians.
Flynn told prosecutors that a "very senior member of the Presidential Transition Team" had directed him to contact officials from foreign governments, including Russia, about the U.N. resolution on Israel.

That official is also not named, but people familiar with the matter have said it refers to [Jared] Kushner. According to one transition team official, Trump's son-in-law told Flynn that blocking the resolution was a top priority of the president-elect.

Flynn also admitted that before speaking with the ambassador on Dec. 29, he called a senior transition official at the Mar-a-Lago resort, where Trump was staying, "to discuss what, if anything, to communicate to the Russian ambassador about the U.S. Sanctions." Flynn learned that transition members did not want Russia to escalate the situation, according to court papers.

The senior transition official is not identified in records, but people familiar with the matter identified the official as K.T. McFarland, a onetime Flynn deputy.
NYT:
Mr. Flynn's own memo seeking a reduced sentence is due by Dec. 11. His sentencing is scheduled for Dec. 18.
Flynn Sentencing Memo (Lawfare)
Flynn Was a Key Cooperator and Deserves Little Prison Time, Mueller Team Says (NYT)
Mueller seeks no prison time for former national security adviser Michael Flynn, citing his 'substantial assistance' (WaPo)
Citing 'substantial assistance' to probe, Mueller recommends no prison time for former Trump adviser Michael Flynn (ABC News)