Vice President of the United States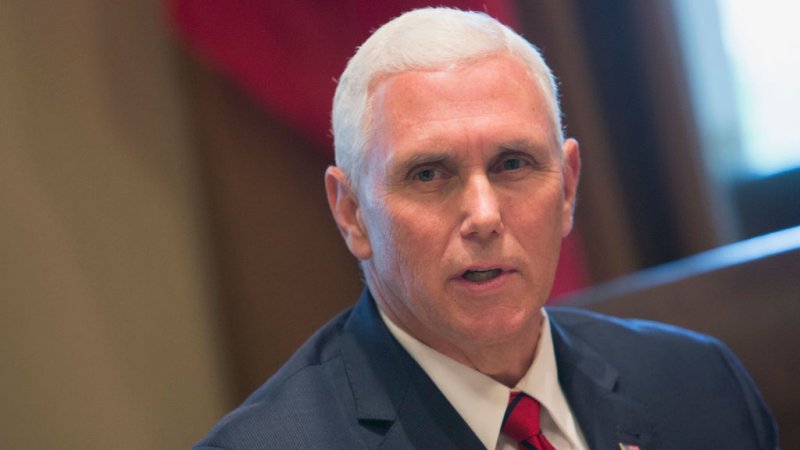 Mike Pence is the current Vice President of the United States. He was a U.S. Congressman from 2001 to 2013 and served as governor of Indiana from 2013 until 2017. He considers himself an evangelical Christian, and his political views are staunchly conservative.
While Pence has managed to keep himself somewhat distanced from the spotlight of the Russia investigation, he is not entirely disconnected. Donald Trump selected Pence as his running mate on July 15, 2016, and immediately following the election, Pence replaced Chris Christie as head of the Trump transition team. On November 18, 2016, Representative Elijah Cummings, Ranking Member of the House Committee on Oversight and Government Reform, sent the VP-elect a letter requesting information on Lt. Gen. Michael Flynn's potential conflicts of interest. Flynn reportedly was lobbying the U.S. government on behalf of Turkey while set to become the President's National Security Advisor. Pence's team acknowledged receipt of the letter on November 28th. However, on March 9, 2017, Pence said in an interview on Fox News that he was hearing of Flynn's ties to Turkey for the first time that very day.
When news broke that Flynn spoke with Russian Ambassador Sergey Kislyak before the election and during the transition, Pence defended him on Face the Nation, saying "those conversations that happened to occur around the time that the United States took action to expel diplomats had nothing whatsoever to do with those sanctions." That turned out to be untrue; Flynn and Kislyak did discuss sanctions. On February 14, 2017, President Trump fired Flynn and said it was because he misled the Vice President.
When President Trump fired FBI Director James Comey, Pence insisted Trump was acting solely on Attorney General Jeff Sessions' and Deputy Attorney General Rod Rosenstein's recommendation and doing what was in the best interest of the American people. The next day, Trump admitted to Lester Holt he dismissed Comey because of the Russia investigation.
On July 12, 2017, Pence's press secretary Marc Lotter appeared on Fox News and repeatedly refused to answer whether the Vice President ever met with Russians during the campaign.