Former Deputy National Security Adviser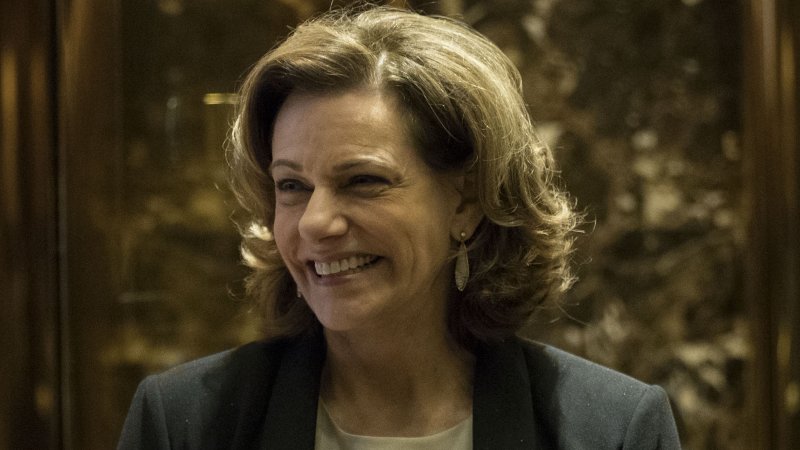 Kathleen Troia (K.T.) McFarland is a former deputy national security adviser under President Trump who was asked to step down in April. At the time she was removed from the National Security Council (NSC), McFarland framed the move, which she refused to identify, as a promotion. President Trump then nominated McFarland to be the U.S. ambassador to Singapore. The Senate Foreign Relations Committee voted in favor of her confirmation in September, but the full Senate has yet to consider her nomination.
McFarland joined the Trump team on November 25, 2016 with "no recent policy or governing experience to speak of."  Former national security adviser Michael Flynn and Trump were familiar with McFarland from her role as an outspoken Fox News security analyst. She got to know Flynn, Donald Trump Jr., and Eric Trump through run-ins in the halls at Fox News headquarters in New York and had Flynn as a guest on her online talk show at least three times.  
On September 10, 2013, McFarland wrote an opinion piece for FoxNews.com entitled, "Putin is the one who really deserves that Nobel Peace Prize," arguing the Russian president "stepped in and threw Obama a lifeline" that saved the United States from a prolonged conflict in Syria. 
McFarland did work in government in the 1970s and 1980s. She served on Henry Kissinger's NSC staff from 1970 to 1976 and was in public affairs at the Pentagon under Ronald Reagan. In 2006, she ran to become the Republican nominee for Senate in New York and lost. 
When Michael Flynn pled guilty to lying to the FBI on December 1, 2017, the special counsel filed a Statement of the Offense which reads that "on or about December 29, 2016, Flynn called a senior official of the Presidential Transition Team ("PTT official"), who was with other senior members of the Presidential Transition Team at the Mar-a-Lago resort in Palm Beach, Florida, to discuss what, if anything, to communicate to the Russian Ambassador about the U.S. Sanctions." The two discussed the sanctions, their impact on the incoming administration's foreign policy agenda, and that the senior officials at Mar-a-Lago did not want Russia to retaliate and escalate the situation. 
The Associated Press identified K.T. McFarland as that "senior official."