Former Deputy Attorney General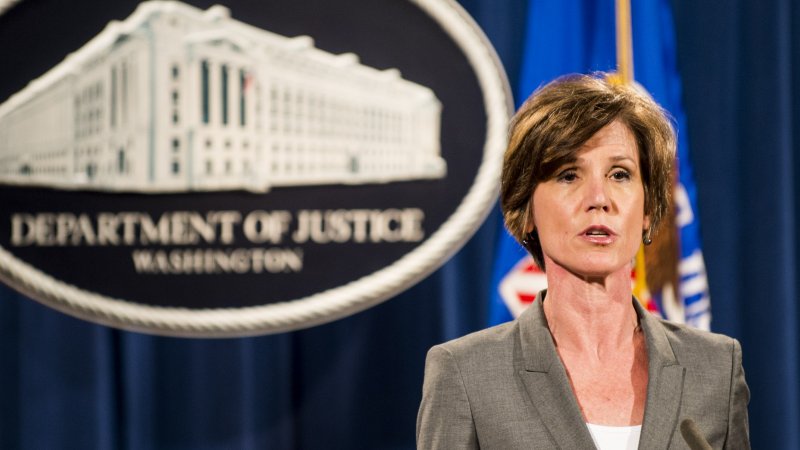 Sally Yates spent 27 years in the United States Department of Justice and was the first woman ever to serve as the U.S. attorney in Atlanta. Nominated by President Obama, Yates was confirmed as deputy Attorney General in 2015. Then-Senator Jeff Sessions asked Yates during her confirmation hearing whether she was prepared to say no to the President should he ask her to do something unlawful. Yates explained her responsibility would be to the law and the Constitution and to provide the President with independent legal advice. That exchange resurfaced in 2017 as President Trump fired Yates on January 30, 2017 for refusing to defend his executive order banning travelers from certain Muslim-majority countries. Yates was serving as acting Attorney General while Sessions underwent his own confirmation hearing to become the new Attorney General.
Yates appeared before a Senate Judiciary subcommittee on May 8, 2017 to testify on the topic of Russian interference in the 2016 election. Yates explained how she warned White House counsel Don McGahn in two separate meetings that NSA Director Michael Flynn was susceptible to Russian blackmail because he had been misleading about the substance of his conversations with Russian ambassador Sergey Kislyak. Yates expected McGahn to take action, but instead, McGahn pushed back, asking Yates to explain why it mattered if one Administration official lied to another. In spite of the known threat of potential blackmail, President Trump did not ask for Flynn's resignation until 18 days after Yates warned the White House.