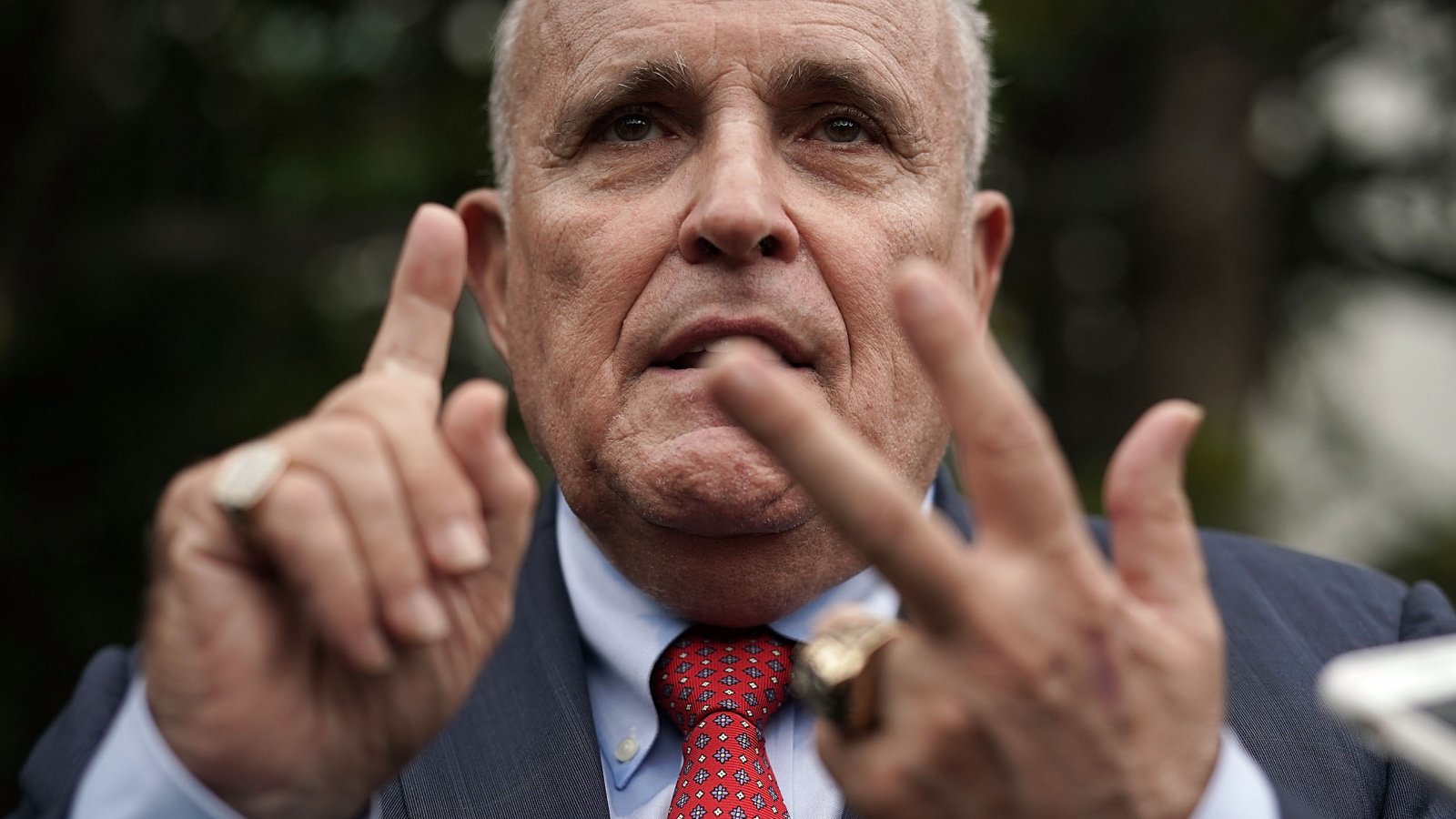 Rudy Giuliani made two TV appearances Monday and, once again, may have done more harm than good for the president. 
On CNN, Giuliani made mention of a previously undisclosed planning meeting that supposedly took place in preparation for the June 9, 2016 Trump Tower meeting with the Russians.
Giuliani appeared to say that Trump also was not present for a separate alleged meeting before the Trump Tower meeting in which the Trump Tower meeting was discussed. [Michael] Cohen has reportedly indicated that others can vouch for the fact that Trump knew about the Trump Tower meeting, but it's not clear he's talking about the specific meeting Giuliani is referencing.

"He did not participate in any meeting about the Russia transaction ... the president did not," Giuliani said. "And the other people at the meeting that [Cohen] claims he had without the president about it say he was never there."

Update: Giuliani appeared on Fox News later Monday to clarify. He said he was indeed talking about an allegation of a second, earlier meeting that hasn't been made public -- but which he heard about from talking to reporters. Asked why he was debunking an allegation that hadn't been made, Giuliani said he was merely getting ahead of the story.

He reiterated: "The president didn't know about that meeting beforehand."
Again, a meeting before the meeting is not something anyone has mentioned before. 
More from The Hill:
Giuliani ... claimed in an interview early Monday that Cohen's lawyer, Lanny Davis, had said that a group of Trump aides — Donald Trump Jr., Jared Kushner, Paul Manafort, Richard Gates and at least one other unidentified person — had met to strategize for a planned meeting with Russian lawyer Natalia Veselnitskaya days later. Davis is a columnist for The Hill.

In that interview on CNN, Giuliani made clear that President Trump was not at the planning meeting. 

But in a later Fox News interview, Giuliani claimed that the planning meeting never actually happened, and suggested that Cohen had fabricated the story.

"He says there was a meeting with Donald Jr., with Jared Kushner, with Paul Manafort, with Gates and possibly two others in which they, out of the presence of the president, discuss the meeting with the Russians," Giuliani said.

"We checked with their lawyers — the ones we could check with — for four of the six," he continued. "That meeting never, ever happened. It didn't happen. It's a figment of his imagination or is lying."
Neither Cohen nor his lawyers have said anything – at least not publicly – about a planning meeting. 
Giuliani said that although he had been approached by two reporters about the alleged planning meeting, he thought they had stopped pursuing the claim.

"All I have are two reporters telling me Cohen told them there was a meeting three days before with the group of people that I said and that they discussed the Russia meeting and that the president was not there," Giuliani said.

"I am telling him that meeting didn't take place; never happened. He had to have it with himself."

While the meeting with Veselnitskaya was first reported last year by The New York Times, the idea of an alleged planning meeting days earlier had not been broached publicly until Giuliani's comments on Monday.
Rick Gates has pleaded guilty to conspiracy against the United States and lying to the FBI and is cooperating with the Special Counsel so verifying the existence or nonexistence of a planning meeting he did or did not attend should be easy. 
Giuliani rejects purported Cohen claim of second Trump Tower meeting (The Hill)
Rudy Giuliani just obliterated the goal posts on Trump-Russia collusion (WaPo)