Russian Lawyer/June 9th Meeting Attendee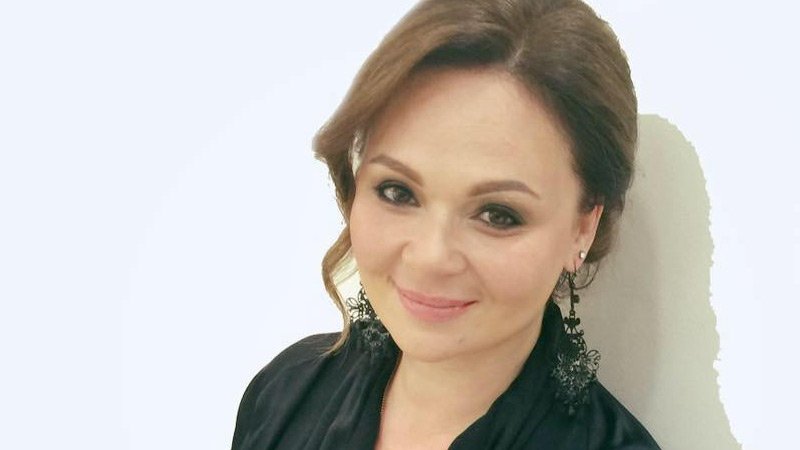 Natalia Veselnitskaya is a Russian lawyer who met with Donald Trump Jr., Paul, Manafort, Jared Kushner, and four other people at Trump Tower on June 9, 2016. According to the email exchange setting up the meeting, Trump Jr. and his colleagues expected Veselnitskaya to bring with her incriminating evidence that could be used against Hillary Clinton in the U.S. presidential campaign. Instead, Trump Jr. said, Veselnitskaya wanted to talk about adoptions.  Specifically, she was lobbying for the removal of sanctions against Russian officials implicated in the incarceration and 2012 death of lawyer Sergei Magnitsky. In response to passage of the 2012 Magnitsky Act and its sanctions, Vladimir Putin banned US families from adopting Russian children.
Although the email chain Trump Jr. publicized described Veselnitskaya as a "Russian government attorney," Veselnitskaya claims she is not connected to the Kremlin, and the Kremlin claims never to have heard of her. However, Bill Browder, the CEO of Hermitage Capital Management and longtime Russian government critic who lobbied Congress to pass the Magnitsky Act in 2012, told the Senate Judiciary Committee he has no doubt both Veselnitskaya and Russian-American lobbyist and former Soviet military officer Rinat Akhmetshin attended the June 9th meeting on Putin's behalf.
Veselnitskaya's professional history suggests she is connected to the Russian government. She spent three years working in the prosecutor's office of Moscow Region, and her private law firm represents both state-owned and private corporations. Between 2005 and 2013, Veselnitskaya represented the FSB, the Russian state's security operation, in a property case, and she reportedly has a close relationship with Russia's powerful prosecutor-general Yuri Chaika, a Putin loyalist. She also is the lawyer for Pyotr Katsyv, vice president of Russia's state-owned railroad monopoly, and his son Denis Katsyv. On the personal front, Veselnitskaya's ex-husband is Alexander Mitusov, an influential former deputy prosecutor who went on to serve as deputy transport minister under Pyotr Katsyv.
In 2015, Preet Bharara, then U.S. Attorney for New York's Southern Districts, sued Denis Katsyv for money laundering. Katsyv owns the Cyprus-based real estate firm Prevezon that was accused of helping conceal stolen Russian treasury funds through the purchase of expensive Manhattan commercial and residential properties. The case was proceeding when President Trump fired Bharara unexpectedly on March 11, 2017. Two months later, the Justice Department announced it settled the $230 million Prevezon case for $5.9 million.