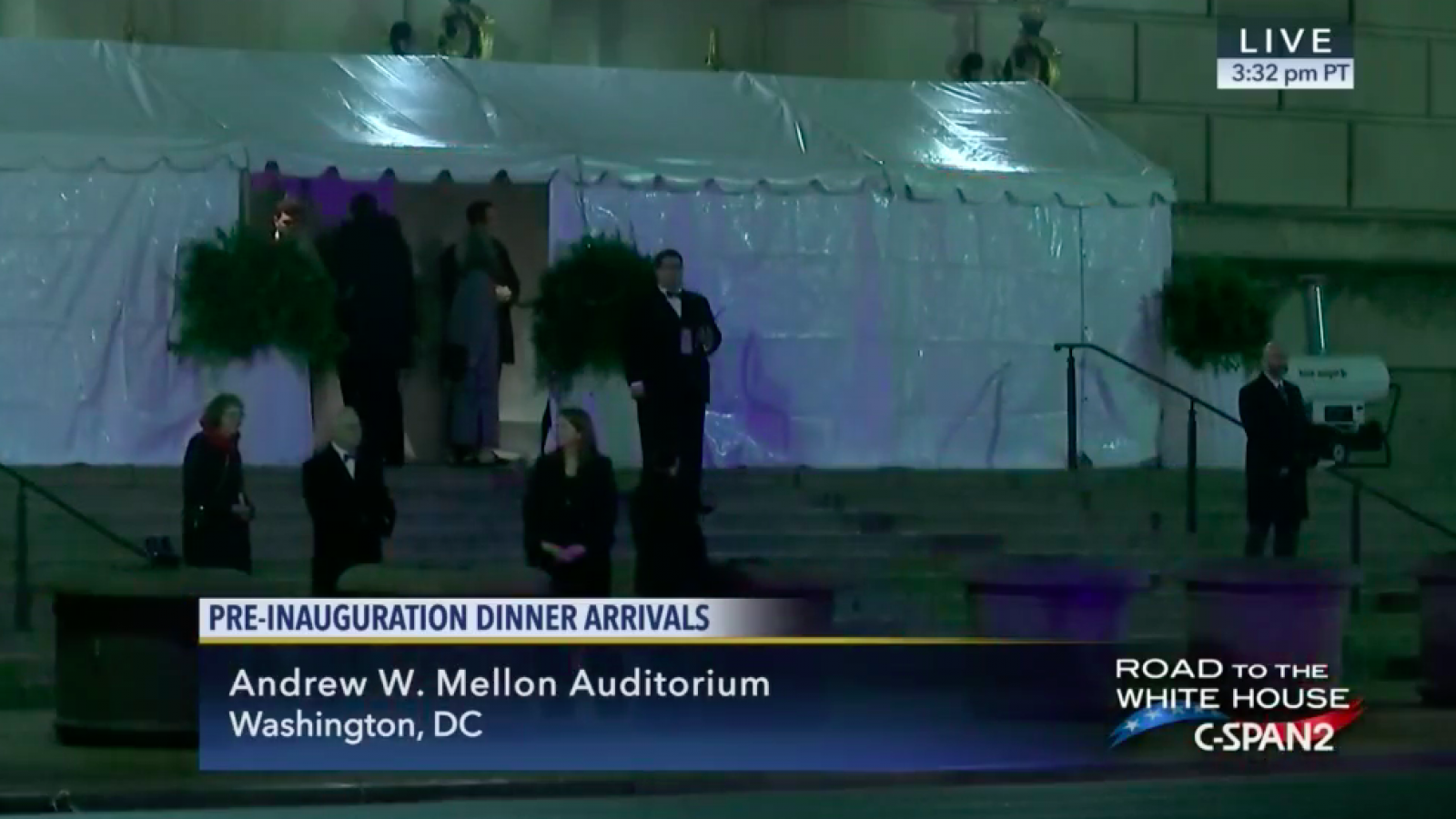 Special Counsel Robert Mueller's investigators have taken an interest in several billionaires with Russian ties who attended exclusive Trump inauguration events. 
These powerful businessmen, who amassed their fortunes following the collapse of the Soviet Union -- including one who has since been sanctioned by the U.S. Treasury Department -- were ushered into events typically reserved for top donors and close political allies and were given unprecedented access to Trump's inner circle.

(...)

Matthew Olsen, a former senior national security official who now serves as an ABC News consultant, said their presence at inaugural events is "very concerning."

"This reflects a Russian strategy of gaining access to our political leaders at a time when they are just forming a government," Olsen said. "They don't need to be spies in the James Bond sense. They are powerful people with significant wealth who are in a position to exert influence on U.S. policy makers. And they're in a position to report back to Russian intelligence services on what they're able to learn."
As ABC News notes, The Washington Post reported in January that many rich Russians attended inauguration events, but now ABC News has the guests lists which help add more detail and context. 
Several donated enough to the Presidential Inaugural Committee to qualify for tickets to a "Candlelight Dinner" in Washington's Union Station on the eve of the inauguration, a perk for $1 million contributors, the list of attendees show ...

A handful celebrated Trump's surprise victory at the black-tie "Chairman's Global Dinner," an exclusive 500-guest affair held the same night in the Greek-columned Andrew W. Mellon Auditorium whose attendees included close Trump friends, high-ranking campaign aides, and an array of foreign ambassadors and dignitaries. ...

According to a source with knowledge of the congressional investigations, at least one oligarch was ushered into Statuary Hall in the U.S. Capitol for the traditional Inaugural Day luncheon, hosted by the Joint Congressional Committee on Inaugural Ceremonies – an event typically out of reach to donors and even most rank-and-file members of Congress.
Here is who attended what:
Names on the guest lists of the Candlelight Dinner included Victor Vekselberg, the billionaire head of the global conglomerate Renova Group, who was later sanctioned by the U.S. Treasury "for operating in the energy sector of the Russian Federation economy," and his American cousin Andrew Intrater. Late last year, Vekselberg was stopped at a New York airport by federal agents working for Special Counsel Robert Mueller and questioned, according to the New York Times. The Times also reported that Intrater was separately interviewed by the special counsel.

Vekselberg and Intrater were seated at the dinner next to Michael Cohen and his family, according to a source familiar with the arrangements. Intrater's firm, Columbus Nova, later signed Cohen to a $1 million consulting contract ...

... Leonard Blavatnik, a Ukrainian-born billionaire philanthropist who holds American and British citizenship ... appeared on guest lists for both the Candlelight Dinner and the Chairman's events. His global company, Access Industries, which holds a majority stake in Amedia, Russia's largest producer of television series, gave $1 million to the inaugural fund.

(...)

Alexander Shustorovich, a Russian-born American music industry mogul with a background in nuclear energy, also donated $1 million to the Trump inauguration and attended Chairman's Dinner. Nearly two decades ago, the Republican National Committee returned a six-figure political contribution from Shustorovich because of his past ties to the Russian government, according to the Wall Street Journal, which quoted a GOP official saying it wasn't "worth the trouble."

(...)

A Soviet-born billionaire Alexander Mashkevitch, who built a metals and mining empire in Kazakhstan, appears on the guest list for the Candlelight Dinner ... 

(...)

Russian ambassador Sergei Kislyak joined numerous other ambassadors on the invite list for the Chairman's dinner.

(...)

The Trump inauguration brought in more than $107 million, double the amount of President Obama, to finance a week of festivities that was filled with far fewer events than past inaugurations – only three Presidential balls. In May, ABC News reported that the Special Counsel had questioned several witnesses about millions of dollars in donations from donors with connections to Russia, Saudi Arabia, the United Arab Emirates and Qatar.
Full story: Special counsel eyeing Russians granted unusual access to Trump inauguration parties (ABC News)