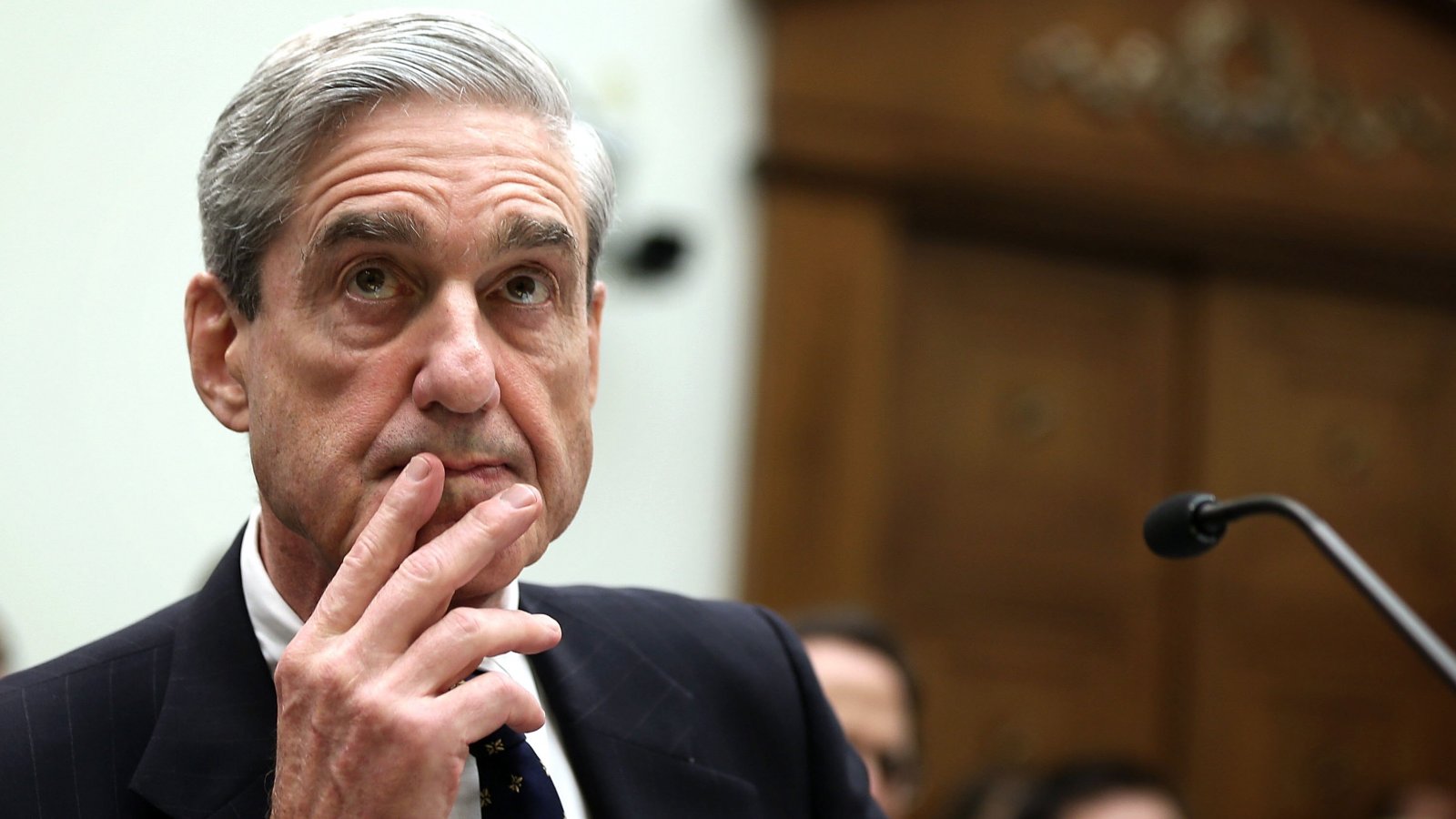 The Washington Post takes a look at how Special Counsel Robert Mueller's investigation is proceeding as Thursday marks a full year since Deputy Attorney General Rod Rosenstein appointed Mueller to pick up where fired FBI Director James Comey left off probing Russian election interference and possible Trump campaign collusion. 
The Mueller operation, like the former Marine Corps platoon commander who leads it, is secretive and methodical. Ten blocks west in the White House, President Trump combats the probe with bluster, disarray and defiance as he scrambles for survival.

The president vents to associates about the FBI raids on his personal attorney Michael Cohen — as often as "20 times a day," in the estimation of one confidant — and they frequently listen in silence, knowing little they say will soothe him. Trump gripes that he needs better "TV lawyers" to defend him on cable news and is impatient to halt the "witch hunt" that he says undermines his legitimacy as president. And he plots his battle plans with former New York mayor Rudolph W. Giuliani, his new legal consigliere. 

"We're on the same wavelength," Giuliani said. "We've gone from defense to offense."

(...)

Many Trump aides and associates say they are confident the president will be exonerated. But they privately express worries that the probe may yet ensnare more figures in Trump's orbit, including family members. There is particular worry about Trump's eldest son, Donald Trump Jr., and Jared Kushner, his son-in-law and a senior adviser.
The Post describes what it is like for witnesses appearing before Mueller's grand jury and summarizes what we do know so far given the special counsel's lack of leaks. 
The grand jury witnesses arrive one by one at the windowless room in the federal courthouse on Constitution Avenue in downtown Washington. They are struck first by how commonplace the setting feels — more classroom than courtroom, two witnesses said.

One of special counsel Robert S. Mueller III's prosecutors stands at a lectern. The jurors, diverse by age and ethnicity, are attentive and take notes. The questioning is polite yet aggressive, surprising witnesses with its precision and often accompanied by evidence — including text messages and emails — displayed on a large, old-fashioned overhead projector.

(...)

The cramped room, complete with inelegant furniture, one witness said, "looked like a classroom from an underfunded junior college in the 1970s."

The range of witnesses Mueller has called in has been breathtaking, from White House Counsel Donald McGahn — at least twice — to Avi Berkowitz, the 29-year-old personal assistant to Kushner.

(...)

Yet aside from a few witnesses who have shared glimpses of their experiences with Mueller's team, the exact contours of the investigation remain opaque — even for Trump's lawyers, who have been in regular contact with Mueller's investigators. 

Only last week, for instance, did the public learn that Mueller had been probing payments made by Fortune 500 companies to Cohen since at least last fall. 

Mueller and his team seldom issue public statements and speak mainly through indictments and court filings.
Full story: 'Buckle up': As Mueller probe enters second year, Trump and allies go on war footing (WaPo)