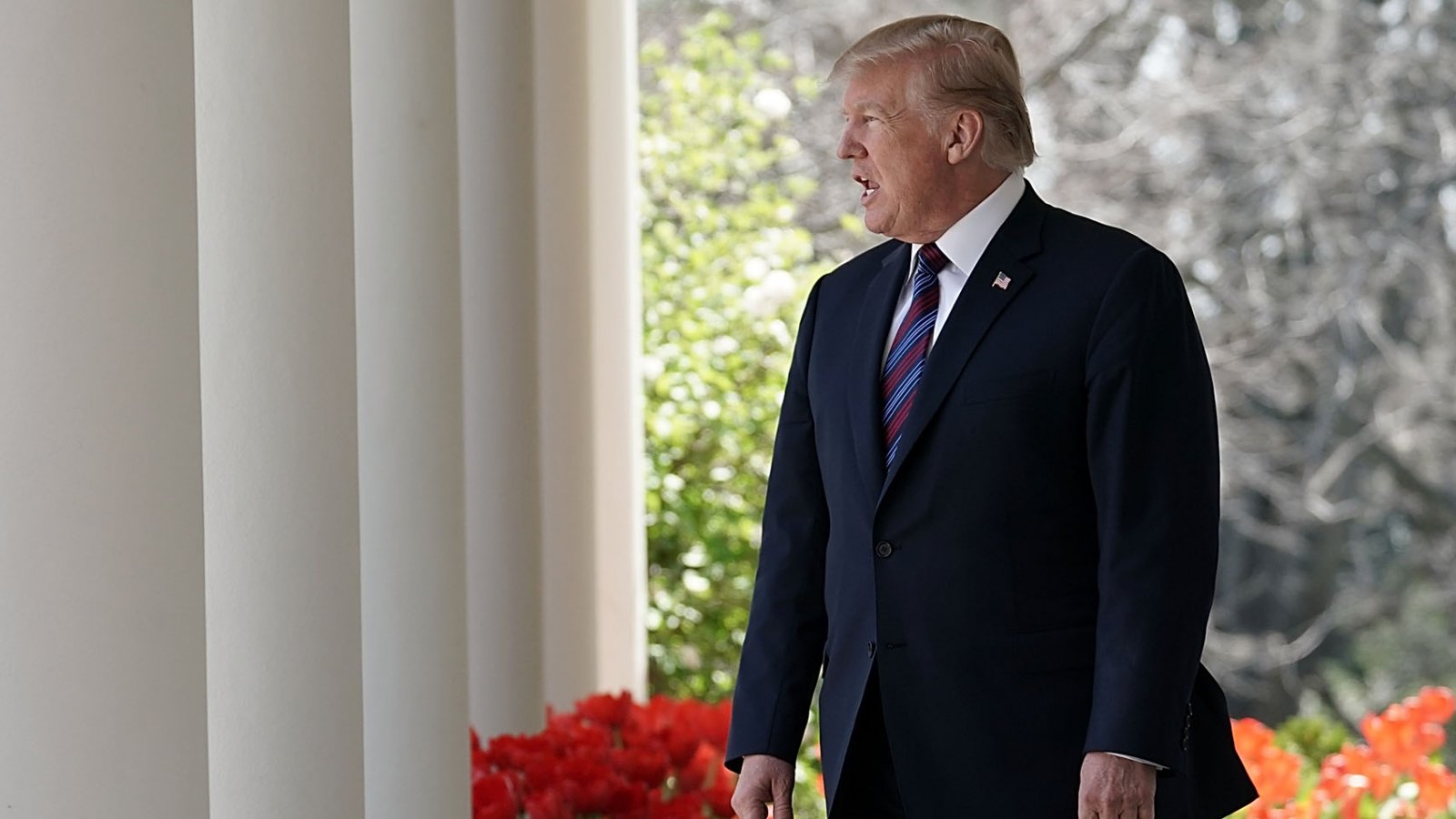 According to NBC News, negotiations between President Trump's legal team and Special Counsel Robert Mueller have broken down due to the president's rage over the FBI's raid of Michael Cohen's office, home, and hotel room earlier this week. 
On Monday Trump's lawyers were discussing a possible interview with Mueller's team and had begun to hash out the final sticking points, including the timing, scope and length, according to people familiar with the discussions. One person familiar with the strategy said the president's lawyers had over the weekend sought to expand his legal team to include individuals who would prepare him for an interview. Another person familiar with the matter, however, said preparations had not yet gone that far.

(...)

The raid on Cohen "significantly complicated" any negotiations for the president's legal team, according to a person familiar with the discussions, who also cautioned that "you never say never" in terms of a possible interview. This person said the president's legal team is still in frequent contact with Mueller's team on other issues related to the investigation.
The absence of a presidential interview could speed up Mueller's release of an obstruction of justice report. 
Prior to Monday's raid, Mueller's team had been aiming to finalize a report on its findings on whether the president has tried to obstruct justice in the Russia investigation in the coming months, as early as May or as late as July, three sources said. That timeline hinged in part on reaching a decision on a presidential interview, these people said. One person familiar with the investigation described a decision on an interview as one of the last steps Mueller was seeking to take before closing his investigation into obstruction.

Now, according to two sources, Mueller's team may be able to close the obstruction probe more quickly as they will not need to prepare for the interview or follow up on what the president says.

(...)

Three sources familiar with the investigation said the findings Mueller has collected on Trump's attempts to obstruct justice include: His intent for firing former FBI Director James Comey; his role in the crafting of a misleading public statement on the nature of a June 2016 Trump Tower meeting between his son and Russians; Trump's dangling of pardons before grand jury witnesses who might testify against him; and pressuring Attorney General Jeff Sessions not to recuse himself from the Russia investigation.

Mueller would then likely send a confidential report to Deputy Attorney General Rod Rosenstein, who is overseeing the Russia investigation. Rosenstein could decide whether to make the report public and send its findings to Congress. From there, Congress would then decide whether to begin impeachment proceedings against the president, said two of the sources.
Full story: Trump, Mueller teams prepare to move forward without presidential interview (NBC News)