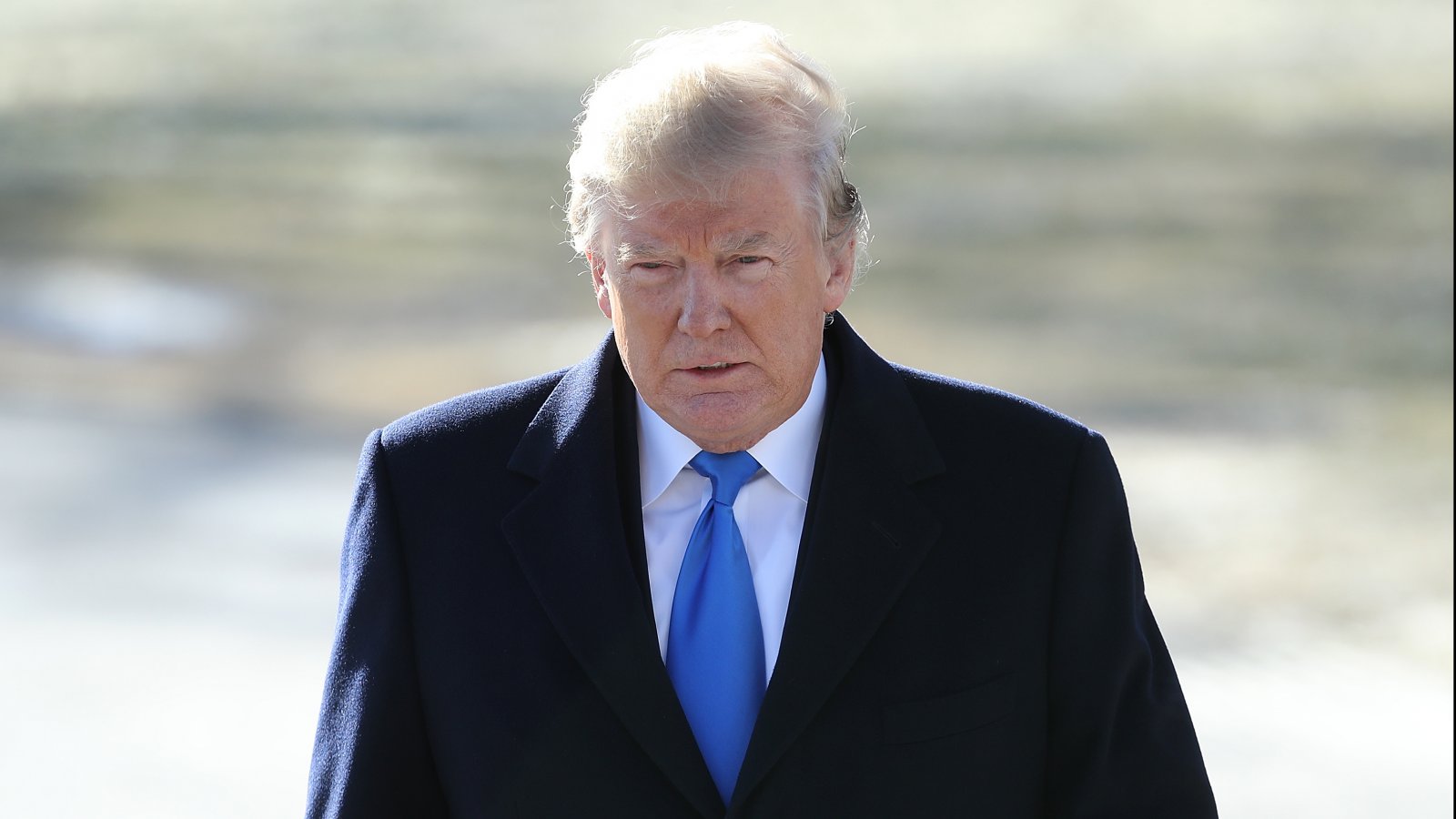 As Special Counsel Robert Mueller continues to probe whether President Trump committed obstruction of justice, new details emerge indicating just how much the president involved himself in matters related to the Russia investigation. 
The New York Times' report that President Trump asked White House Counsel Don McGahn to stop Attorney General Jeff Sessions from recusing himself included other pertinent details, several of which House Intelligence Committee Ranking Member Adam Schiff (D-CA) highlighted in an interview with The Washington Post's Plum Line:
"The allegations in the Times piece, if accurate, provide further potential evidence that the White House was engaged in an effort to obstruct justice," Schiff said. He suggested three of the main revelations in the Times piece should be looked at as part of a pattern. Here they are:

Last March, Trump ordered White House counsel Donald McGahn to try to stop Attorney General Jeff Sessions from recusing himself from the Justice Department investigation into collusion. When this effort failed, Trump raged, saying Sessions should be protecting him from the probe, and asking: "Where's my Roy Cohn?"
An aide to Sessions asked a staffer on Capitol Hill for dirt on then-FBI director James B. Comey, to help Sessions place negative articles on him (which the Justice Department denies).
The letter that Trump originally drafted firing Comey — whose release was blocked by his advisers — contained an explicit reference to the Russia probe in the first sentence, according to the Times's sources. The White House had previously told the Times that the letter didn't mention the Russia probe.

Schiff noted that these are linked in the sense that they suggest both how badly Trump wanted to shut down the probe and just how far the White House — and, possibly, Sessions — went in order to conceal that this was the real reason Trump wanted Comey gone.
At the same time, Michael Wolff's new book, Fire and Fury: Inside the Trump White House, tells the story of President Trump's flight home from Germany in July when he reportedly helped craft a response to breaking news that his son had met with Russians at Trump Tower on June 9, 2016. 
...White House communications director Hope Hicks, Kushner and Mr. Trump's daughter, Ivanka Trump, huddled on Air Force One to figure out how to respond. They settled on saying the meeting was primarily about Russian adoptions by Americans. In fact, Trump Jr. later acknowledged that the 2016 meeting was convened because he had been told that the Russians had damaging information about Democratic presidential candidate Hillary Clinton.

A spokesman for Mr. Trump's legal team was so troubled by the explanation that emerged from Air Force One that he quit. Wolff writes that Mark Corallo privately confided that he believed that it "represented a likely obstruction of justice." Trump confidants, according to Wolff, say Corallo was fired.
Representative Schiff (D-CA) tweeted in response:
We will want Mr. Corallo to come before our committee. Given Don Jr.'s refusal to testify about his conversation with his father about the Trump Tower meeting with the Russians, Corallo may shed invaluable insights. pic.twitter.com/uh7E6eZ3G4

— Adam Schiff (@RepAdamSchiff) January 5, 2018
Wolff book: Trump spokesman quit over response to Trump Tower meeting (CBS News)
Schiff: The case that Trump obstructed justice just got stronger (WaPo)