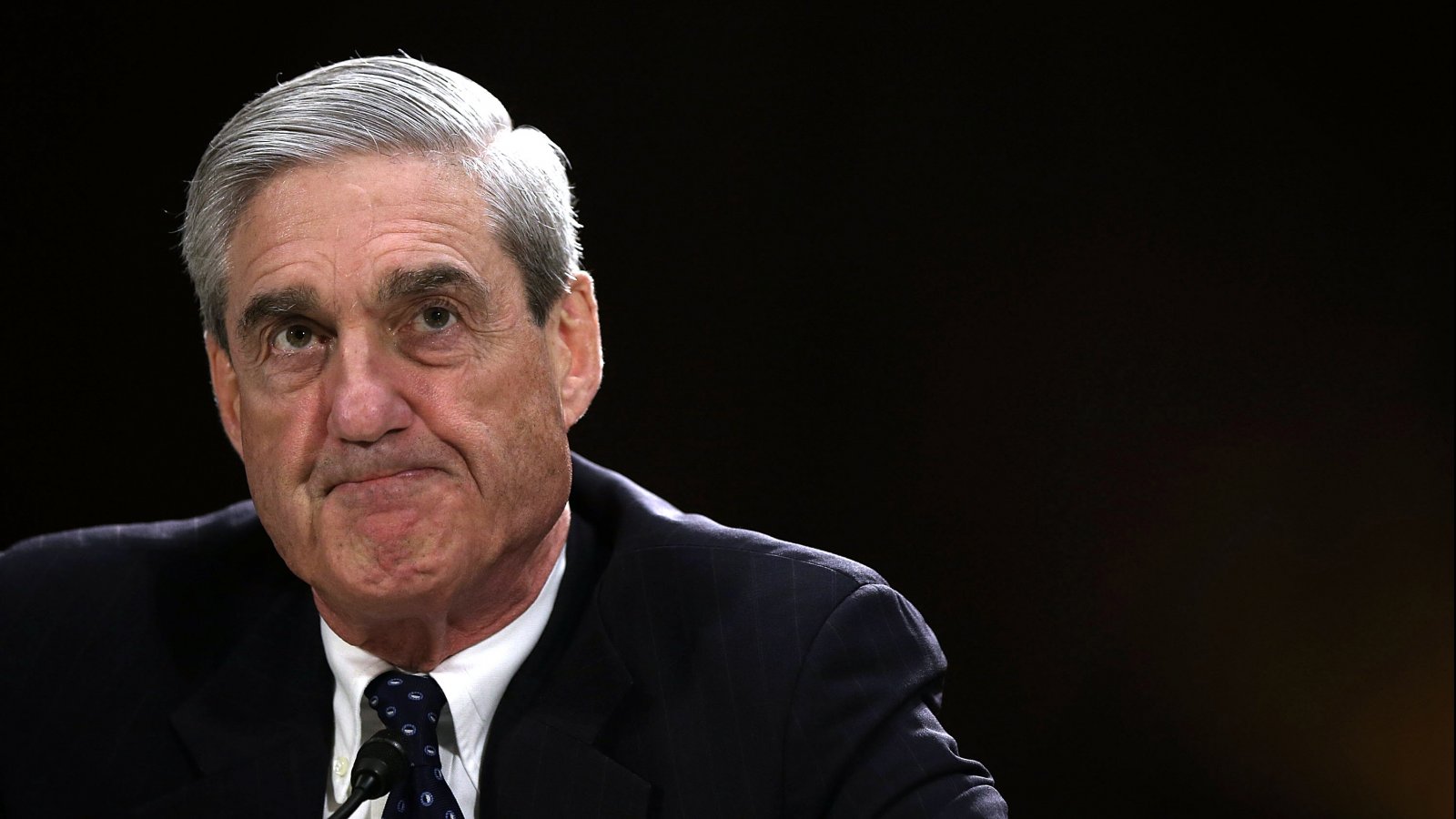 Given Vladimir Putin's top priority is getting the United States to lift Russian sanctions, it is not surprising that any discussion of a proposed peace plan for Ukraine that culminated in sanctions removal would be a key element of Robert Mueller's investigation into the possibility of coordination between the Trump campaign and the Russian government. 
But when the court released a transcript last week of prosecutor Andrew Weismann saying Paul Manafort's lies about peace plan discussions with Konstantin Kilimnik were essential to the Mueller investigation, both The New York Times and The Washington Post seized the opportunity to explain exactly what that could mean. 
According to the transcript, which was heavily redacted, Mr. Manafort and Mr. Kilimnik repeatedly communicated about a so-called peace plan for Ukraine starting in early August 2016, while Mr. Manafort was still running Mr. Trump's campaign, and continuing into 2018, months after Mr. Manafort had been charged by the special counsel's office with a litany of crimes related to his work in the country. The prosecutors claim that Mr. Manafort misled them about those talks and other interactions with Mr. Kilimnik.

Pressed by the judge at Monday's hearing to say why Mr. Manafort's alleged lies mattered, Mr. Weissmann gave a broad hint about the thrust of the investigation.

"This goes to the larger view of what we think is going on, and what we think is the motive here," Mr. Weissmann said. "This goes, I think, very much to the heart of what the special counsel's office is investigating."

Mr. Weissmann did not elaborate.

(...)

The first discussion between Mr. Manafort and Mr. Kilimnik cited by the prosecutors took place on Aug. 2, 2016, at the Grand Havana Room in Manhattan, and also included Rick Gates, Mr. Manafort's deputy on the Trump campaign and during his Ukraine work. Mr. Weissmann noted that Mr. Manafort and Mr. Gates tried to avoid drawing attention at that meeting, leaving separately from Mr. Kilimnik.

"That meeting and what happened at that meeting is of significance to the special counsel," Mr. Weissmann said at the hearing.
Kilimnik said the Grand Havana Club meeting had nothing to do with politics or the presidential campaign. Instead, he called the session a "private" visit, during which he and Manafort gossiped about "bills unpaid by our clients" and the political scene in Ukraine, where Manafort had worked as a political consultant for a decade before joining Trump's campaign.

(...)

There have long been questions about why Manafort would break away from his duties running Trump's campaign to meet with his Russian employee, an encounter The Post first reported in 2017.

(...)

The Grand Havana Club meeting took place during a critical moment in the 2016 race.

Less than two weeks earlier, the issue of Russia's role in the campaign had exploded into view when WikiLeaks published thousands of emails stolen from the Democratic National Committee. Democratic candidate Hillary Clinton's supporters immediately fingered Russia in the hack, a view later embraced by U.S. intelligence agencies.

Instead of condemning the Kremlin, Trump mockingly asked Russia to find emails Clinton had deleted while serving as secretary of state. "Russia, if you're listening, I hope you're able to find the 30,000 emails that are missing," he said at a July 27 news conference.

Trump also made a series of public statements in July that appeared to echo Kremlin talking points on foreign policy. In an interview with the New York Times, he questioned the U.S. commitment to defending NATO partners from Russian aggression. Then he promised to look into recognizing Russia's invasion of Crimea.

(...)

In court last week, prosecutors focused on Manafort's choice to meet with Kilimnik in person during this period.

"There is an in-person meeting at an unusual time for somebody who is the campaign chairman to be spending time and to be doing it in person," Weissmann said.

At the same time, Manafort was strategizing about how to use his prominent role with the Trump campaign to halt a personal financial spiral, court records show.

On July 29, 2016, Kilimnik wrote Manafort a cryptic note.

Kilimnik told Manafort he had met that day with the man who had given Manafort "the biggest black caviar jar several years ago." The Post has previously reported that congressional investigators believed Kilimnik's reference to "black caviar" was a code for money.

Kilimnik wrote that he and the man had talked for five hours and he had important messages to relay to Manafort as a result. Kilimnik asked when Manafort would be available to meet.

"Tuesday would be best," Manafort responded. The following Tuesday was Aug. 2.
Mr. Manafort initially told prosecutors he had dismissed Mr. Kilimnik's proposal out of hand, Mr. Weissmann said. In fact, according to the transcript, Mr. Manafort and Mr. Kilimnik talked about the proposal again in December 2016; in January 2017, when Mr. Kilimnik was in Washington for Mr. Trump's inauguration; and again in Madrid the next month.

Mr. Weissmann noted that those talks went forward despite the "enormous amount of attention" in the United States at the time to contacts between Russians and Trump associates.
It is unclear how long Kilimnik remained in the United States after the Grand Havana Club meeting.

Flight records show that a private plane belonging to [Oleg] Deripaska landed at Newark Liberty International Airport shortly after midnight on Aug. 3, just hours after Kilimnik and Manafort met. The plane spent only a few hours on the ground before taking off again and returning to Moscow.

Larissa Belyaeva, a spokeswoman for Deripaska, said the plane only carried members of his family.

"We can confirm that Mr. Deripaska has never lent his private jet to Mr. Kilimnik nor has ever had any interaction with him," she said.

In the days after the meeting, Manafort's work in Ukraine bubbled into public view. On Aug. 19, he resigned from Trump's campaign.
The Washington Post's Philip Bump has created a timeline which gives an even more detailed look at what was happening in July/August 2016.
The timeline ... encompasses only two weeks of events during the 2016 election during which:

WikiLeaks began dumping material allegedly stolen by hackers linked to Russian intelligence,
New attention was focused on Trump's links to Russia,
Trump repeatedly spoke in terms favorable to Russia,
Trump's poll numbers rose and then plunged, 
The FBI launched a counterintelligence investigation into the Trump campaign and, of course,
The candidate's campaign chairman and deputy campaign chairman met with a man linked to Russian intelligence in order to possibly hand over polling data.

Add this period to your list of critical periods in the Russia investigation.
How Manafort's 2016 meeting with a Russian employee at New York cigar club goes to 'the heart' of Mueller's probe (WaPo)
In Closed Hearing, a Clue About 'the Heart' of Mueller's Russia Inquiry (NYT)
Why early August 2016 has become central to the Russia investigation: A timeline (WaPo)