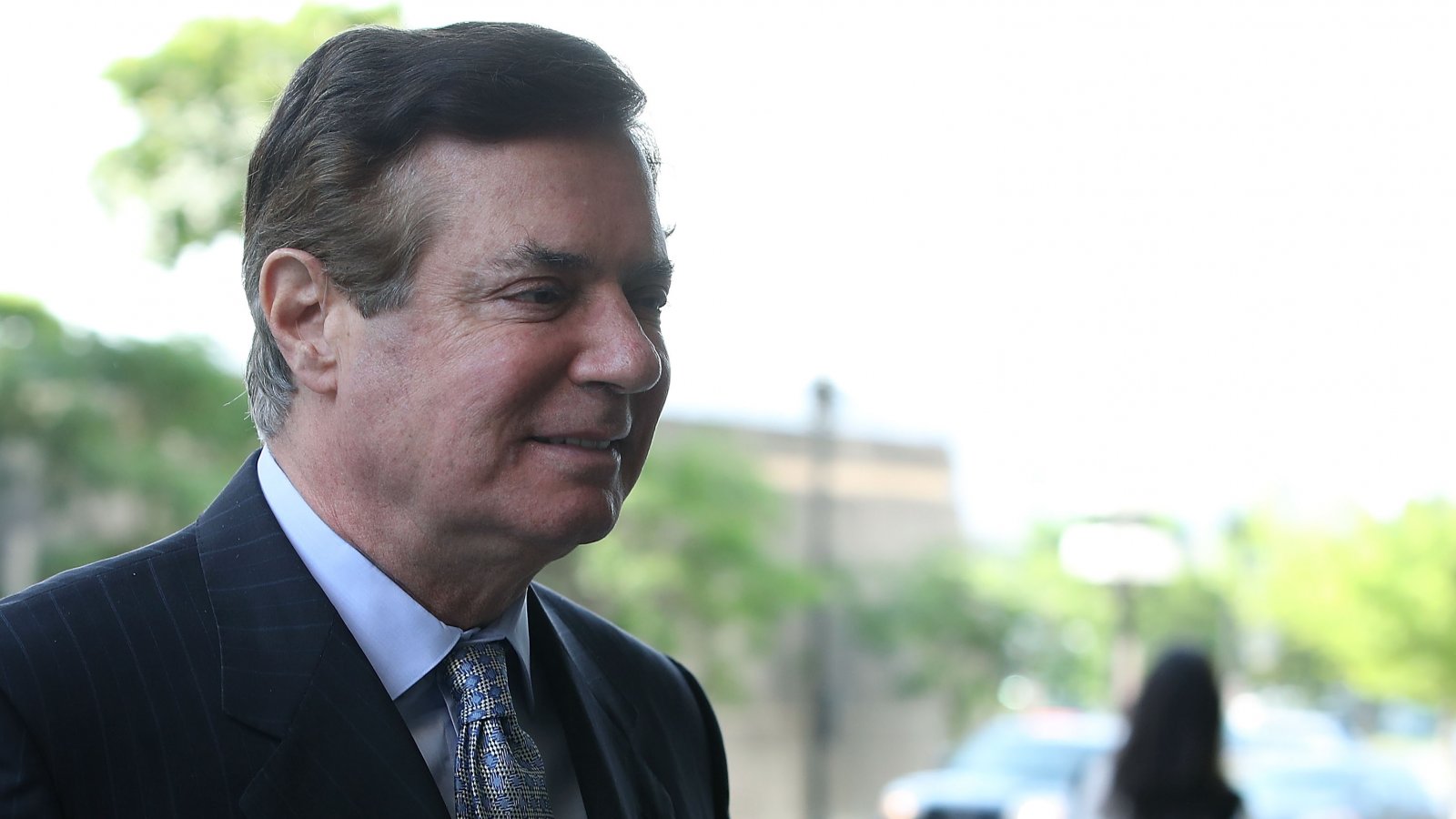 In a newly released partial transcript of Paul Manafort's recent sealed court hearing, we see Judge Amy Berman Jackson's first order of business was to move Manafort's sentencing date back a week to give her enough time to review memos due February 22nd while she has to preside over another trial. 
Then Monday's proceedings moved into the larger matter of how Manafort allegedly lied to prosecutors in breach of his plea agreement and about what matters he allegedly lied.
The transcript indicates that Manafort lied about interactions with former colleague [Rick] Gates in regard to what a prosecutor called "an extremely sensitive matter," the nature of which is redacted.

The prosecutor told Judge Amy Berman Jackson that Manafort lied about what he had told Gates, and said Manafort lied because telling the truth would "have I think, negative consequences in terms of the other motive that Mr. Manafort could have, which is to at least augment his chances for a pardon." Only the president can pardon someone convicted of a federal crime.

The transcript misidentifies the person speaking to the judge as a defense attorney, but the speaker is clearly a prosecutor, likely Weissman.

Another alleged misstatement is related to Manafort's discussions with Konstantin Kilimnik, a person identified by the FBI as being associated with Russian intelligence. According to prosecutors, the discussions occurred on Aug. 2, 2016, while Manafort was Trump campaign chair, and continued through 2018.

(...)

Judge Jackson asked prosecutors why the Kilimnik discussions and his role in 2016 were important. Weissman responded, "This goes to the larger view of what we think is going on, and what we think the motive here is."

"This goes, I think, very much to the heart of what the special counsel's office is investigating. And in 2016. there is an in-person meeting with someone who the government has certainly proffered to this court in the past, is understood by the FBI, assessed to be — have a relationship with Russian intelligence, that there is REDACTED. And there is an in-person meeting at an unusual time for somebody who is the campaign chairman to be spending time, and to be doing it in person," Weissman said.

At one point during the hearing, Manafort lawyer Kevin Downing made reference to a communication between Kilimnick and a person whose name is blacked about, apparently about repealing U.S. sanctions on Russia, according to the transcript.
The prosecution argued Manafort lied about events recent enough that they easily should have been remembered accurately, and that the way he changed his story was not consistent with someone simply remembering more detail with time. They also pointed out his history of lying. 

On pages 25-29, the prosecution explains exactly how Manafort lied about a $125,000 payment we first learned about when Manafort's defense team failed to react a court filing properly last month. 
The full 143-page document: Read: Transcript of closed-door Manafort hearing (CNN)
Manafort kept working in Ukraine after Mueller indictment, transcript shows (NBC News)