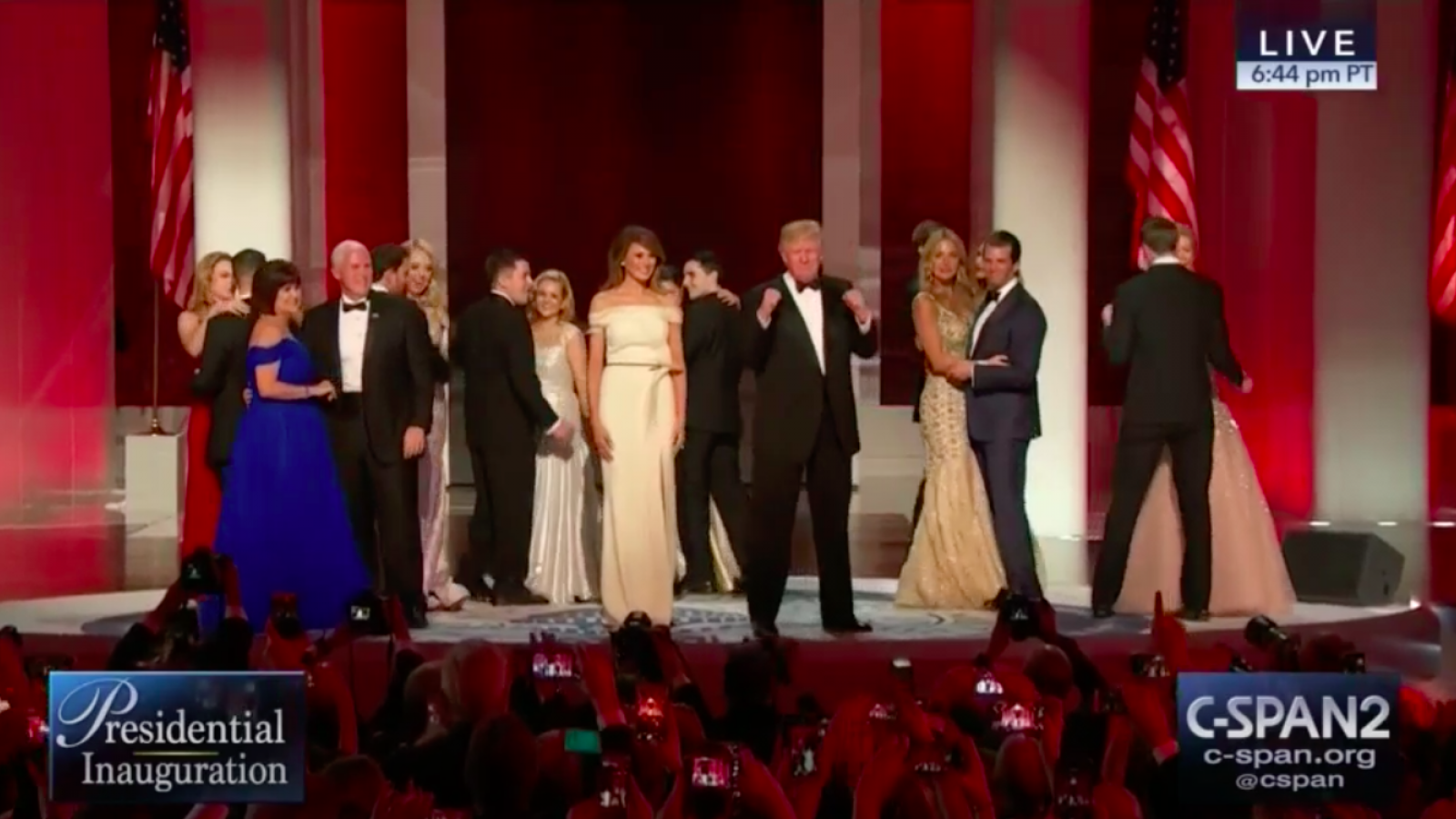 According to The New York Times, both Special Counsel Robert Mueller and other federal prosecutors are investigating why at least a dozen prominent figures from Ukraine traveled to Washington, DC in January 2017 for Donald Trump's inauguration. 
They attended meetings and orchestrated encounters at Trump International Hotel with influential Republican members of Congress and close allies of President Trump. Representing a range of views, including a contingent seen as sympathetic to Moscow, they positioned themselves as brokers who could help solve one of the thorniest foreign policy problems facing the new administration — the ugly military stalemate between Russia and Ukraine and the tough sanctions imposed on Moscow following its seizure of Crimea.

(...)

... The investigations are playing out against growing indications that some of the Ukrainians who came to Washington for the inaugural, or their allies, were promoting grand bargains, or "peace" plans, that aligned with Russia's interests, including by lifting sanctions.

Such a deal would not just have given the new administration additional flexibility to bring Moscow into American diplomatic efforts in the Middle East, but could also have eased the way for a cast of characters with ties to Mr. Trump — some of whom in turn had ties to the Ukrainians who came to Washington — to move ahead on business deals that had been complicated by the sanctions.

Federal prosecutors have asked witnesses about how some of the Ukrainians gained access to inauguration events, whom they met with while they were in the United States, and what they discussed ... 

As recently as last month, prosecutors were asking witnesses about illegal foreign lobbying related to Ukraine. Another subject of questions has been whether foreigners from Ukraine and other countries used straw donors to disguise donations to the inaugural committee ... 
The Trump campaign's ties to Ukraine through Paul Manafort moved back into the spotlight yesterday when CNN reported the polling data Manafort sent to Konstantin Kilimnik allegedly was meant for two Kremlin-allied Ukrainian oligarchs, Serhiy Lyovochkin and Rinat Akhmetov.
One of the oligarchs, Serhiy Lyovochkin, attended the Liberty Ball, according to one person familiar with the guest list and another who saw him there.

Last month, prosecutors made a move that was seen as signaling the continuing cooperation of Sam Patten, an American consultant who had worked with Mr. Kilimnik and Russia-aligned Ukrainians looking to build ties to the Trump administration.

Mr. Patten had pleaded guilty in late August to charges including funneling $50,000 in money from an unnamed foreigner who matched the description of Mr. Lyovochkin but was described in court papers only as "a prominent Ukraine oligarch" to buy tickets to exclusive Trump inauguration events for the oligarch, Mr. Kilimnik and someone described only as "another Ukrainian."

Other Ukrainians who came to Washington during the inauguration said prosecutors had been asking wide-ranging questions.

"I have been interrogated twice by the F.B.I. and Mr. Mueller," said Andrii V. Artemenko, who came to the inauguration as a Ukrainian member of Parliament bearing a peace proposal that was later criticized as pro-Russian.

(...)

On Capitol Hill, investigators from the House Oversight Committee, now under Democratic control, are looking into Michael T. Flynn, Mr. Trump's first national security adviser, who was a central player in the effort to build a new relationship with President Vladimir V. Putin of Russia.

How active a role Mr. Flynn played in the discussions about a peace plan for Ukraine is unclear, but congressional investigators have been pursuing whether he or his former business partners might have gained financially if the sanctions on Russia were ended.

(...)

In 2017, a whistle-blower told committee investigators that Mr. Flynn had mentioned to a business associate around the time of the inauguration that the Russia sanctions would be "ripped up" as one of the administration's first acts. Mr. Flynn believed that ending the sanctions could allow a business project he had once participated in to move forward, according to the whistle-blower.

(...)

Within days of the inauguration, the White House made inquiries to the State Department and Congress about what might be required to ease the sanctions. Resetting relations with the Russian government and Mr. Putin had been central to Mr. Trump's foreign policy approach during the campaign, the transition and the first days of the new administration, and it is unclear what role, if any, the back-channel Ukrainian entreaties might have played.

The official inquiries about an abrupt policy shift set off alarms at the State Department and in Congress.
Read more: Prosecutors Examining Ukrainians Who Flocked to Trump Inaugural (NYT)