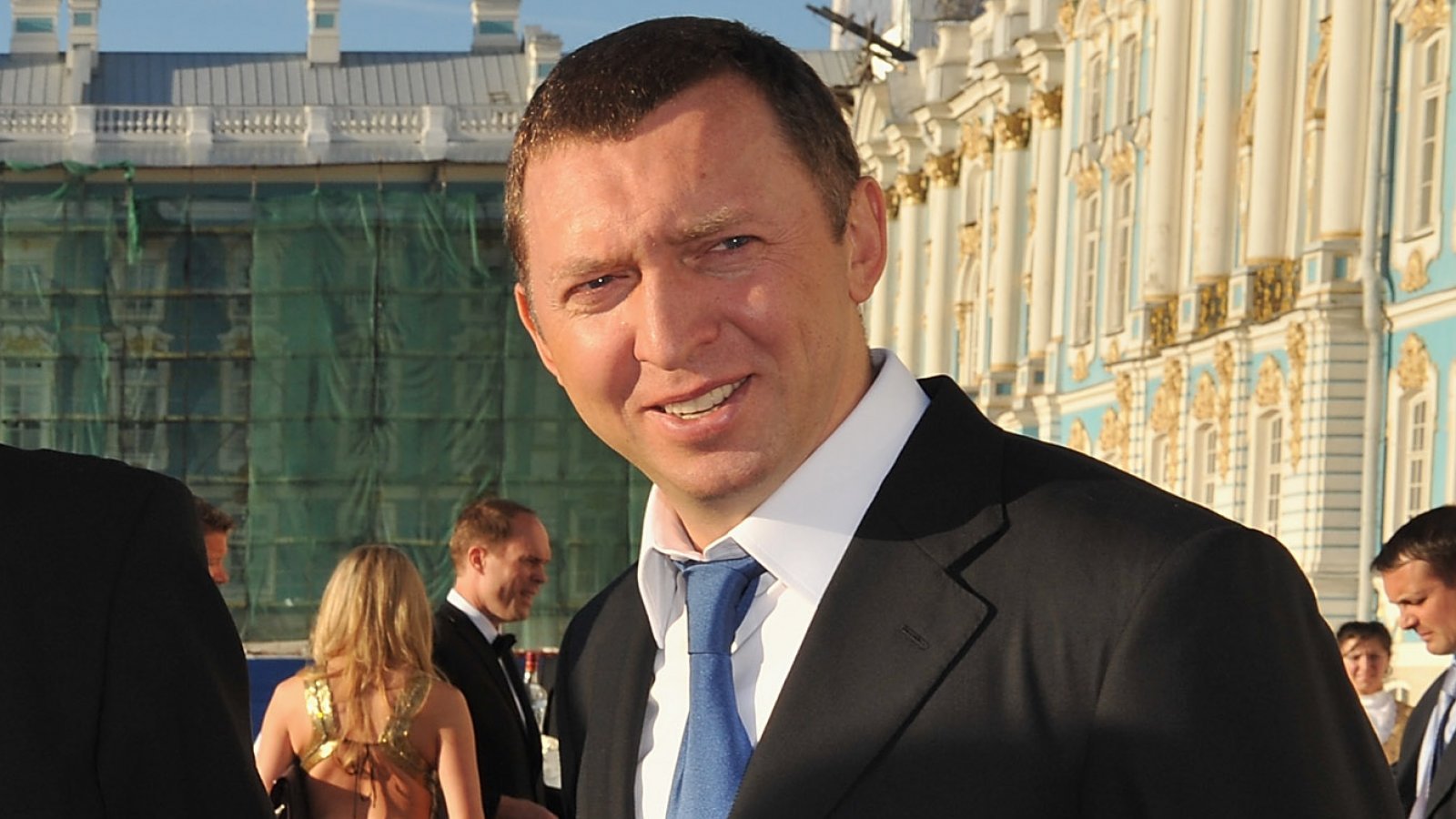 The Treasury Department made two Russia sanctions-related announcements Wednesday.
The first involves punishing 15 Russian military intelligence (GRU) officers, some of whom Robert Mueller indicted in July for 2016 election interference and some of whom the DOJ indicted in October for hacking the Olympic anti-doping agency. The two men accused of poisoning former spy Sergei Skripal and his daughter in England last March - Colonel Anatoliy Chepiga and Dr. Alexander Yevgeniyevich Mishkin – also are now under sanctions. 
Elena Khusyaynova, the Russian woman U.S. officials charged with managing the finances behind an attempt to interfere in U.S. elections, is on the list. So is Alexander Malkevich, the man who runs USA Really, a DC-based Russian propaganda outfit. USA Really and its parent company, Federal News Agency LLC, are two of the four newly-sanctioned entities named today.
Finally, Treasury is sanctioning "Victor Alekseyevich Boyarkin" who is "a former GRU officer who reports directly to [Oleg] Deripaska and has led business negotiations on Deripaska's behalf."
"Treasury is sanctioning Russian intelligence operatives involved in cyber operations to interfere with the 2016 election and a wide range of other malign activities.  We are taking action against operatives working on behalf of a sanctioned oligarch, hacking the World Anti-Doping Agency and other international organizations, and engaging in other subversive actions," said Steven T. Mnuchin, Secretary of the Treasury.  "The United States will continue to work with international allies and partners to take collective action to deter and defend against sustained malign activity by Russia, its proxies, and intelligence agencies."   
But at the same time, Treasury also announced Wednesday it is prepared lift sanctions on Oleg Deripaska's business interests, taking the companies' word for it that Deripaska will own and control less. 
Deripaska will remain under U.S. sanctions and his property will remain blocked, but Treasury intends to remove financial restrictions on Rusal, En+ Group Plc and JSC EuroSibEnergo. The move will take effect in 30 days unless Congress blocks the action, the Treasury Department said in a statement Wednesday ... 

"These companies have committed to significantly diminish Deripaska's ownership and sever his control," Treasury Secretary Steven Mnuchin said in the statement. "The companies will be subject to ongoing compliance and will face severe consequences if they fail to comply."

Mnuchin added that Treasury "maintains the ability under the terms of the agreement to have unprecedented levels of transparency into operations."

The Treasury secretary highlighted that Deripaska, not the companies, was the intended target of U.S. sanctions imposed in April on associates of Russian President Vladimir Putin over Moscow's interference in the 2016 U.S. presidential election.
Senators met that second announcement with skepticism. 
Senate Democratic Leader Chuck Schumer, joined by Sherrod Brown of Ohio and Robert Menendez of New Jersey, the top-ranking Democrats respectively on the Banking and Foreign Relations committees, said the decision "raises key questions that the administration will need to answer about whether the structural and governance changes made by these companies are sufficient to ensure that Deripaska is no longer in the driver's seat."

Senate Intelligence Chairman Richard Burr, a North Carolina Republican, and the panel's top-ranking Democrat, Mark Warner of Virginia, said in a joint statement that the deal "will require constant monitoring."
Treasury sent a letter to Senate Majority Leader Mitch McConnell (R-KY) explaining the terms of the deal. 
Deripaska's agreement with Treasury includes cutting his direct and indirect share ownership below 50 percent in each company, overhauling the boards of En+ and Rusal, and "committing to full transparency with Treasury by undertaking extensive, ongoing auditing, certification, and reporting requirements," the department said in a statement.

The oligarch's stake in EN+ will fall from approximately 70 percent to 44.95 percent ... VTB Bank or another entity approved by the Treasury Department will take ownership of a block of share in EN+ as collateral for previous obligations companies controlled by the billionaire have to the bank. Deripaska also will donate a block of shares to a charitable foundation, according to the letter.

Half of EN+'s restructured board will be comprised of U.S. or U.K. nationals, and Rusal's current board chairman will step down, according to the letter. Deripaska also won't be allowed to receive cash either in return for shares he relinquishes or from future dividends he may receive from the companies.
VTB Bank is a curious choice. In the mid to late 2000s, Deutsche Bank, the one financial institution still willing to lend money to Donald Trump when no one else would, built a partnership with Kremlin-connected Russian state banks, including Vneshtorgbank (VTB):
Everyone in Moscow understood that VTB was more than a bank. It had ties to Russian intelligence. Putin's Federal Security Service (FSB) spy chief, Nikolai Patrushev, and his successor, Alexander Bortnikov, both sent their sons to work at VTB. The bank's deputy chief executive, Vasily Titov, chaired the FSB's public council.

VTB may have also had contacts with Trump associates, according to The New York Times. In November 2015, a few months after Trump announced he was running for president, one of his business partners, Felix Sater, wrote an email to Trump lawyer Michael Cohen, saying VTB had agreed to bankroll a Trump Tower Moscow project. Trump signed a letter of intent for the deal. 
Congress has 30 days to call a vote to block Treasury's ability to lift the sanctions, according to the Countering America's Adversaries Through Sanctions Act passed by lawmakers in August 2017.
Trump Poised to Lift Rusal Sanctions as Deripaska Cuts Stake (Bloomberg)
Treasury Targets Russian Operatives over Election Interference, World Anti-Doping Agency Hacking, and Other Malign Activities (Treasury.gov)
OFAC Notifies Congress of Intent to Delist En+, Rusal, and EuroSibEnergo (Treasury.gov)