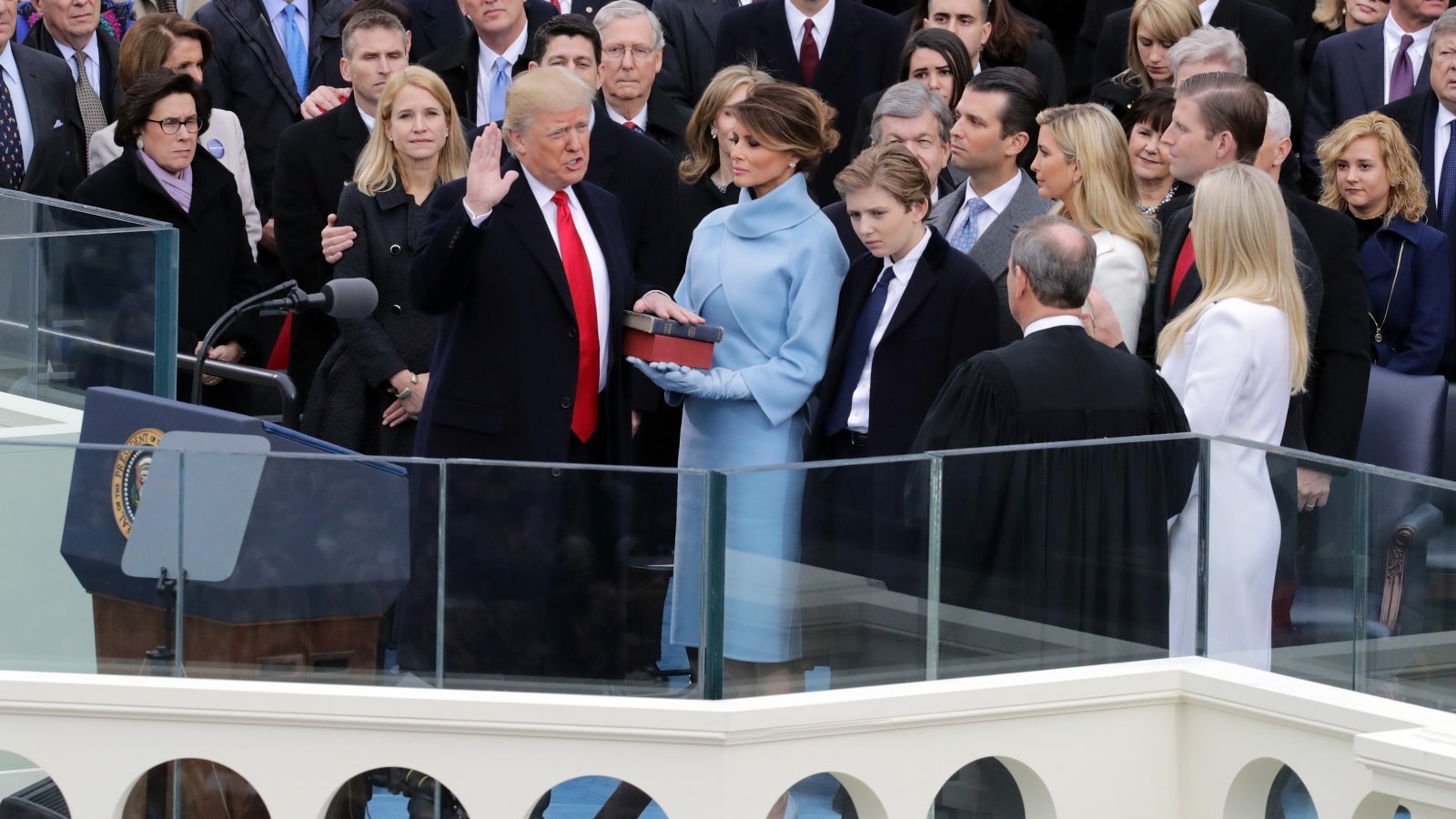 UPDATE: Incoming House Intelligence Committee Chairman Adam Schiff (D-CA) says his panel will investigate the matter of illegal foreign donations to the president's inauguration fund too.
"Whenever a foreign nation uses its financial wealth to violate the laws of our country, it undermines our democracy," Schiff said in a statement. "When another country does so in concert with U.S. persons, it carries the additional risk of compromising them and presents a particularly acute counterintelligence risk."

In a statement, the inaugural committee said that it was "in full compliance with all applicable laws and disclosure obligations," adding that "donors were vetted in accordance with the law and no improprieties have been found regarding the vetting of those donors."
Schiff says House Intelligence panel will examine possible foreign funding of Trump's inaugural committee (WaPo)
---
Federal prosecutors are examining whether foreign nationals funneled money into both the Trump inaugural fund and a pro-Trump super PAC in an effort to buy influence in incoming administration.
ABC News reported last May that Special Counsel Robert Mueller was investigating fundraising efforts around Trump's inauguration, and in June, the news outlet also revealed Mueller's interest in finding out how several Russian billionaires obtained access to exclusive inauguration events. 
While the current investigation focuses on potential donors from the Middle East, at least one of the key players in the Russia investigation seems to have played a role in this potential scheme – Paul Manafort.
The inquiry focuses on whether people from Middle Eastern nations — including Qatar, Saudi Arabia and the United Arab Emirates — used straw donors to disguise their donations to the two funds. Federal law prohibits foreign contributions to federal campaigns, political action committees and inaugural funds.

(...)

The inquiry into potential foreign donations to the inaugural fund and the super PAC is yet another front being pursued by multiple teams of prosecutors. Thomas J. Barrack Jr., a billionaire financier and one of Mr. Trump's closest friends, raised money for both funds.

(...)

The super PAC, Rebuilding America Now, was formed in the summer of 2016 when Mr. Trump's presidential campaign was short of cash and out of favor with many major Republican donors. While Mr. Trump insisted that he could finance his own campaign, he refused to dig too deeply into his own pockets.

According to several of the people familiar with the investigation, Paul Manafort, who then headed the campaign, suggested that Mr. Barrack step into the void by creating and raising funds for the political action committee, which could collect unlimited amounts of money as long as it avoided coordinating closely with the candidate.

In an interview with investigators a year ago, Mr. Barrack said that Mr. Manafort seemed to view the political committee as an arm of the campaign, despite laws meant to prevent such coordination, according to a person familiar with the interview.

(...)

According to filings with the Federal Election Commission, the committee raised $23 million, making it one of the most important sources of funds for advertisements, polls and other political expenditures on Mr. Trump's behalf. 

(...)

Prosecutors from New York and from Mr. Mueller's team have asked witnesses whether anyone from Qatar or other Middle Eastern countries also contributed money, perhaps using American intermediaries. Among other issues, they asked about a Mediterranean cruise that Mr. Barrack and Mr. Manafort took after Mr. Manafort was fired in August 2016 from the Trump campaign because of a scandal over his previous work for pro-Russian politicians in Ukraine. Mr. Manafort was in serious financial trouble at the time, and Mr. Barrack, who has an extensive business network in the Persian Gulf, may have been attempting to help him find clients.

(...)

After Mr. Trump was elected, any troubles he had finding donors appeared to have vanished. His inaugural fund raised $107 million — four times as much as the pro-Trump political action committee and twice as much as the amount raised for President Barack Obama's first inauguration. Mr. Barrack was its chairman, and Rick Gates, a longtime business associate of Mr. Manafort's who served as deputy campaign chairman, ran it.
WSJ:
There is no sign the investigation is targeting Mr. Barrack, and he hasn't been approached by investigators since he was interviewed by the special counsel's office last year, according to a person familiar with the matter. Mr. Mueller's investigators, who are probing Russian interference in the 2016 U.S. election, asked Mr. Barrack only a handful of questions about the inaugural fund, the person said.

Mr. Mueller has also probed whether any foreign money flowed to the inaugural fund, which is prohibited from accepting foreign funds.
In late August, an American political consultant, W. Samuel Patten, admitted steering $50,000 from a Ukrainian politician to the inaugural committee through a straw donor.

Patten pleaded guilty to failing to register as a foreign lobbyist and agreed to cooperate with prosecutors.

(...)

Patten's case was handled by prosecutors with the U.S. attorney's office in Washington following a referral from Mueller.

Patten said in court documents that he arranged for an unidentified American citizen to act as a "straw donor" and contribute $50,000 for four tickets to Trump's inauguration in place of a Ukrainian businessman, who as a foreigner was barred from donating to the event.

Prosecutors also alleged that Patten formed a company with a Russian national to engage in lobbying and political consulting services on behalf of a pro-Russian party in the Ukraine.

The description of the Russian national matches that of Konstantin Kilimnik, a longtime associate of former Trump campaign chairman Paul Manafort who prosecutors have alleged has ties to Russian intelligence.

Patten told prosecutors that he worked with Kilimnik to help route the illegal donation to Trump's inauguration.
The inaugural committee complied with all laws and "has not been contacted by any prosecutors," said Mr. Blicksilver, who is also a spokesman for the fund. Its finances "were fully audited internally and independently," and donors were fully vetted and disclosed to the Federal Election Commission, as required, he said.

In fact, though, the fund has already run into trouble related to both donations and expenditures. Mr. Gates, who is awaiting sentencing for crimes related to a financial fraud scheme he executed with Mr. Manafort, has testified that he may have submitted personal expenses for reimbursement from the fund. A later review of the inaugural expenses found no issue with his reimbursements, a person close to Mr. Gates said.
Trump Inaugural Fund and Super PAC Said to Be Scrutinized for Illegal Foreign Donations (New York Times)
Trump Inauguration Spending Under Criminal Investigation by Federal Prosecutors (WSJ) *Note: Wall Street Journal articles appear behind a paywall 
Schiff says House Intelligence panel will examine possible foreign funding of Trump's inaugural committee (WaPo)