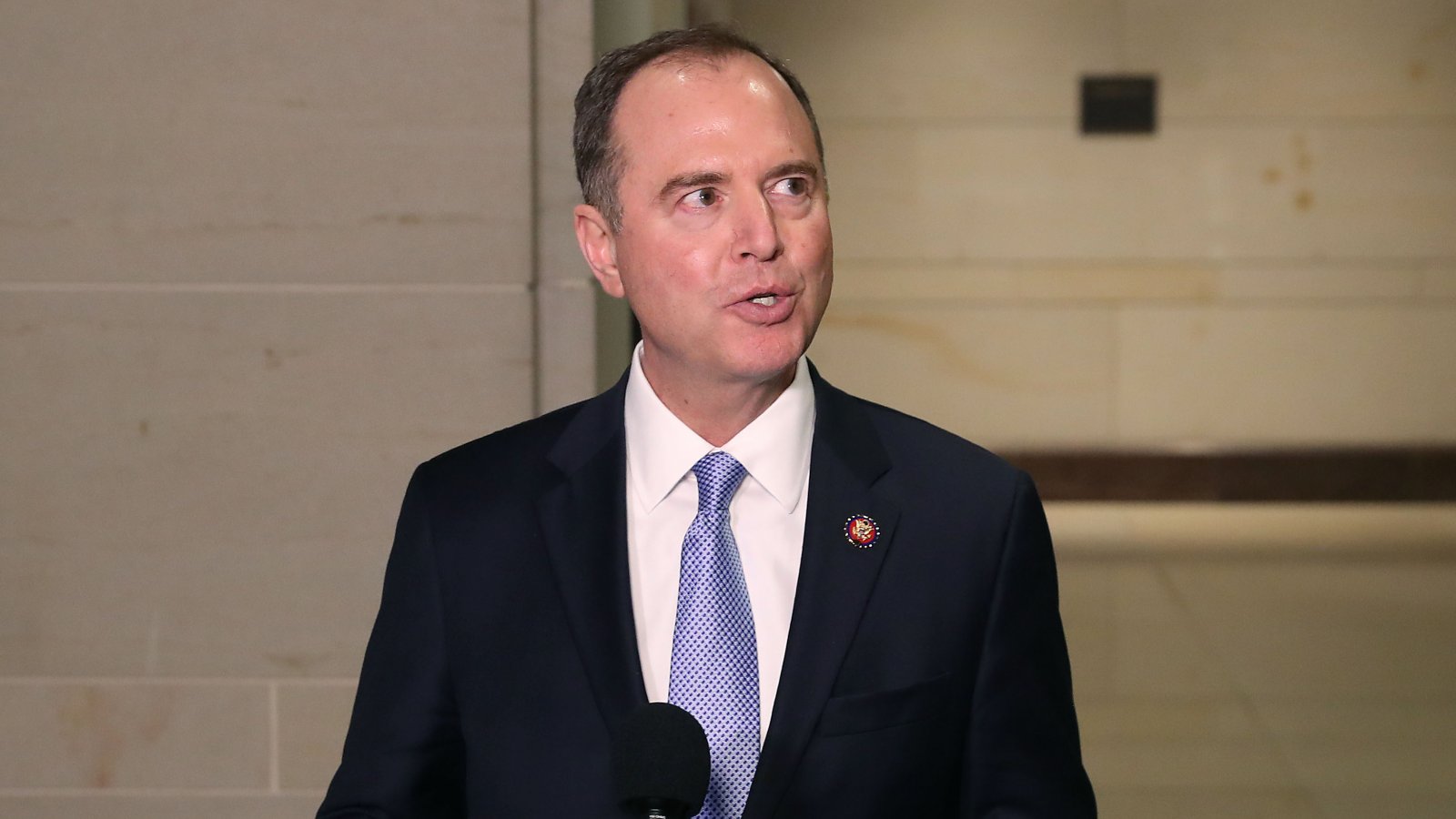 Democrats continue to fight for access to Special Counsel Robert Mueller's full report, emphasizing just how much information must be missing from Attorney General William Barr's four-page summary given Mueller reportedly turned in more than 300 pages. 
NYT:
The total of 300-plus pages suggests that Mr. Mueller went well beyond the kind of bare-bones summary required by the Justice Department regulation governing his appointment and detailed his conclusions at length. And it raises questions about what Mr. Barr might have left out of the four dense pages he sent to Congress.
House Judiciary Chairman Jerrold Nadler was told by Attorney General William Barr that there's no intention of giving the confidential report to Congress immediately as he redacts grand jury testimony and other elements.

Democrats say they may subpoena the report if it's not forthcoming by their Tuesday deadline, which Barr has said will not be met.
Sending a subpoena straight to Mueller — possibly bypassing Attorney General William Barr, who was in charge of the special counsel's office and provided a four-page summary of Mueller's report to Congress — is one of several options Democrats are considering as they seek to obtain the full report. 

(...)

Democrats involved in the oversight process say they recognize that subpoenaing Mueller directly would be a nuclear option, typically done as a last resort. But they say it may become necessary because Barr — Mueller's boss and a Trump appointee — might not give a full accounting of the Mueller report without heavy redactions.

Rep. Ted Lieu, D-Calif., a member of the Judiciary Committee, told NBC News that if the report sent to Congress is heavily "blacked out," then "we would be angry and likely pursue other routes," including a Mueller subpoena.
The length of Mueller's still-confidential report makes clear that there are substantially more details that he and his team have documented in their investigation than Barr disclosed to Congress and the public ...

(...)

Barr would not commit to providing the full report with its underlying evidence, according to a House Democratic aide granted anonymity Thursday to brief reporters.

(...)

... It's unclear whether whatever Barr might release next will be Mueller's own words or another summary. Nadler offered to join Barr to seek a judge's approval to unseal grand jury testimony, the aide said.

Barr has said he'll provide Congress with at least a partial version in April and told Nadler he would agree to testify before his committee.
Republicans, who have not seen the Mueller report, are quick to latch onto President Trump's claim of full exoneration, and all nine GOP lawmakers on the House Intelligence Committee signed a letter asking Chairman Adam Schiff (D-CA) to resign for continuing to insist he has seen evidence of collusion. 
Schiff stood by his remarks, listing the meetings that people in Trump's circle had with Russians. He noted Trump's pursuit of a deal to build a Trump Tower in Moscow.

"There is a different word for that than collusion, and it's called compromise," Schiff said, as he opened the session. The hearing was called to provide an overview on how Russia in the past has blackmailed Americans.
Since Barr's findings were released, Schiff this week has repeated his assertion that evidence of collusion is in "plain sight." He says Mueller's failure to find a criminal conspiracy with Russia does not absolve the Trump campaign.
"My colleagues might think it's ok that the Russians offered dirt on the Democratic candidate for president as part of what's described as the Russian government's effort to help the Trump campaign."

My colleagues might think it's ok that when that was offered to the son of the president, who had a pivotal role in the campaign, that the son did not call the FBI, he did not adamantly refuse that foreign help — no, instead that son said he would "love" the help with the Russians.

You might think it was ok that he took that meeting. You might think it's ok that Paul Manafort, the campaign chair, someone with great experience running campaigns, also took that meeting. You might think it's ok that the president's son-in-law also took that meeting. You might think it's ok that they concealed it from the public. You might think it's ok that their only disappointment after that meeting was that the dirt they received on Hillary Clinton wasn't better.

You might think it's ok. ... I don't."
Pelosi stood by Schiff, saying she was proud of him and taunting Republicans — including Trump — for fearing the chairman, whom she called a "patriotic leader."

"What is the president afraid of, Is he afraid of the truth?" she said. "They're just scaredy-cats."
Republican letter to Chairman Schiff 
Dems mock 'scaredy-cat' GOP, demand Mueller's full 300 pages (AP)
House Democrats weigh legal options on Russia report, including Mueller subpoena (NBC News)
Schiff doubles down on Trump-Russia collusion as GOP calls for resignation (Axios)
Mueller Report Exceeds 300 Pages, Raising Questions About Four-Page Summary (NYT)