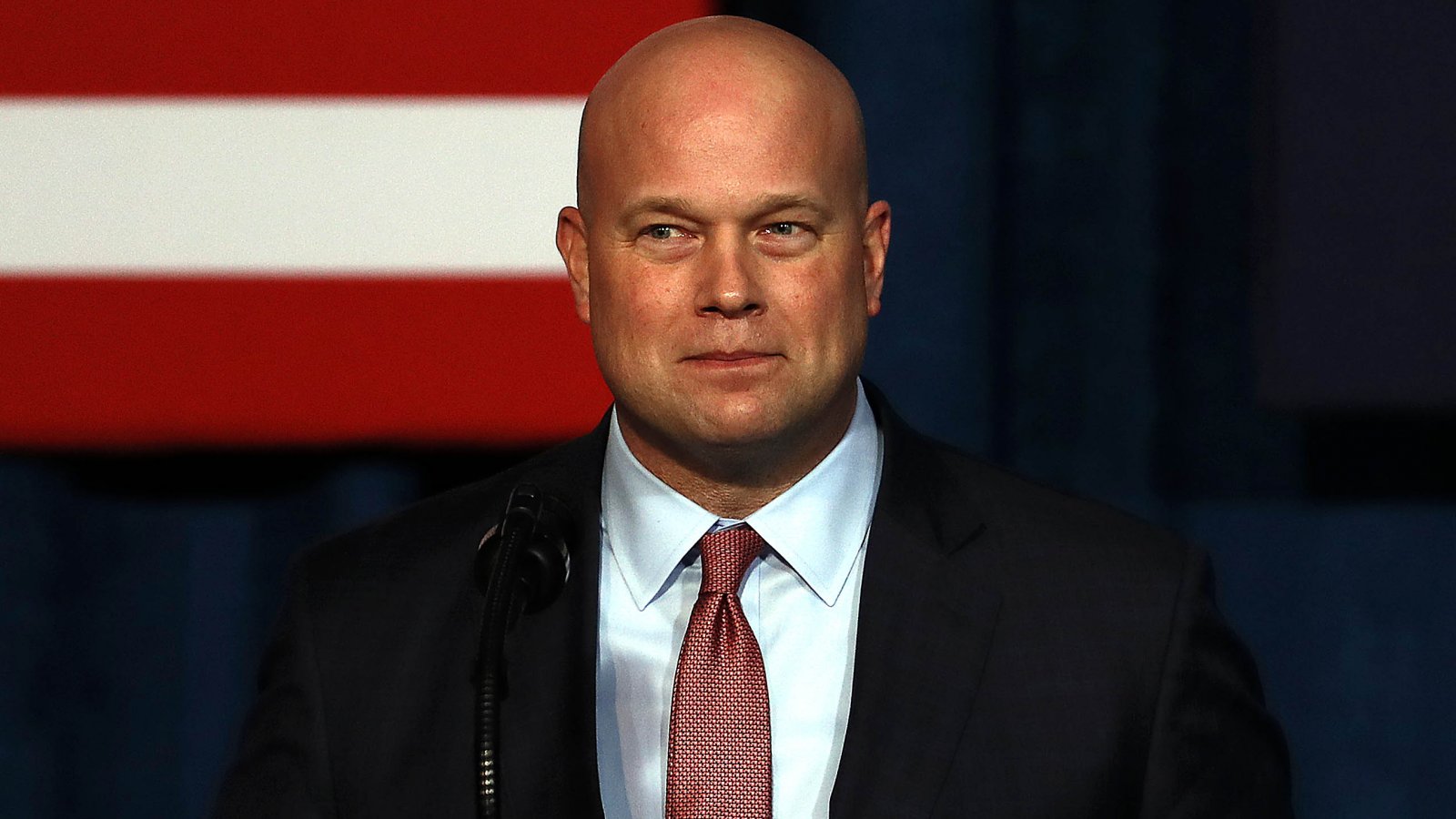 UPDATE 2:  Chairman Nadler expects Whitaker to show up as planned Friday at 9:30am ET. 
CNN: 
House Judiciary Chairman Jerry Nadler said Thursday night that acting Attorney General Matt Whitaker will appear before his committee Friday, following a tumultuous couple of days where Whitaker threatened to not show up while Democrats prepared to subpoena his appearance.
House Judiciary chairman says Whitaker will appear for hearing Friday (CNN)
---
UPDATE: Chairman Nadler has responded.

Chairman Nadler Responds to Acting AG Whitaker Regarding Use of Subpoena for Feb. 8th Hearing (press release)
---
Acting Attorney General Matthew Whitaker, who reportedly has been undergoing serious preparation for Friday's appearance before the House Judiciary Committee, now says he will not show if Democrats don't remove the possibility of using a subpoena to compel him to appear and answer questions. 
Chairman Jerrold Nadler (D-NY) asked for and received subpoena approval from fellow Democrats on his committee. Republican members voted against it. 
The panel vote on the subpoena along partisan lines underscores the new political tensions around Mueller's work now that Democrats control the House.
"Based upon today's action, it is apparent that the Committee's true intention is not to discuss the great work of the Department of Justice, but to create a public spectacle," Whitaker said. "Political theater is not the purpose of an oversight hearing, and I will not allow that to be the case."

In a separate letter, Assistant Attorney General Stephen Boyd demanded "written assurance" by 6 p.m. Thursday that the committee would not issue a subpoena. "Absent such an assurance," Boyd wrote, Whitaker would not show up for Friday morning's hearing.
Leading up to Friday's scheduled hearing, Democrats vowed to press Whitaker about his conversations with President Trump, and Whitaker's decision not to recuse himself from special counsel Robert S. Mueller III's investigation of Russian interference in the 2016 presidential campaign.

(...)

Whitaker, the letter said, is willing to discuss with lawmakers his decision not to recuse himself from the Mueller investigation. "We do not believe, however, that the committee may legitimately expect the acting attorney general to discuss his communications with the president," Boyd wrote.

(...)

"I hope not to have to use the subpoena," Rep. Jerrold Nadler (D-N.Y.), the committee chairman, said earlier Thursday. "Unfortunately, a series of troubling events over the past few months suggest that we should be prepared."

(...)

"The committee can and should expect a direct answer to any question," said Nadler, who opted to send Whitaker his questions in advance and require that he tell the panel about any plans to invoke executive privilege at least 48 hours before the hearing. "That deadline has come and gone . . . therefore I expect the acting attorney general to answer all of these questions without equivocation."

(...)

Whitaker's hearing, should it proceed according to schedule, probably will be one of his final appearances as acting attorney general. The Senate Judiciary Committee voted along party lines Thursday to advance the nomination of William P. Barr to serve as attorney general, and the full Senate is expected to vote on confirmation next week.

Although several Democrats have opposed Barr's nomination out of concern that he might limit Mueller's investigation or keep the final report out of the hands of the public, he is expected to be confirmed, as he needs to secure only a simple majority of the GOP-led Senate for his nomination to be approved.
Whitaker says he won't testify unless Democrats drop their subpoena threat (WaPo)