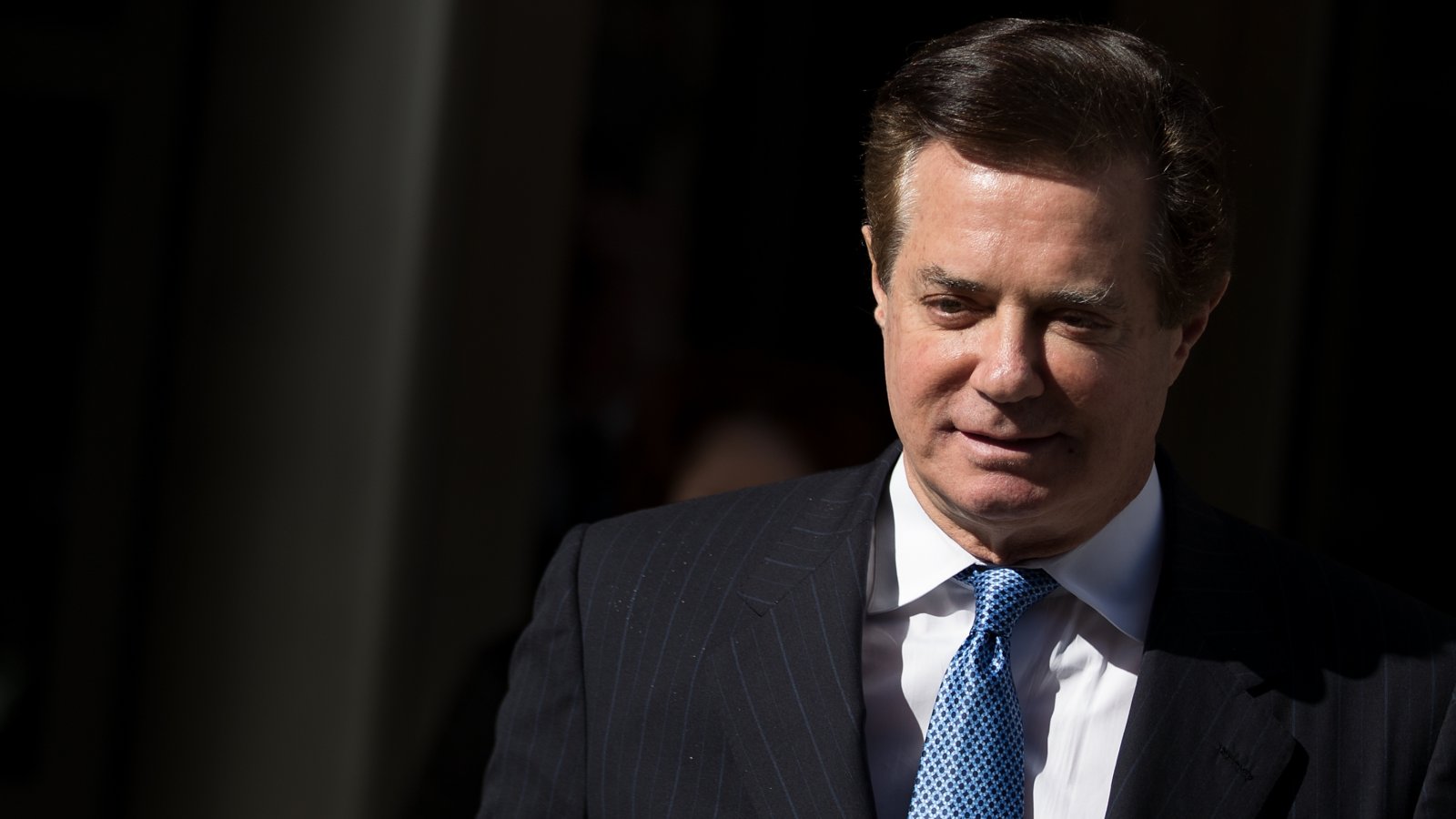 UPDATE: After a four hour hearing, Judge Berman Jackson moved Manafort's scheduled sentencing back a week.
Late Monday, Jackson said she'd hold another closed-door session on Feb. 13 and rescheduled the former political strategist's sentencing date from March 5 to March 13.

(...)

Attorneys declined to comment on the proceeding. The judge had said a redacted transcript of the hearing would be made available to the public. She gave the two sides until the close of business Wednesday to submit proposed redactions to the transcript and to file any supplemental documents by noon on Feb. 8.
CNN:
At the March 13 hearing, Manafort will be sentenced on the two charges he pleaded guilty to -- conspiracy and witness tampering -- as part of his admission that he had orchestrated a vast lobbying and money laundering criminal scheme.

(...)

At a later date that isn't yet set, Manafort will be sentenced by a separate federal judge in the Eastern District of Virginia for eight financial crimes for which he was convicted at trial last summer.

It's not yet known how much prison time in total Manafort will face or how much prosecutors will seek. His crimes combined could keep the 69-year-old Manafort in prison for well more than a decade.

He has been in jail since June 2018 following his witness tampering allegation.
Paul Manafort to be sentenced March 13 (CNN)
Manafort Gets New Sentencing Date After Closed-Door Hearing (Bloomberg Politics)
---
Paul Manafort returned to court Monday morning for a closed hearing on whether he has breached the terms of his plea agreement by lying to prosecutors. 
A court officer cleared the Washington courtroom before U.S. District Judge Amy Berman Jackson took the bench. Mueller's arguments to support his claims that President Donald Trump's former campaign chairman breached a plea deal were heavily redacted in publicly filed documents.

(...)

Jackson, who held a brief hearing on the matter last month, is set to sentence Manafort on March 5 for two conspiracy counts. Her decision on the alleged deal breach could influence how harshly she sentences him.
BuzzFeed News' Zoe Tillman followed the proceedings from outside the sealed courtroom. 

Manafort Judge Clears Courtroom to Hear Sealed U.S. Evidence (Bloomberg Politics)