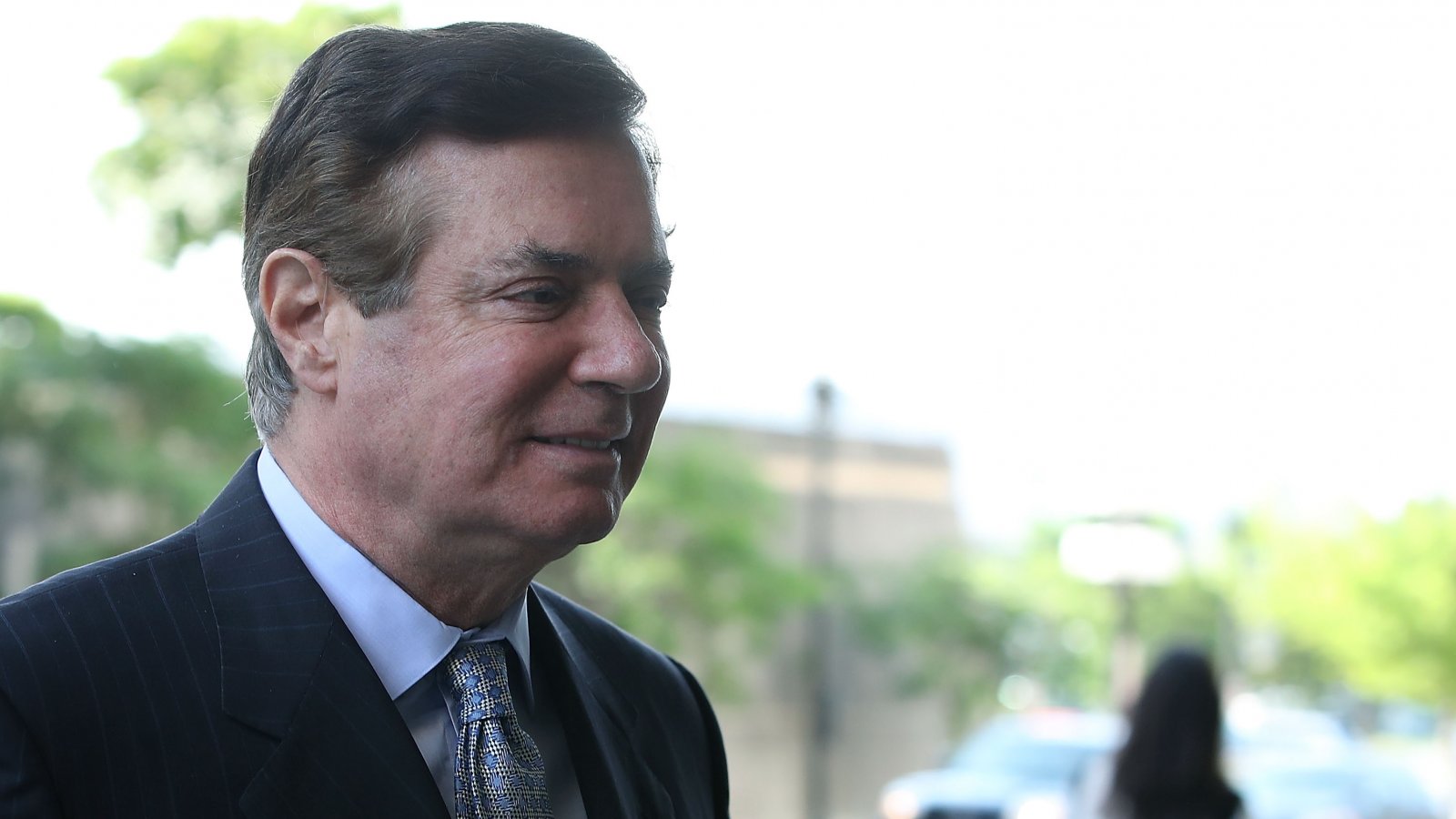 Paul Manafort's defense attorneys filed a response Tuesday to the special counsel's determination that Manafort breached his plea agreement by lying to prosecutors. The defense argued Manafort did not lie but simply forgot important details due to extenuating circumstance. 
In their filing, Mr. Manafort's defense lawyers said that Mr. Manafort never intentionally misled federal authorities. Instead, they blamed a faulty memory, lack of access to his own records and illness for his mistakes, saying their client has gout, depression and anxiety.
But the bigger news to come from the filing is that Manafort's lawyers made a huge mistake in how they redacted the response, and "a simple copy-paste command" allowed anyone to see what was behind the black lines, including the fact that Manafort discussed a Ukraine peace plan, met in Madrid, and shared internal Trump campaign polling data with Konstantin Kilimnik. 
The allegation marks the first time prosecutors have accused Trump's chief campaign aide of sharing information related to the election with his Russian contacts. Although the filing does not say whether the polling information was public or what was done with it, it raises the possibility that Russia might have used inside information from Trump's Republican campaign as part of its effort to interfere with the election on Trump's behalf.
One question about Russian social-media messages, and a key potential avenue for collusion between Trump's campaign and Moscow, is how Russia targeted its messaging so precisely. The Russians may have studied the American electorate closely on their own. But it seems more likely that they tapped their contacts for data to help them figure out what messages to use, and where.
It is best to read the Manafort filing along with the redactions, courtesy of Law and Crime:
First redaction on page 5

After being shown documents, Mr. Manafort "conceded" that he discussed or may have discussed a Ukraine peace plan with Mr. Kilimnik on more than one occasion. After being told that Mr. Kilimnik had traveled to Madrid on the same day that Mr. Manafort was in Madrid, Mr. Manafort "acknowledged" that he and Mr.Kilimnik met while they were both in Madrid.

Second redaction on pages 5-6

In fact, during a proffer meeting held with the Special Counsel on September 11, 2018, Mr. Manafort explained to the Government attorneys and investigators that he would have given the Ukrainian peace plan more thought, had the issue not been raised during the period he was engaged with work related to the presidential campaign. Issues and communications related to Ukrainian political events simply were not at the forefront of Mr. Manafort's mind during the period at issue and it is not surprising at all that Mr. Manafort was unable to recall specific details prior to having his recollection refreshed. The same is true with regard to the Government's allegation that Mr. Manafort lied about sharing polling data with Mr. Kilimnik related to the 2016 presidential campaign.

Third redaction on page 7

The Government has indicated that Mr. Manafort's statements about this payment are inconsistent with those of others, but the defense has not received any witness statements to support this contention.

Fourth redaction on page 9

The first alleged misstatement identified in the Special Counsel's submission (regarding a text exchange on May 26, 2018) related to a text message from a third-party asking permission to use Mr. Manafort's name as an introduction in the event the third-party met the President. This does not constitute outreach by Mr. Manafort to the President. The second example identified by the Special Counsel is hearsay purportedly offered by an undisclosed third party and the defense has not been provided with the statement (or any witness statements that form the basis for alleging intentional falsehoods).
In one portion of the filing that Mr. Manafort's lawyers tried to redact, they instead also revealed that Mr. Manafort "may have discussed a Ukraine peace plan" with the Russian associate, Konstantin V. Kilimnik, "on more than one occasion."

Investigators have been questioning witnesses about whether Russia tried to influence the Trump administration to broker a resolution to hostilities between Russia and Ukraine. Various "peace plans" were proposed, including at least one that called for the lifting of American sanctions against Russia. 
Prosecutors had accused Manafort of telling "multiple dis­cern­ible lies" over the course of 12 interviews with investigators and two grand jury appearances since his guilty plea in September in Washington to conspiring to defraud the United States and conspiring to obstruct justice through his undisclosed lobbying for a pro-Russian politician in Ukraine.

U.S. District Judge Amy Berman Jackson has ordered the special counsel to respond and set a Jan. 25 hearing date to air the dispute.

(...)

Manafort faces a tentative March 5 sentencing date in his federal case in D.C. If he is found to have breached the deal, he would lose any sentencing credits for acceptance of responsibility, prosecutors said.

The longtime lobbyist is set for sentencing Feb. 8 in Virginia before U.S. District Judge T.S. Ellis III of Alexandria .
Manafort Shared Trump Campaign Data With Russian Associate, Prosecutors Say (NYT)
Paul Manafort shared 2016 polling data with Russian employee, according to court filing (WaPo)
Trump's Campaign Manager Gave Polling Data to Russian Agent (Intelligencer)
Manafort's Attorneys Failed to Redact, Exposed Lines Mentioning 'the President' (Law and Crime)
Filing: Manafort gave 2016 polling data to Russian associate (AP)