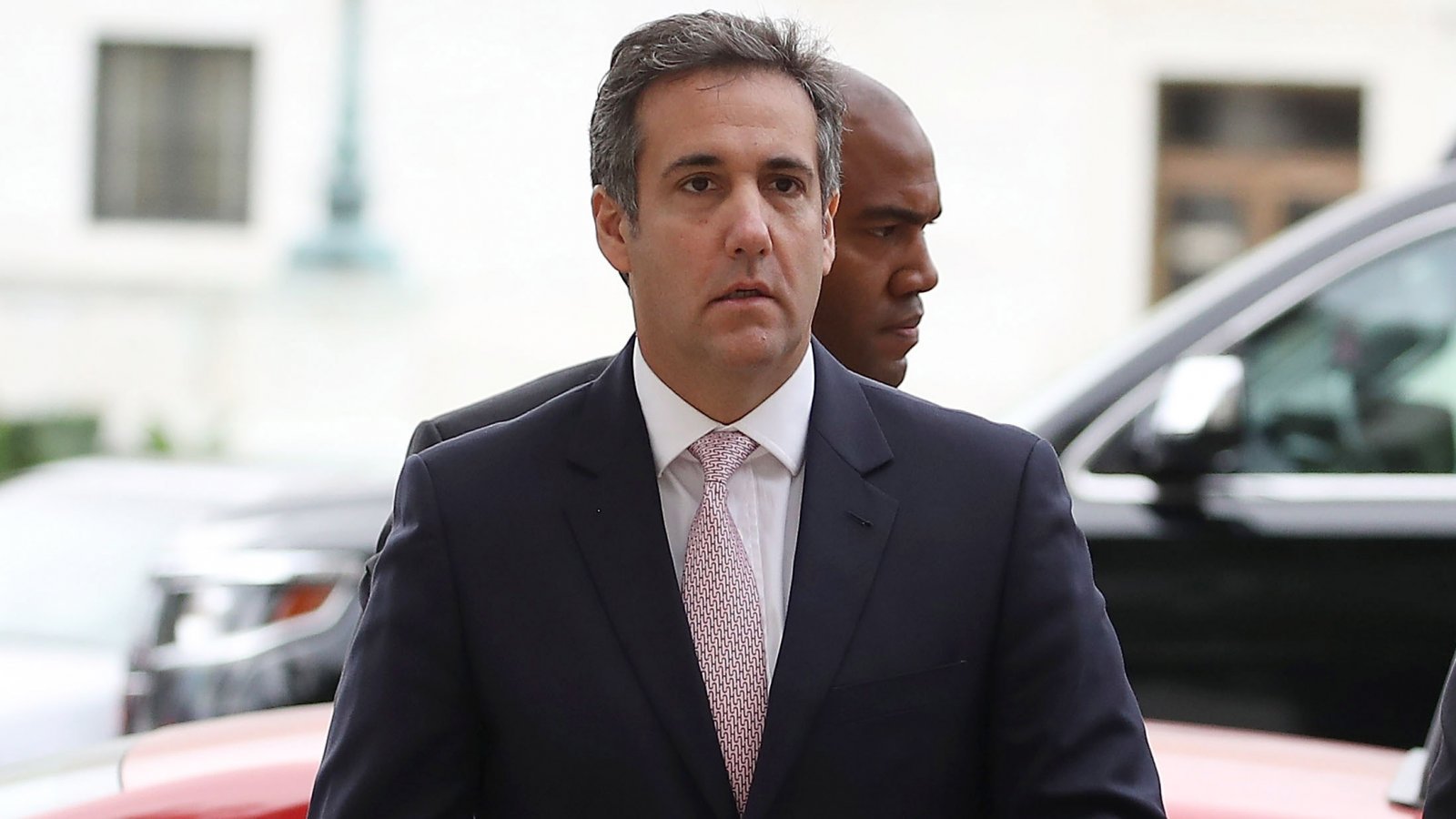 UPDATE: Cohen tweets in response to McClatchy reporting:

He also claims he has not been "near" Prague when asked to clarify his tweet:

---
McClatchy DC, first to report Special Counsel Robert Mueller had proof Michael Cohen was in Prague at the same time the Christopher Steele dossier said he was there, reports today that cell phone data corroborates that account. 
A mobile phone traced to President Donald Trump's former lawyer and "fixer" Michael Cohen briefly sent signals ricocheting off cell towers in the Prague area in late summer 2016, at the height of the presidential campaign, leaving an electronic record to support claims that Cohen met secretly there with Russian officials, four people with knowledge of the matter say. 

During the same period of late August or early September, electronic eavesdropping by an Eastern European intelligence agency picked up a conversation among Russians, one of whom remarked that Cohen was in Prague, two people familiar with the incident said. 

The phone and surveillance data, which have not previously been disclosed, lend new credence to a key part of a former British spy's dossier of Kremlin intelligence describing purported coordination between Trump's campaign and Russia's election meddling operation.

The dossier, which Trump has dismissed as "a pile of garbage," said Cohen and one or more Kremlin officials huddled in or around the Czech capital to plot ways to limit discovery of the close "liaison" between the Trump campaign and Russia.

(...)

The new information regarding the recovery of Cohen's cell phone location doesn't explain why he was apparently there or who he was meeting with, if anyone. But it adds to evidence that Cohen was in or near Prague around the time of the supposed meeting.

Both of the newly surfaced foreign electronic intelligence intercepts were shared with Special Counsel Robert Mueller, people familiar with the matter said ... 

(...)

If the foreign intelligence intercepts are accurate, the big questions now are whether Cohen has acknowledged to investigators that a meeting in Prague occurred, informed them what transpired and revealed what, if anything, he told Trump about it. 

Four people spoke with McClatchy on condition of anonymity due to the sensitivity of information shared by their foreign intelligence connections. Each obtained their information independently from foreign intelligence connections.

(...)

Steele's dossier, a compilation of intelligence from his network of Kremlin sources, is full of uncorroborated details about the purported meeting.

It said Konstantin Kosachev, a longtime member of the Russian Senate and chairman of the Federation Council's Foreign Affairs Committee, "facilitated" the gathering.

Steele reported that Kosachev may well have represented the Russians in Prague, where he had extensive ties ... 

(...)

Kosachev has publicly denied traveling to Prague in 2016.

Among the goals of the meeting, the dossier said, was to limit negative news reports about the Russia-friendly relationships of two Trump campaign aides— foreign policy adviser Carter Page and just-ousted campaign Chairman Paul Manafort — and to ensure that European hackers were paid and told to "lie low." 

While the foreign intelligence about Cohen does not confirm a meeting even occurred, it provides evidence that he traveled to the Czech Republic, where the sources said his phone was momentarily activated to download emails or other data.

Cohen's denials about Prague stand in the face of court admissions that have damaged his credibility.

(...)

Jan Neumann, the assumed name of a former Russian intelligence officer who defected to the United States years ago, said that Cohen's electronic cell tower trail appears to reflect sloppy "tradecraft."

"You can monitor and control cell phones in Europe same as you do it here in US," Neumann told McClatchy. "As long as the battery is physically located in the phone, even when it's turned off, the mobile phone's approximate location can be detected and tracked. Any attempt to use an app, to get mail, send texts, connect to a Wifi network, your phone and your location will be detected."

"It would not be very professional to take your phone to a secret meeting," said Neumann, who has consulted for the U.S. intelligence community. In this case, he said, "it would be more logical to leave it turned on and connected to a WIFI network in a hotel in Germany."

It was during the same late August-early September time span in 2016 that an Eastern European intelligence agency eavesdropped on a conversation in which a Russian official advised another that Cohen was in Prague, two of the sources said.
Full story: Cell signal puts Cohen outside Prague around time of purported Russian meeting (McClatchy DC)