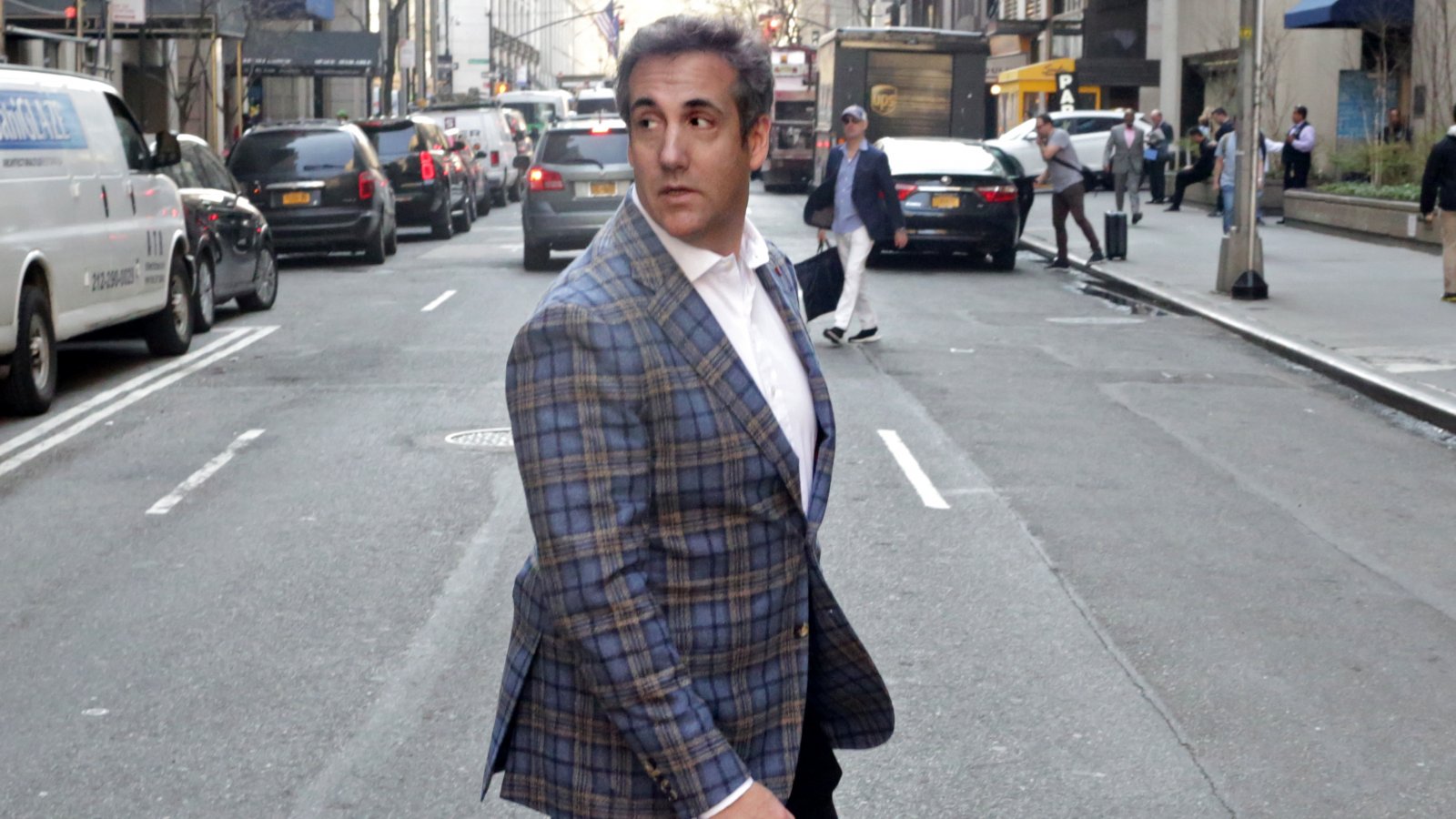 UPDATE: Cohen responds via tweet: 
 
---
Pages 18 and 19 of the Christopher Steele dossier detail a trip Michael Cohen allegedly took to Prague in August 2016 to meet with Kremlin officials, something Cohen repeatedly has denied.  
But sources now tell McClatchy DC that Special Counsel Robert Mueller has proof Cohen "secretly made a late-summer trip to Prague during the 2016 presidential campaign."
The dossier alleges that Cohen, two Russians and several Eastern European hackers met at the Prague office of a Russian government-backed social and cultural organization, Rossotrudnichestvo. The location was selected to provide an alternative explanation in case the rendezvous was exposed, according to Steele's Kremlin sources, cultivated during 20 years of spying on Russia. It said that Oleg Solodukhin, the deputy chief of Rossotrudnichestvo's operation in the Czech Republic, attended the meeting, too.

Further, it alleges that Cohen, Kosachev and other attendees discussed "how deniable cash payments were to be made to hackers in Europe who had worked under Kremlin direction against the Clinton campaign."

(...)

Citing information from an unnamed "Kremlin insider," Steele's dossier says the Prague meeting agenda also included discussion "in cryptic language for security reasons," of ways to "sweep it all under the carpet and make sure no connection could be fully established or proven." Romanians were among the hackers present, it says, and the discussion touched on using Bulgaria as a location where they could "lie low."
How it reads in the dossier: 

It's unclear whether Mueller's investigators also have evidence that Cohen actually met with a prominent Russian – purportedly Konstantin Kosachev, an ally of Russian President Vladimir Putin — in the Czech capital. Kosachev, who chairs the Foreign Affairs Committee of a body of the Russian legislature, the Federation Council, also has denied visiting Prague during 2016. Earlier this month, Kosachev was among 24 high-profile Russians hit with stiff U.S. sanctions in retaliation for Russia's meddling.

(...)

But investigators have traced evidence that Cohen entered the Czech Republic through Germany, apparently during August or early September of 2016 as the ex-spy reported ... He wouldn't have needed a passport for such a trip, because both countries are in the so-called Schengen Area in which 26 nations operate with open borders. The disclosure still left a puzzle: The sources did not say whether Cohen took a commercial flight or private jet to Europe, and gave no explanation as to why no record of such a trip has surfaced.
In January 2017, Cohen tweeted a picture of the outside of his passport, claiming he never had been to Prague.

In May 2017, Cohen let BuzzFeed News review and photograph the inside pages. 
In January 2018, he filed defamation lawsuits against BuzzFeed News and Fusion GPS over the dossier. 
Democratic investigators for the House and Senate Intelligence Committees, which are conducting parallel inquiries into Russia's election interference, also are skeptical about whether Cohen was truthful about his 2016 travels to Europe when he was interviewed by the panels last October, two people familiar with those probes told McClatchy this week. Cohen has publicly acknowledged making three trips to Europe that year – to Italy in July, England in early October and a third after Trump's November election. The investigators intend to press Cohen for more information, said the sources, who lacked authorization to speak for the record

One of the sources said congressional investigators have "a high level of interest" in Cohen's European travel, with their doubts fueled by what they deem to be weak documentation Cohen has provided about his whereabouts around the time the Prague meeting was supposed to have occurred.
Full story: Sources: Mueller has evidence Cohen was in Prague in 2016, confirming part of dossier (McClatchy DC)
Steele dossier (BuzzFeed News) 
This Is The Inside Of Trump's Lawyer's Passport (BuzzFeed News)