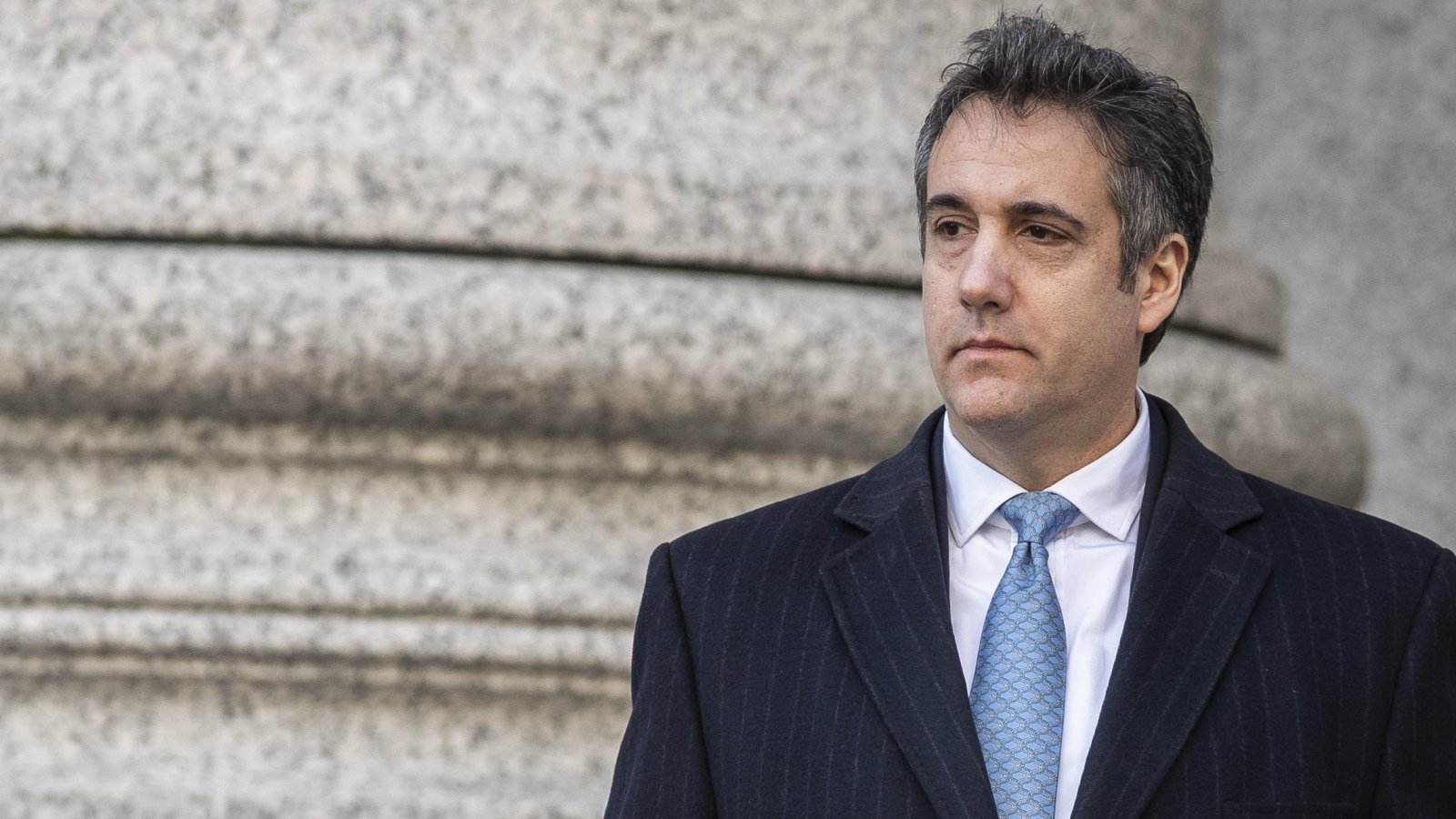 UPDATE 2: The Wall Street Journal notes Cohen seems to be getting a very good deal out of his cooperation.
Mr. Cohen is scheduled to be sentenced for his prior guilty plea on Dec. 12, and his lawyers said Thursday they will ask for the sentencing to include the new false statement charge. 

Under his first plea deal, Mr. Cohen and the government agreed to a sentence of between about four years and five years in prison. In the new plea agreement Thursday, the government said the false-statement charge would likely result in a sentence of between zero and six months.
Cohen Says Trump Stayed Involved in Moscow Tower Project During Campaign (WSJ)
---
UPDATE: The Atlantic's Natasha Bertrand explains how Cohen's admissions further impact the larger Russia investigation. 
"This shows motive: Trump's desire to pursue a major deal in Russia," Jens David Ohlin, the Vice Dean of Cornell Law School, told me. "It finally gives Mueller some direct evidence that Trump's associates continued to pursue business opportunities in Russia during the campaign, which would explain why Trump was, and continues to be, so deferential to Russia in general and Putin in particular. The motive was financial."

Cohen also appears to be in a position to corroborate a key portion of the Steele dossier—a collection of reports written by former British intelligence officer Christopher Steele outlining Trump's alleged ties to Russia ... 

Steele's sources in Russia claimed that "the Kremlin's cultivation operation" of the candidate had included offers of "various lucrative real estate development deals in Russia." While Trump had a "minimal investment profile in Russia," the dossier continued, it was "not for want of trying. Trump's previous efforts had included exploring the real estate sector in St. Petersburg as well as Moscow."
Court documents show Cohen not only lied about the timing and extent of his Trump Tower Moscow pursuit but also about his contact with Putin's closest aide, who also happened to lie about his contact with Cohen. 
Cohen was also in touch with an assistant to Putin's right-hand man, Dmitry Peskov, according to the court filings, and was apparently invited to be Peskov's guest at the St. Petersburg Forum in June 2016. Cohen told Sater he would attend, but backed out at the last minute—just days after senior members of the Trump campaign met with a Russian lawyer at Trump Tower on the promise of obtaining dirt on Hillary Clinton. Peskov himself, meanwhile, also appears to have been caught in a lie: while he acknowledged on Thursday that his office called Cohen in 2016 to discuss the Trump Tower Moscow project, he claimed last year that the Kremlin had never replied to Cohen's overtures because "we do not react to such business topics."
Michael Cohen Takes Mueller Inside the Trump Organization (The Atlantic)
---
Michael Cohen made a surprise appearance in court Thursday morning and pleaded guilty to charges of lying to Congress about his role in pursuing a Trump Tower in Moscow. 
From the special counsel's office: 
Michael Cohen of New York, New York, pleaded guilty on Nov. 29, 2018, to making false statements to the U.S. Congress in violation of 18 U.S.C. 1001 (a)(2).
AP: 
Cohen said he lied about the timing of the tower negotiations and other details to be consistent with Trump's "political message."

In August, Cohen pleaded guilty to other federal charges involving his taxi businesses, bank fraud and his campaign work for Trump.

One of the prosecutors working with Special Counsel Robert Mueller was present in the courtroom.
The criminal information document details several of Cohen's admitted lies about the Moscow project. While reading the filing, it is helpful to know "Individual 1" is Donald Trump, and "Individual 2" is Felix Sater. 
Cohen lied about the project ending in January 2016 when it continued until at least June.
Cohen lied about not discussing the project with Donald Trump when, in fact, he discussed it on several occasions both with the now-president and his family.
Cohen lied about not intending to travel to Russia for the project when he not only considered such travel but also discussed Trump himself taking a trip after the Republican National Convention.
Cohen lied about not having contact with Russian officials about the project when he did have such communication. 
AP:
[Senate Intelligence Committee Vice Chairman Mark] Warner (D-VA) told reporters that associates of Trump are "pleading guilty about their ties to Russia and Russians, and what are they covering up for?"

(...)

President Donald Trump says his former lawyer Michael Cohen is a "weak person" who is "lying" to get a reduced sentence.
CNN:
"He's a weak person," Trump told reporters on the White House South Lawn before departing for Buenos Aires, Argentina.

"He was convicted with a fairly long-term sentence with things unrelated to the Trump Organization," Trump said, citing Cohen's legal issues with mortgages and the IRS.

Trump speculated that "what he's trying to do is get a reduced sentence."

(...)

Trump later reiterated his disparagement of Cohen: "What he's trying to do -- because he's a weak person and not a very smart person." 

"What he's trying to do -- and it's very simple, he's got himself a big prison sentence and he's trying to get a much lesser prison sentence by making up a story," Trump said.

Trump was emphatic that Cohen was "lying," but it is unclear what he believes Cohen is lying about.

"Michael Cohen is lying and he's trying to get a reduced sentence for things that have nothing to do with me," he said.

The President defended the deal for a possible Trump real estate venture in Moscow. The project, Trump said, "lasted a short period of time," adding that he decided not to do it because he wanted to focus on running for President. 

However, he maintained that "there would've been nothing wrong if I did do it."

Asked why he worked with Cohen for so long, Trump said, "Because a long time ago he did me a favor. A long time ago he did me a favor."
AP: 
U.S. Rep. Adam Schiff says he believes some witnesses were "untruthful" when testifying before the House intelligence committee when it was investigating Russian election interference.

(...)

Schiff says he wants to provide committee transcripts to special counsel Robert Mueller. He says Mueller's office was able to bring charges against Cohen because it had "the advantage" that Cohen made his testimony public.
From his official statement:
"We examined the Moscow Trump Tower deal despite limited investigatory powers in the Minority. Today's charges make clear that Cohen not only misled the House Intelligence Committee in the referenced August 28, 2017 statement but also during his October 24, 2017 testimony before our Committee. Mr. Cohen's plea today also highlights concern over another issue – that we believe other witnesses were also untruthful before our committee.

"All these developments make clear the counterintelligence imperative for the House Intelligence Committee, in the new Congress, to continue to probe the Trump Organization's financial links to Russia and determine whether the Russians sought financial leverage over Trump and his associates, or hold any such leverage today. In consultation with the Special Counsel, we will seek Cohen's cooperation with our Committee, in order to uncover the true facts related to the Trump Organization's business dealings and other issues left unresolved by his testimony.

"Now more than ever, the Special Counsel must be protected from any interference by Trump or acting Attorney General Whitaker. Our Committee, and the new House Majority, will use all of its powers to preserve the independence of our justice system and ensure that no one is above the law."
The Latest: Sen. Warner notes trend of lying by Trump allies (Associated Press)
Trump calls Cohen 'very weak' in wake of former lawyer's new guilty plea (CNN)
The Latest: Schiff says he believes witnesses 'untruthful' (AP)
Schiff Statement on Cohen Guilty Plea (press release)