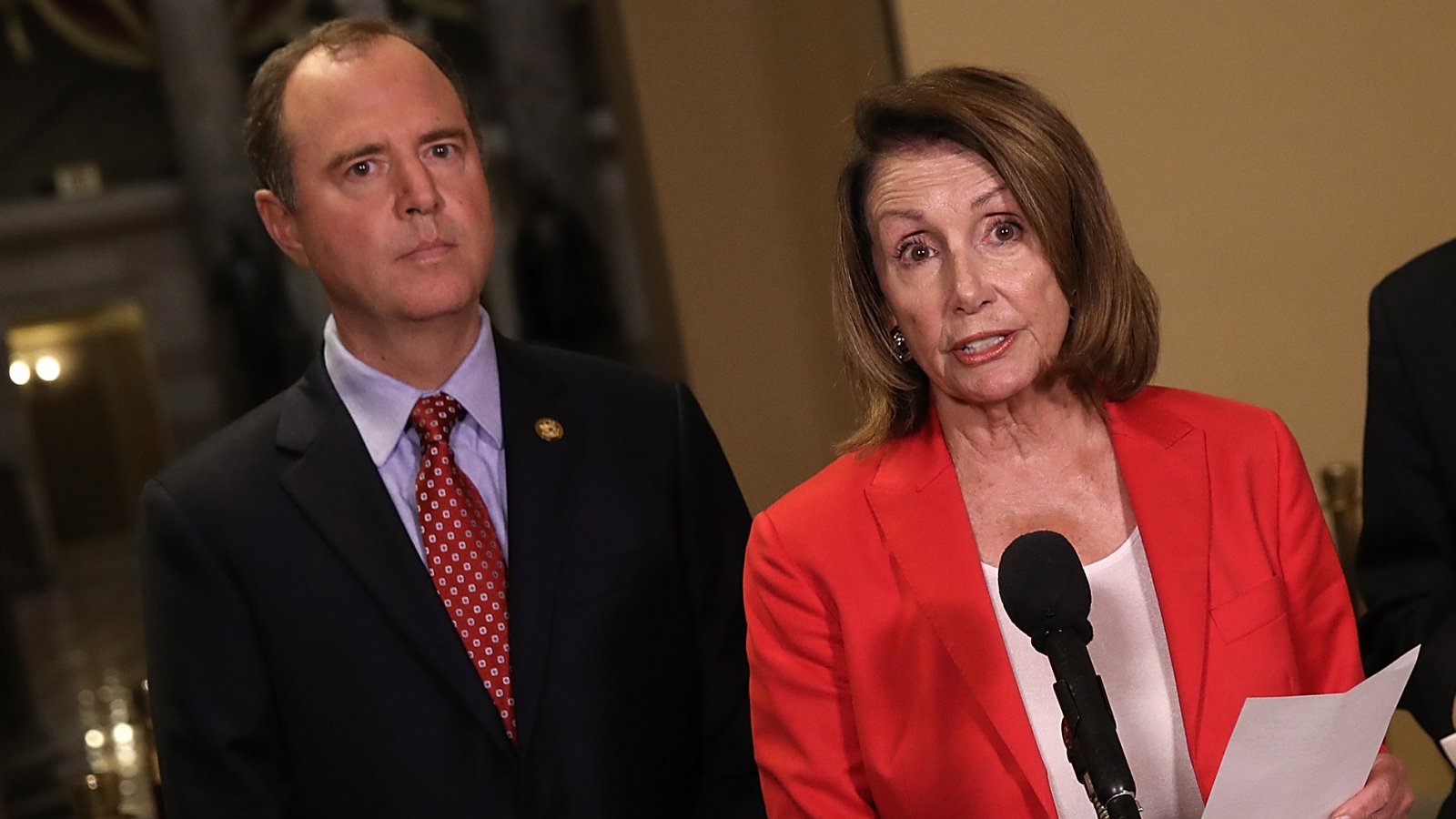 Democrats winning back control of the House Tuesday night means a wealth of opportunities to access documents and information congressional Republicans have been protecting from review and oversight. 
At the top of that list are President Trump's tax returns and information pertinent to the prematurely shuttered House Intelligence Committee's Russia investigation. In addition, House Democrats can protect the special counsel's work and block presidential attempts to smother Robert Mueller's probe by removing personnel or pulling funds. 
The lead Russia investigator, who in the days and weeks ahead has a series of important court hearings and key sentencing deadlines for cooperating witnesses, will soon have a friendly audience of Democratic chairmen on one end of Capitol Hill who are primed with subpoena power to fight the White House if it tries to block the public release of his final report examining any potential connections between the 2016 Trump presidential campaign and Kremlin-sponsored hackers.

House Democrats say they're also ready to act as a backstop if Trump follows through on more than 18 months of pent-up angst and fires Mueller or tries to meddle with the special counsel's work through a major shakeup at the Justice Department.

(...)

Democrats are even prepping a break-glass scenario in case there's a Nixon-era Saturday Night Massacre during which Trump fires his current DOJ leadership and tries to shutter the Mueller probe in the process. If that happens, senior Democratic officials say Mueller would likely get an immediate summons to Capitol Hill for nationally televised testimony about his findings.

(...)

They plan to ship dozens of transcripts — collected during interviews with the likes of longtime Trump associate Roger Stone and Donald Trump Jr. — to Mueller for possible prosecution on perjury charges. They want Justice Department briefings on allegations Trump directed his then-personal attorney Michael Cohen to break campaign finance laws during the 2016 White House race in order to silence an adult film actress who claimed to have had an affair with Trump.

They're also in position to examine Trump's pardon powers, which they've warned the president might try to use to insulate himself from legal exposure in the wake of guilty pleas from Cohen and former Trump campaign chairman Paul Manafort.
But Democrats have said they don't plan to restart the House Intelligence Committee probe in its entirety. 
CNN:
... Democrats plan to wait to see what Mueller and the Senate find -- and what questions they believe are still unanswered, according to a senior House Democratic aide. They expect there could be several key issues that might go unanswered that they can continue to probe, including potential Russian money laundering, Trump's financial ties to Deutsche Bank and the number Donald Trump Jr. called when he dialed a blocked phone the while arranging the June 2016 Trump Tower meeting.
President Trump, as expected, is projecting a defiant stance. Both he and his advisors believe they can fight congressional oversight. 
Campaigning in Indiana on Monday, Trump shrugged off a question about whether Democrats will soon turn up the pressure on him by demanding his tax filings.

"I don't care," the president said. "They can do whatever they want, and I can do whatever I want."

Top White House adviser Kellyanne Conway struck a similar note Wednesday morning when asked on CNN whether Trump was nervous about Democrats trying to get his tax returns. 

"They may try. They may try," Conway said. "The president is not nervous about anything."

(...)

Under Justice Department regulations, Mueller's reports are required to be transmitted to Capitol Hill only if his supervisors reject a major decision. A final report from Mueller — detailing the people he has decided to prosecute and those whom he hasn't — must go up the DOJ chain of command, which would then face the question of whether to make it public or send it to Congress, where House Democrats seem certain to use their new powers and instantly release it.

But Trump's advisers have said the president will try to halt the special counsel's findings from reaching the public by insisting the materials are investigation-sensitive and in some cases subject to executive privilege. And after Mueller does finish his work, they say, the Trump appointees running Justice will put up a fight against Democratic subpoenas.

"They're not going to turn over stuff to the House," said Joe diGenova, the informal legal adviser to Trump who nearly joined the president's team earlier this year. "They're going to litigate all the way to the Supreme Court."
Democrats to use House majority to launch Trump investigations (CNN)
Mueller has powerful new House allies as he bears down on Trump (Politico)