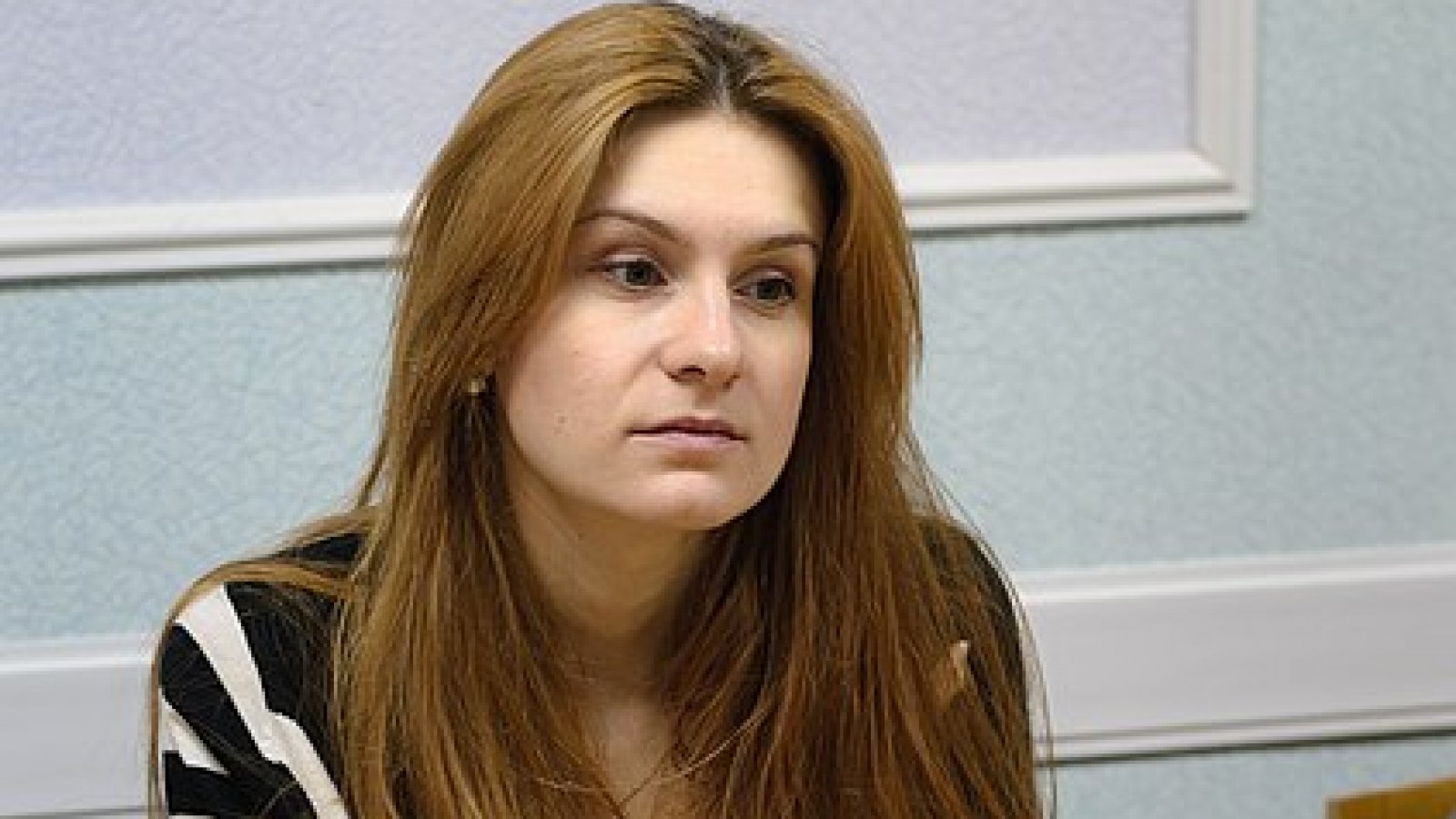 As suspected Russian agent Maria Butina sits in jail awaiting trial, we are getting more detail about who she is, how she operated, and how news of her arrest is playing in Russia. 
ABC News spoke to several people who say they regularly came into contact with Butina, 29, while she seemingly lived a regular graduate student's life in the nation's capital, studying international relations and looking for her next career move.

... She was not the unnoticed college student hiding her foreign loyalties from everyone around her.

"It was definitely kind of in-your-face that was where her allegiance was," Hicks said of Butina's pro-Russia and pro-Putin views.

Those who came across Butina said the back of her cellphone prominently displayed a picture of Putin. And while on campus, Butina freely alluded to her activity on behalf of the Russian government, but she made it seem like she was a secretary or held some "low-level" position with a department in the Russian government, Hicks said.

Butina never went into specifics, classmates said.
The FBI raided Butina's DC apartment in April, and authorities arrested her on July 15, 2018. She remains behind bars because prosecutors consider her a flight risk. 
The government alleges that Butina had connections outside the United States in Russia and could easily flee the country by using those connections, thus the need to keep her incarcerated.

The U.S. government's case against her alleged that she used her time at American University as a "cover" while she acted as a Kremlin agent, building relationships with those with political influence and in the upper ranks of the National Rifle Association.

She "engaged in a years-long conspiracy to work covertly in the United States as an undeclared agent of the Russian Federation in order to advance the interests of her home country," according to government filings in the case.

She "took steps to develop relationships with American politicians in order to establish private, or as she called them, 'back channel' lines of communication," according to an FBI affidavit filed in U.S. District Court in Washington.

"These lines could be used by the Russian Federation to penetrate the U.S. national decision-making apparatus to advance the agenda of the Russian Federation," the affidavit said.
The Russian government has come to Butina's defense, accusing the U.S. of mistreating her and asking the Trump administration to let her go. 
TASS:
Russian diplomats keep monitoring the situation around Russian national Maria Butina arrested in the US, strong protest was issued to the US Department of State in connection with the way she is treated, Foreign Ministry's Deputy Spokesperson Artyom Kozhin said on Thursday.

"We continue to monitor most closely the situation with Russian national Maria Butina arrested in Washington on July 15," he said. "Strong protest was issued to the US Department of State in connection with action taken against her, including harsh psychological pressure," the diplomat said.

(...)

The diplomat said the Russian national had not concealed her nationality, her acquaintances and contacts. "Certain political forces in the US invented a story about Russia's meddling in the American elections out of their vested interests, and in the wake of their campaign to demonize our country Butina was imprisoned under a totally forged pretext," Kozhin said.

He said Moscow demands from Washington "to immediately stop its arbitrary action and release Maria Butina" ... 
AP:
[Russian] Foreign Ministry spokesman Artem Kozhin said at a briefing: "Her arrest is motivated solely by the motives of the U.S. domestic and foreign policy, and therefore she is a political prisoner."
However, Butina appears to have forged some powerful relationships for someone merely attending grad school. 
[George D.] O'Neill Jr., a 68-year-old sculptor and a rainmaker for conservatives since Pat Buchanan's 1992 presidential run [and great-grandson of John D. Rockefeller Jr.], hosted a private dinner in Washington, D.C., for a delegation of Russian dignitaries in town for a National Prayer Breakfast in early February 2017, he has said publicly and to Bloomberg last year. There, just days after President Donald Trump's inauguration, the Russians met two Republican lawmakers and other conservative luminaries, he has said.

The dinner is referenced as well in a trip itinerary, given to Russian delegates traveling to Washington for the breakfast, which was reviewed by Bloomberg. Delegates also received a Russian-language rundown of the Americans they could expect to meet at the dinner. Amongst those listed in the document reviewed by Bloomberg were O'Neill and his wife; a Russian-speaking congressional aide; and a conservative operative they were told was an adviser to the new Trump administration.

The timing and details of that early 2017 gathering matches one of several dinners that U.S. prosecutors refer to in charges they recently unveiled accusing Butina of failing to declare her efforts to advance Russia's interests in the U.S. Prosecutors identify the host only as U.S. Person 2 ... 

In comments last year, O'Neill told Bloomberg that his pre-prayer breakfast gathering was meant to support constructive dialogue and combat Russophobia.

But at least some of the Russians who came to the dinner had a more corrosive agenda, U.S. national security prosecutors now say, and wittingly or not, O'Neill may have helped Butina pursue her goal of establishing a "back channel" between the Kremlin and top Republicans.
The FBI says Butina also established a working relationship with Rep. Dana Rohrabacher (R-CA), Putin's favorite U.S. congressman. 
At one dinner, ABC News has learned, in February 2017 at the tony French eaterie, Bistro Bis, one guest who dined with the then-28-year-old Russian was a California Republican congressman on the House Foreign Relations committee, Dana Rohrabacher. 

(...)

Two years earlier, Butina had helped arrange a meeting in St. Petersburg, Russia that included Rohrabacher and her mentor, Kremlin-connected banker Alexander Torshin, federal officials have confirmed.

(...)

To Rohrabacher's critics, these repeated interactions with a woman now jailed on suspicion of mounting an influence campaign at the behest of the Russian government, have added more fuel to longstanding questions about his Kremlin connections.

(...)

Following her July 15 arrest, Rohrabacher defended Butina, calling the charges "bogus" in an interview with Politico. He accused the Department of Justice of trying to undermine Trump after they went public with the indictment of 12 Russian operatives just days before Trump's summit with Russian President Vladamir Putin in Helsinki, Finland.
From Russia to Bistro Bis: The Calif. congressman who dined with alleged Russian agent (ABC News)
Maria Butina: ties emerge between NRA, alleged spy and Russian billionaire (The Guardian)
Foreign Ministry issues strong protest over Butina's arrest to US Department of State (TASS)
Russia calls woman held in US as agent 'political prisoner' (AP)
At Rockefeller Heir's Dinner, Accused Russian Butina Hobnobbed With D.C. Elites (Bloomberg Politics)
A passion for guns, 'in-your-face' love for Putin: A portrait of alleged Russian agent's time in DC (ABC News)