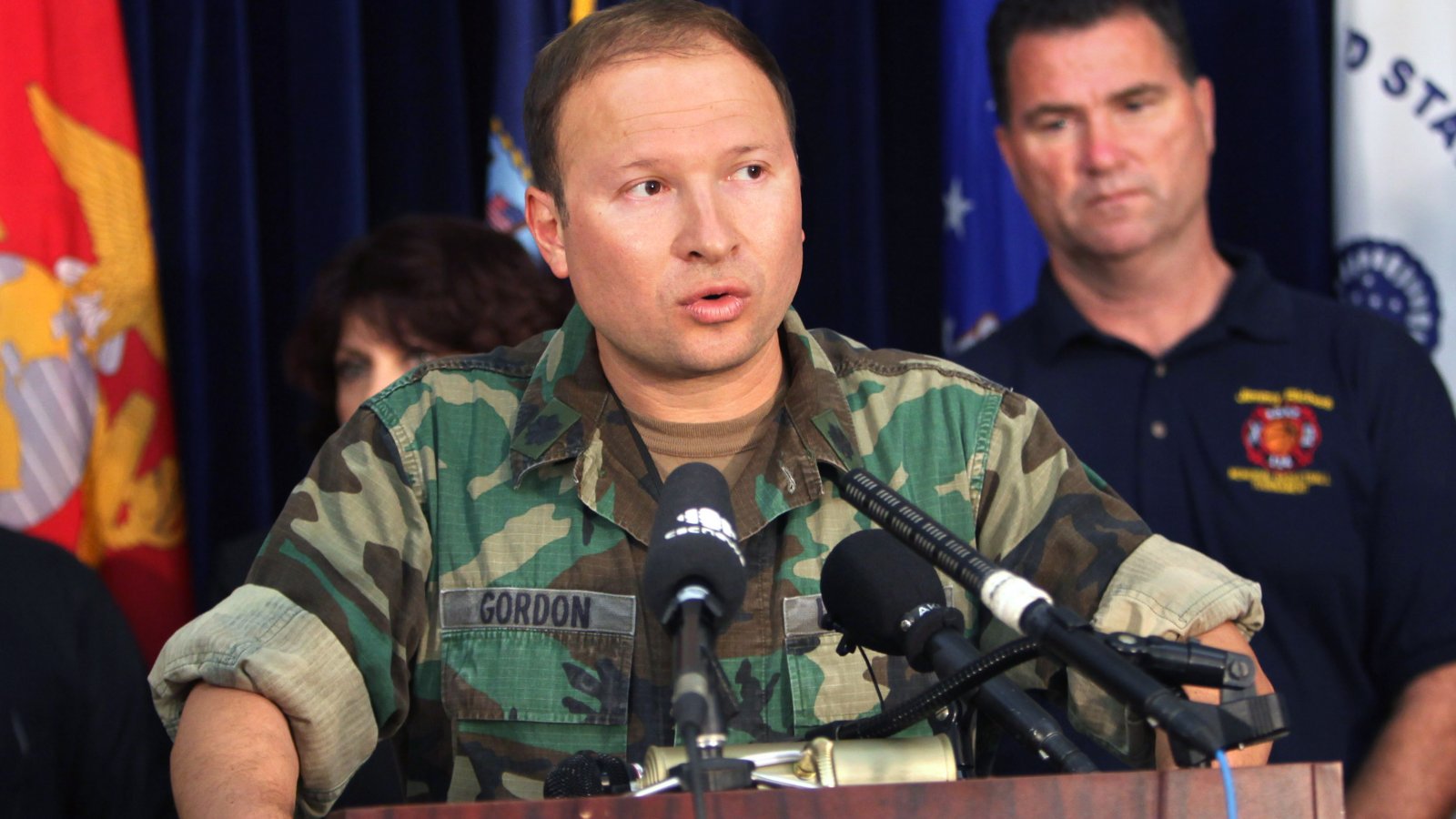 Emails show Trump campaign foreign policy advisor J.D. Gordon and suspected Russian agent Maria Butina communicated during the last few months of the 2016 presidential campaign and socialized in person on a couple of occasions. 
Butina sought out interactions with J.D. Gordon, who served for six months as the Trump campaign's director of national security before leaving in August 2016 and being offered a role in the nascent Trump transition effort, according to documents and testimony provided to the Senate Intelligence Committee and described to The Washington Post.

The two exchanged several emails in September and October 2016, culminating in an invitation from Gordon to attend a concert by the rock band Styx in Washington. Gordon also invited Butina to attend his birthday party in late October of that year.
Gordon says his contact with Butina means nothing, and he doesn't believe she's guilty. He also calls the Russia investigation a witch hunt. 
"From everything I've read since her arrest last month, it seems the Maria Butina saga is basically a sensationalized click bait story meant to smear a steady stream of Republicans and NRA members she reportedly encountered over the past few years," [Gordon] said in a statement to The Post, noting that she networked extensively. Gordon provided the same statement and some details of his interactions to the Washington Times, which published his account Friday afternoon after The Post contacted Gordon for comment.

"I wonder which prominent Republican political figures she hasn't come across?" Gordon asked.
Mr. Gordon, a retired Navy officer, first met Ms. Butina at a Swiss Embassy reception in September 2016. She was introduced by Paul Erickson, an NRA member who had befriended Ms. Butina.‌

She was in the company of notable conservatives, such as former ambassador to Switzerland, Faith Whittlesey, a Ronald Reagan loyalist who died in May at 79. She had invited Mr. Gordon to the event.

Mr. Gordon accepted a Butina invite for drinks and they attended a Styx concert for which he had an extra ticket. Ms. Butina, along with Mrs. Whittelesey, came to his widely attended birthday party in October. That was their last meeting. He declined two invitations to Russian-American friendship events.

Mr. Gordon acknowledged in testimony to the Senate Judiciary Committee that he had met Ms. Butina.

(...)

Said Mr. Gordon, "While I believe the Butina case is overblown like the Trump-Russia witch hunt in general, based on all the evidence that's come to light, it seems she should have registered with the government for her pro-Russia outreach efforts. Had she done that, there would be no issue with her activities. Even though the charges against her amount to a foreign lobbying violation and have nothing to do with the Trump campaign, she's unfortunately been swept up in the same legal and information war that's targeted Trump and Associates for over two years already."
The emails described to The Post show that Butina met Gordon at a party at the Swiss ambassador's residence on Sept. 29, 2016. Gordon told The Post that he had been invited to the party by Faith Whittlesey, the prominent Republican and former U.S. ambassador to Switzerland who died earlier this year.

Later that night, Erickson wrote an email to Gordon and Butina, offering to "add an electronic bridge" to the pair's meeting earlier that evening.

Erickson wrote to Butina that Gordon was "playing a crucial role in the Trump transition effort and would be an excellent addition to any of the U.S./Russia friendship dinners to occasionally hold."

He continued that Gordon's view on international security was listened to by all the "right" people in the "immediate future of American politics."

(...)

The contact was not Erickson's first attempt to connect Butina and Torshin to the Trump campaign. In May 2016, he emailed Trump adviser Rick Dearborn and urged Dearborn to set up a meeting between Trump and Torshin at an upcoming NRA convention. Erickson described Torshin in the email as "[Russian President Vladimir] Putin's emissary" for building warmer ties with the United States.

(...)

Gordon has also said he briefly met Russian Ambassador Sergey Kislyak at the Republican National Convention, in an exchange he has said was innocuous. And he was the Trump campaign's point person for a Republican platform committee discussion in which he argued against language that would have endorsed having the United States send lethal weapons to Ukraine. The proposed provision, which was not adopted, was perceived as hostile to Russia.

Gordon has said he pushed the platform committee to reject the language, proposed by a Republican delegate, because he had heard Trump talk about his desire to forge better relations with Russia and considered the language to be damaging for that goal.

Because of those contacts, Gordon has said he was asked to testify before all three congressional committees that have investigated Russian interference in the election, as well as investigators working for Mueller.

Gordon said he disclosed his Butina contact in congressional testimony but was not asked about her by Mueller's team. 
Trump associate socialized with alleged Russian agent Maria Butina in final weeks of 2016 campaign (Washington Post)
Ex-Trump adviser bemoans 'smear campaign' against GOP, NRA over Maria Butina connections (Washington Times)