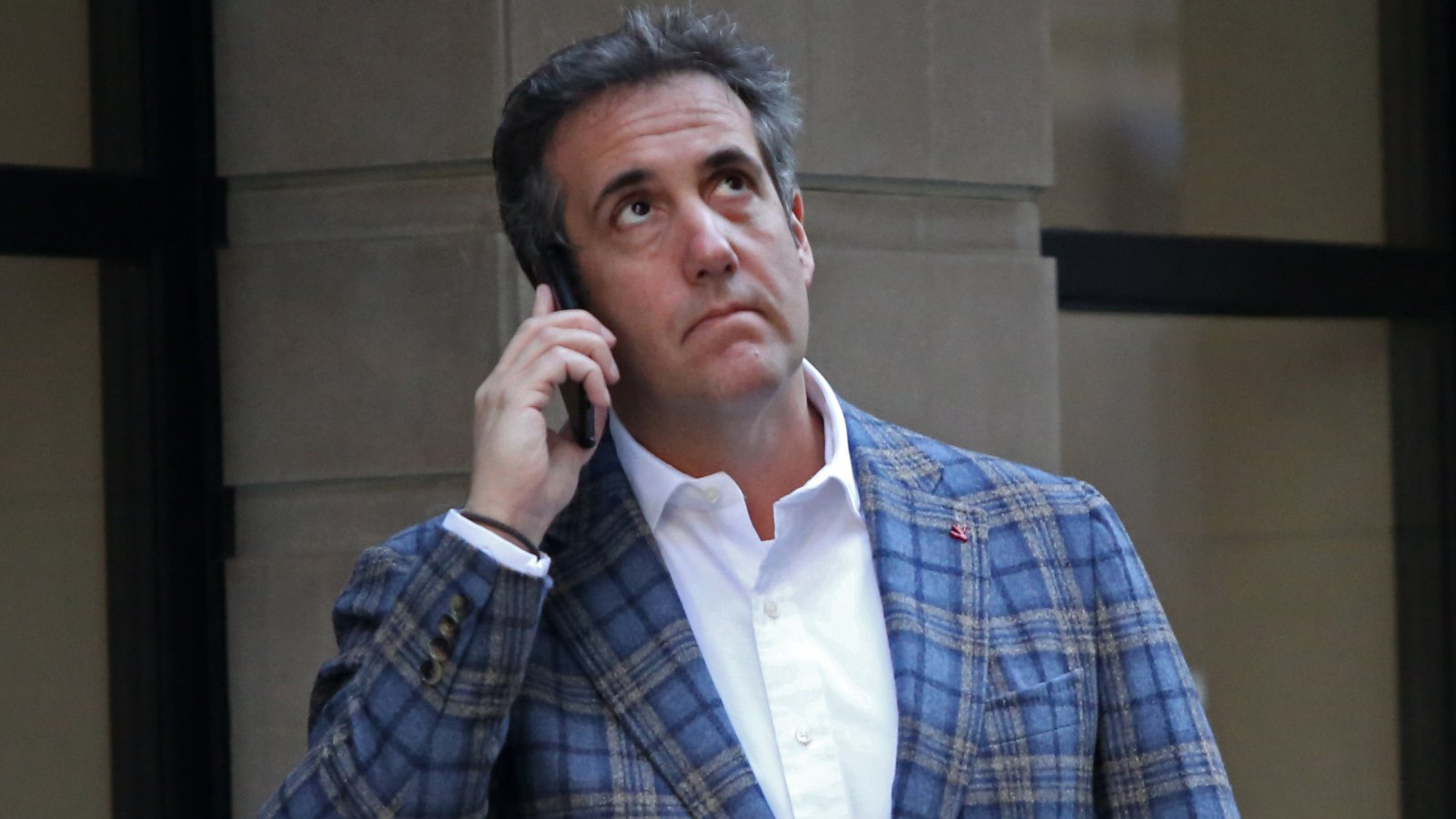 Both President Trump and his longtime personal attorney Michael Cohen are telling stories of past travel that don't seem to line up with previously disclosed information. 
When McClatchy DC reported last Friday that Special Counsel Robert Mueller has evidence Cohen traveled to Prague as described in the Steele dossier, Cohen doubled down on his insistence that was not true, tweeting "I have never been to Prague."
However, Mother Jones' David Corn – the first reporter to reveal the existence of the Steele memos in October 2016 – says that is not what Cohen told him in an interview Corn conducted as he was attempting to confirm parts of the memos. 
The claim that Cohen met secretly with Russians seemed to be one of the tales that might be confirmable. I took a stab at that. While pursuing that angle, I called Cohen. He insisted that there had been no trip to Prague and that he had met with no Russians during the campaign. 

This week I reviewed my notes from that phone call. Here's the direct quote from Cohen: "I haven't been to Prague in 14 years. I was in Prague for one afternoon 14 years ago."

What's notable? In that conversation, Cohen acknowledged he had once been to Prague—but a long time ago. In his recent denial, Cohen, whose home and office were raided last week by FBI agents seeking records related to the Stormy Daniels case and other matters (including taxi medallions), asserted he had "never" been to Prague. How significant is this discrepancy? There is no telling. But it is an inconsistency. Cohen's lead lawyer could not be reached for a comment. 

This discrepancy mirrors one that recently emerged related to Trump's 2013 visit to Moscow, when he presided over the Miss Universe pageant he then co-owned. That was the infamous trip mentioned in the Steele memos as the time when Trump cavorted with prostitutes in his hotel room. 
According to the just released Comey memos, President Trump says he never spent the night in Moscow so the claims he interacted with prostitutes could not be true. However, as Corn notes, that is not what Keith Schiller told Congress. 
Schiller reportedly told the House Intel committee he and Trump, while on their way back to the hotel later that evening,  laughed about an unidentified Russian's offer to send Trump prostitutes, and Trump went to bed alone. 
Schiller testified that he stood outside Trump's hotel room for a time and then went to bed. 

One source noted that Schiller testified he eventually left Trump's hotel room door and could not say for sure what happened during the remainder of the night. 

Two other sources said Schiller testified he was confident nothing happened. 
Yet Trump did indeed stay in the hotel that night. In our new book, Russian Roulette: The Inside Story of Putin's War on America and the Election of Donald Trump, Michael Isikoff and I detail Trump's itinerary in Moscow during that visit, which lasted two days and one night. In fact, Trump's longtime bodyguard Keith Schiller has told congressional investigators that he escorted Trump to his hotel room that particular night. There is no doubt Trump was in the hotel that evening. Yet he told Comey he wasn't? That seems odd. Especially for the man who says he has "one of the great memories of all time."
Furthermore, BuzzFeed News points out that President Trump's social media posts from November 2013 reveal he did spend at least one night in Moscow, if not the entire weekend. Photos show Trump in Moscow on Friday and Saturday, and a tweet Sunday night reads, in part, "I just got back from Russia."
Michael Cohen Says He's "Never" Been to Prague. He Told Me a Different Story. (Mother Jones)
Trump Bodyguard Keith Schiller Testifies Russian Offered Trump Women, Was Turned Down (NBC News)
Trump Kept Saying He Didn't Stay Overnight In Moscow In 2013, According To Comey's Memos. But He Did. (BuzzFeed News)