Former Director of Oval Office Operations/Personal Bodyguard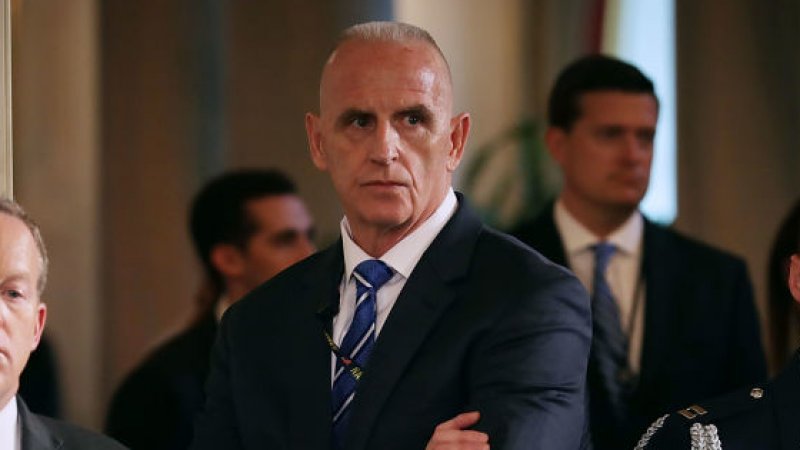 Keith Schiller is Donald Trump's longtime bodyguard who also served as Director of Security for The Trump Organization from 2004 until 2017. When he became president, Trump tapped Schiller to be his Director of Oval Office Operations. On September 1, 2017, CNN reported Schiller is planning to leave the White House by the end of the month or early October and has been telling people it is primarily a financial decision. Schiller makes $165,000 a year in government. Financial disclosure forms place his previous earnings at $294,000. In March 2017, Newsweek exposed Schiller has "a long trail of tax liens and mortgage foreclosures," and he and his wife have been sued for unpaid taxes three times – once by New York State and twice by the IRS. However, Schiller also has expressed frustration with Chief of Staff John Kelly's restrictions on his unfettered access to Trump.
Schiller made news during the Trump campaign when he pushed Univision anchor Jorge Ramos out of a news conference. He also punched a protestor outside of Trump Tower on September 3, 2015.
On May 9, 2017, now in the White House, Schiller hand-delivered Trump's termination letter for FBI Director James Comey to Bureau headquarters in Washington, DC. Comey was meeting with FBI agents in Los Angeles when he learned about his firing from the TV on in the room.
According to ABC News, congressional investigators want to interview Schiller as part of their ongoing probe of Russia's interference in the 2016 election.
Schiller was a NYPD detective when he met Trump in 1999 and started doing bodyguard work for him on the side. By 2004, he had left the force and was working for Trump fulltime, quickly becoming his head of security. By all accounts, Trump trusts Schiller implicitly and the two spend a great deal of time together.