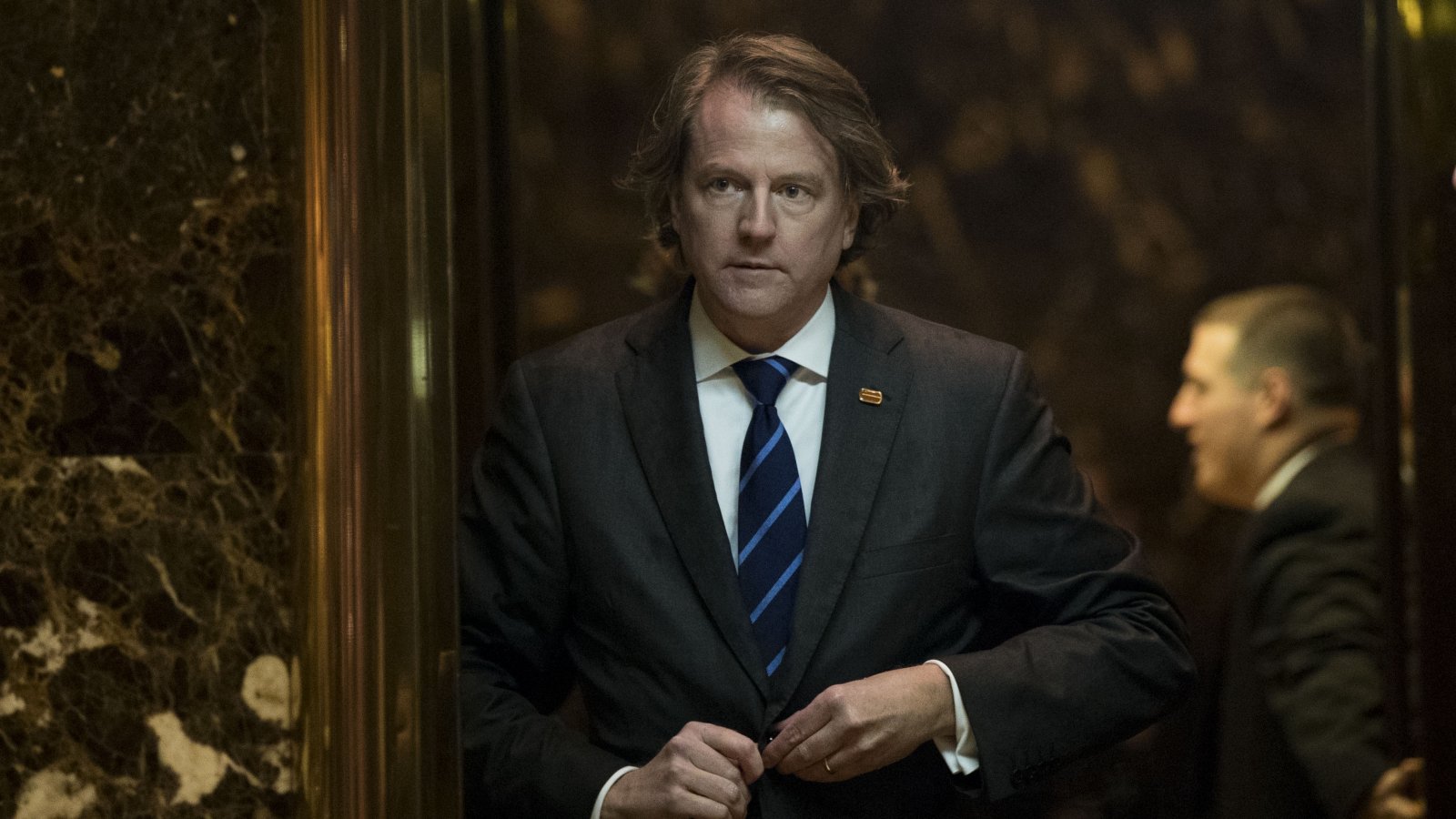 Foreign Policy reports Special Counsel Robert Mueller's team has information that White House Counsel Don McGahn likely knew national security advisor Michael Flynn broke the law as early as January:
[I] the very first days of the Trump presidency, Don McGahn researched federal law dealing both with lying to federal investigators and with violations of the Logan Act, a centuries-old federal law that prohibits private citizens from negotiating with foreign governments, according to three people with direct knowledge of the confidential government documents.

(...)

The records that McGahn turned over to the special counsel...indicate he researched both statutes and warned Trump about Flynn's possible violations.
Acting attorney general Sally Yates warned McGahn that Flynn was compromised and subject to Russian blackmail in two meetings on January 26th and 27th, but Trump would not fire his national security advisor until February 13th:
Despite McGahn's concerns, Trump allowed Flynn to stay on the job for 18 days after he met with Yates. For almost nine months, the White House has said that the president did not fully understand or know of Flynn's actions. 

Trump recently tweeted that he fired Flynn for "lying to the FBI," contradicting his earlier statements denying he knew Flynn had done anything wrong until he fired him for allegedly lying to Pence.
All this brings back into question what President Trump knew about Michael Flynn's activities and conversations when he encouraged FBI Director James Comey to let the Flynn matter go and then when he ultimately fired Comey in May. 
Read more: White House Counsel Knew in January Flynn Probably Violated the Law (Foreign Policy)