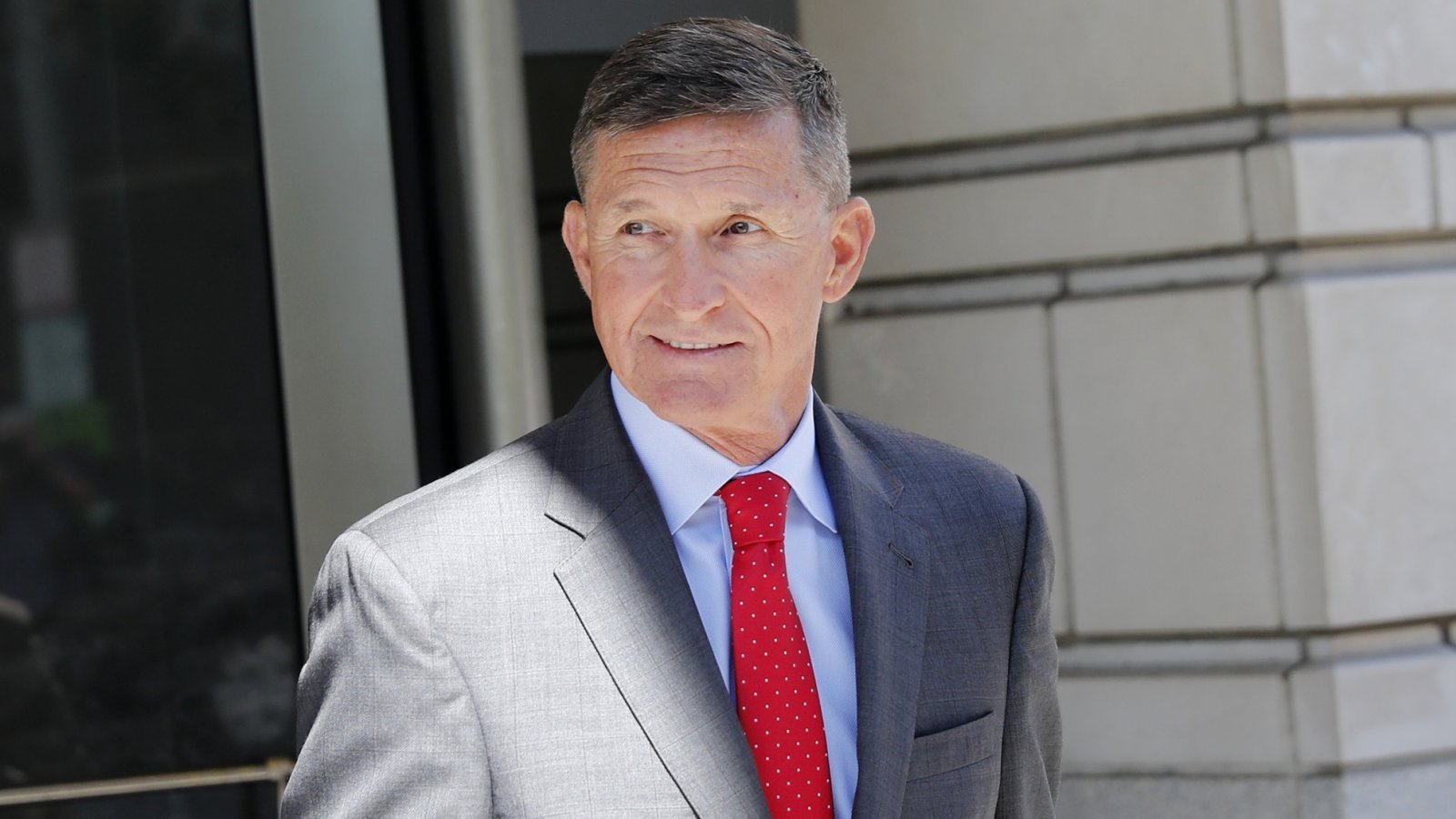 President Trump's first National Security Advisor Michael Flynn let something slip during what allegedly was his first phone call with Russian Ambassador Sergey Kislyak that caught the attention of intelligence and national security officials who soon realized the two men had an established relationship. 
[R]eports swirled that that Flynn had talked with Kislyak during the transition following the Obama administration's new round of sanctions on Russia. That story was quietly being refuted inside the halls of the White House and to members of the intelligence community. The message: nothing to see here, according to one former intelligence official.

The call between Flynn and Kislyak after inauguration seemed to carry on normally to those in the room listening in. The two officials exchanged pleasantries and expressed optimism about working to broker a new era of U.S-Russia relations. But then, as the two officials were saying their goodbyes, Kislyak invited Flynn to the Russian embassy in Washington to eat Russian food. Flynn's response: "You keep telling me that."

That one, short phrase raised eyebrows among intelligence and national security staffers in the room. The call, they thought, was supposed to have been the first official conversation between the two men. At least that's what they had been told.

It wasn't until much later that they realized how extensively the two had communicated during the transition.

(...)

An indictment filed by Mueller's office in December 2017 said Flynn "falsely stated" that he did not ask the Russian ambassador "to refrain from escalating the situation in response to sanctions that the United States had imposed against Russia that same day." And Flynn told the FBI also that he did not recall Kislyak "subsequently telling him that Russia had chosen to moderate its response to those sanctions as a result of his request."

Flynn was supposed to be sentenced in December. The special counsel recommended he face little to no jail time because he cooperated extensively with them following his indictment. But during his sentencing hearing, Judge Emmet Sullivan spoke out harshly against Flynn, saying  "I'm not hiding my disgust, my disdain for this criminal offense." 

Flynn conferred with his lawyers and asked that the sentencing be postponed so he could continue cooperating with law enforcement.
'You Keep Telling Me That': How Michael Flynn Kissed Up to Russia's Ambassador (Daily Beast)