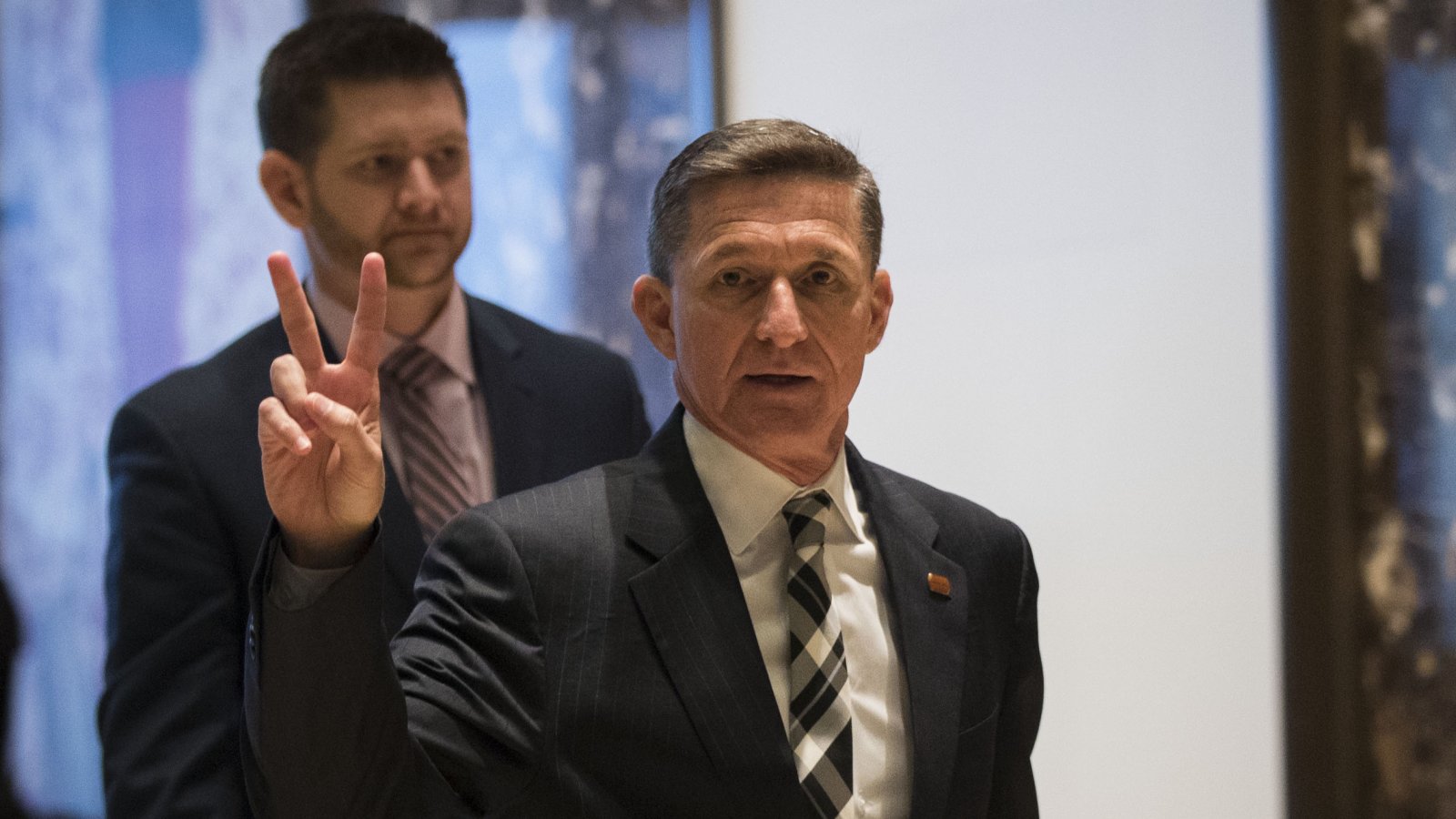 In a joint status report with the special counsel, Michael Flynn's defense team is asking the court to delay his sentencing for another 90 days so as to give Flynn a chance, possibly, to reduce whatever his punishment may be.
The special counsel says it has no opinion on the delay but, basically, is done with Flynn. 
Flynn has been cooperating with prosecutors in Virginia in an ongoing case against two former business associates accused of illegally lobbying for Turkey. That case is scheduled for trial in July, and because of Flynn's continued cooperation, his lawyers asked in a court filing Tuesday to be able to submit another status report in 90 days.

In the same filing, prosecutors with special counsel Robert Mueller's office took no position on Flynn's request for a continuance but said they viewed his cooperation as "otherwise complete."

Flynn, President Donald Trump's first national security adviser, was supposed to be sentenced last December for lying to the FBI about his conversations with the Russian ambassador to the United States. But after the judge appeared poised to send him to prison, Flynn's lawyers asked for a postponement so he could continue cooperating with investigators and earn credit toward a lighter sentence.
From the report:
The government takes no position on the defendant's request for a continuance. However, while the defendant remains in a position to cooperate with law enforcement authorities, and could testify in the EDVA case should it proceed to trial, in the government's view his cooperation is otherwise complete.
Flynn expects to testify in the mid-July trial against Bijan Rafiekian on charges of conspiracy and acting as an unregistered foreign government agent for Turkey.
Former Trump adviser Flynn asks for further sentencing delay (AP)
Flynn still cooperating with government (Politico)